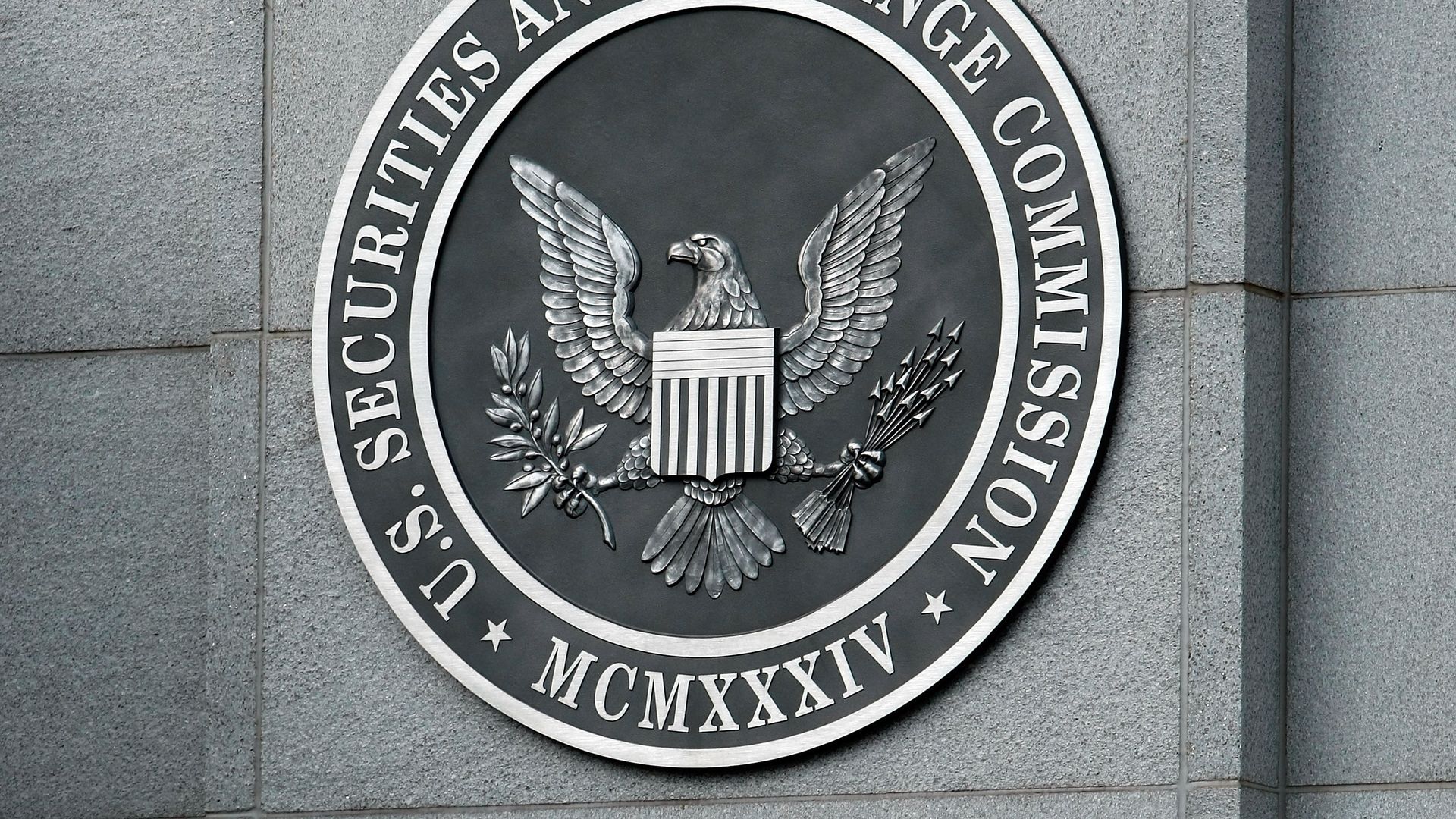 Photo: Chip Somodevilla/Getty Images
We now have an idea about crypto companies that have registered with the Securities and Exchange Commission (SEC), which lets us look at their subsequent success rate.
Why it matters: The SEC's pitch to companies has been that registration is as simple as a form on the agency's website. But according to a new list, only nine have attained some kind of registration with the agency. They've had mixed results afterward.
The big picture: It is not known how many others have tried to register and failed, or simply gave up on the process. But according to at least one that succeeded, the system is in need of improvement.
"The SEC needs to make a more friendly environment for people trying to adhere to the law," Alan Silbert, the North America CEO for crypto exchange INX, said on Twitter. "They need to advance registrations that have been toiling for too long."
Between the lines: Given the mixed track record of the few that have registered, the rewards to this point haven't opened the floodgate for others to apply.
Quick take: Founders aren't going to want to follow the rules if it doesn't also engender companies' survival.
The latest: For the first time, SEC staff provided a list of firms that have attained some kind of registration with the agency. It was first given to a reporter with Fox Business and subsequently confirmed for Axios.
Details: Here's what's happened with the the various firms that have collaborated with regulators so far.
These companies are gone:
Blockchain of Things, which made it easier to build apps on bitcoin. After 7.5 years, it announced it was shutting down at the end of February, and open sourcing its work so far.
ParagonCoin, which made a token for weed entrepreneurs. It also got in trouble over an ICO and it is long gone.
YouNow, a livestreaming company, registered its PROPS token. The company gave up on its token in 2021.
These companies took new forms:
Airfox (Carrier EQ), enabled users to earn prepaid mobile time with ads. It was fined by the SEC after failure to register its initial coin offering (ICO). Two years later, the Boston-based company was bought by a firm in Brazil.
Enigma MPC, a builder of privacy technology. Also registered out of a settlement over an ICO. Its website is gone though its last blog post from 2020 said it would persist. Instead, the token swapped for SCRT and the firm rolled into the Secret Network, which is a blockchain with a $166 million market cap.
These companies have carried on:
SALT Lending, a crypto lender. It registered following a 2020 settlement over its ICO. Apparently the business is on pause, but it just announced a conversion of debt to equity.
Hiro Systems (formerly known as Blockstack), a maker of a smart contract blockchain that uses bitcoin for security that has spun out into a number of entities since. The family has carried on after it did an expensive Reg A registration and then announced its STX token was no longer a security two years later. The Stacks chain is the 43rd largest on CoinGecko.
INX, an exchange, which did an F-1 filing. It's leaning into tokenized securities.
Ceres. It's a payment processor for the cannabis industry that also went the Reg A route. The company confirms it is still a going concern.
What they're saying: Stuart Alderoty, the chief counsel of Ripple — a crypto firm that's been in a years-long battle with the agency — gave this advice in a Blockworks interview for emerging crypto companies: "Don't launch it in the US."
Our thought bubble: If compliance is a strategy for success, entrepreneurs will do it — but they get into business to succeed, not to comply.
Source: Read Full Article