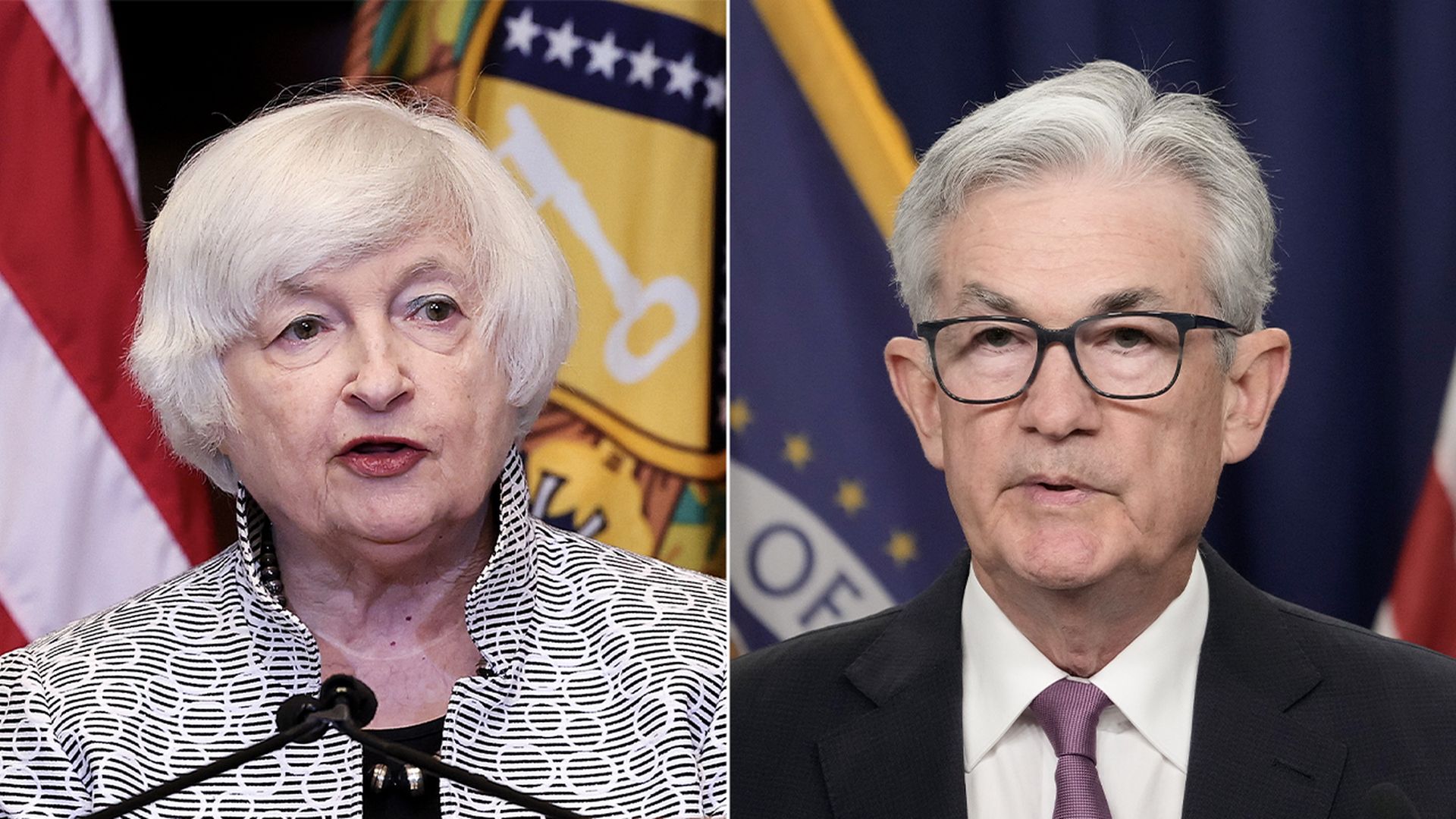 Photos: Getty/Win McNamee, Drew Angerer
America's top financial regulators on Wednesday gave dissimilar answers on whether the government will guarantee bank deposits in excess of the FDIC's current $250,000 limit.
Why it matters: Deposit insurance has become a hot topic since the collapse of Silicon Valley Bank, when many corporate customers feared they'd be unable to make payroll or other critical business expenses.
The U.S. government chose to backstop SVB deposits, but didn't extend the policy to future bank failures.
Several lawmakers have since discussed raising the $250,000 limit, or abolishing it altogether.
What they're saying: Fed chair Jerome Powell on Wednesday told reporters: "You've seen that we have the tools to protect depositors when there's a threat of serious harm to the economy or to the financial system. and we're prepared to use those tools. And I think depositors should assume that their deposits are safe."
Treasury Secretary Janet Yellen, however, told senators at around the same time that blanket deposit insurance "is not something that we have looked at … in any way."
The bottom line: D.C.'s message to large bank depositors is to have neither fear nor legal protections.
Source: Read Full Article