Confirmed coronavirus cases in New York State have risen by nearly a third in one day to more than 15,700, as authorities warn of widespread medical supply shortages.
New York governor Andrew Cuomo revealed the new statistics on Sunday, suggesting cases in the state now account for about 5% of confirmed COVID-19 cases globally.
There have been 117 recorded deaths in the state due to coronavirus – and the state is one of several to have ordered residents to stay indoors.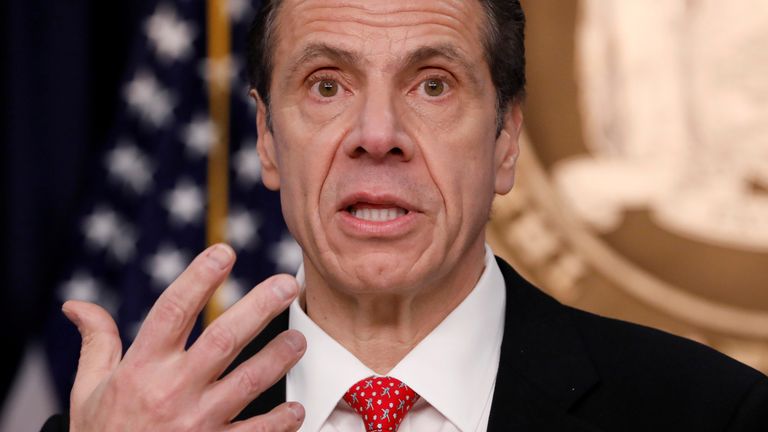 Mr Cuomo said the government was "literally scouring the globe looking for medical supplies".
There had more than 8,000 cases confirmed in New York City alone, causing mayor Bill de Blasio to echo calls to the federal government for help.
He urged US President Donald Trump to use the military to move ventilators and medical equipment to crisis areas.
"It's bad and only getting worse," Mr de Blasio told NBC, begging for Washington to step in.
Mr de Blasio accused the president of "not lifting a finger" to help his hometown.
"If the president doesn't act, people will die who could have lived otherwise," he said.
Source: Read Full Article