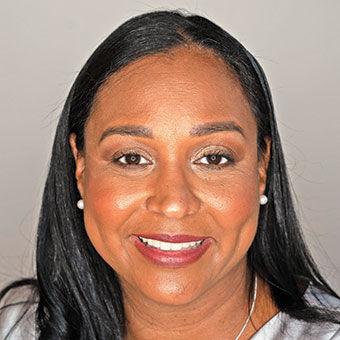 The tourism industry is in a very healthy space. The post-pandemic boom is global, and the nature of my clients' travels has changed in interesting ways. Leisure travelers are no longer looking for typical destinations; they are seeking exotic and unique destinations for unforgettable experiences.
At the dawn of 2023, I planned an amazing weeklong luxury experience for a group of 14 clients to Marrakech, Morocco. I was going to accompany them. Everything was planned to the final detail, and my clients were so excited.
Then, on Sept. 8, three weeks before departure, a 6.8 magnitude earthquake shook that country. At that time, I was in Greece on a business trip; I started receiving calls and emails from my clients, who were worried about their Morocco vacation. They were scheduled to leave on Sept. 30.
Media showed only scenes of devastation. Indeed, there were heartbreaking images, but the worst damage occurred in small villages located in the High Atlas Mountains. The damage caused by the earthquake within the city of Marrakech was minimal.
Yet misinformation about the extent of damage in Marrakech was widespread in international news outlets. This was so unfortunate and disappointing; not only was it inaccurate, but the unwarranted negative coverage impacted the lives and livelihoods of Moroccans. In a broader sense, it affected the country's tourism revenue at a time when resources were needed more than ever.
The news coverage resulted in mass cancellations of hotel and restaurant reservations and tour excursions, affecting workers and their immediate and sometimes extended families.
My responsibilities as a travel advisor include seeking and sharing the truth about what is happening on the ground of a given destination. I contacted my destination management company in Morocco, and they informed me the casualties and damage were mostly in the mountains, about 44 miles from Marrakech. They did candidly report that there were a few casualties in Marrakech but very minimal to no damage to buildings.
After gathering information from the DMC as well as from hotels and restaurants we planned to visit, I made the decision to proceed with the trip. Not only would it be a luxury experience but an educational one, as well. I encouraged my clients to bring items such as clothes and toiletries to donate.
We arrived in Casablanca on the morning of Oct. 1. We didn't notice any visible signs that an earthquake had recently struck the country. Upon arrival, we were greeted with appreciation for visiting in spite of the news we'd been hearing.
Several residents involved in tourism were very disappointed in how that news had been reported. They told us that only a few buildings in the medina of Marrakech suffered significant damage, yet every international news outlet focused their cameras on those buildings and reported more destruction than had actually taken place. 
The reports had a negative effect on travel to Marrakech and Morocco in general, which is very unfortunate. Still, our trip was magnificent, and all 14 of my clients were very happy to have gone forward with it.
The takeaway: Before canceling a trip, be sure to do deep research on the destination you are visiting. Think about the people on the ground who rely on tourism to feed their families. Our tour guide, hoteliers, restaurants and local DMC were counting on us to visit; I'm very happy we did. 
Source: Read Full Article