The Edgewood Tahoe Resort, on the Nevada side of Lake Tahoe, already stands out in its crowd: The 154-room property is an upscale oasis just a mile from the casino resorts that give South Lake Tahoe a reputation for lacking in luxury options.
The Edgewood, a preferred hotel with both Virtuoso and Signature, is nestled along the lakeshore surrounded by towering pines and some of the best views of the Sierra Nevada mountains.
Shawn Vincze, Edgewood's activities manager, also wants the property to be distinguished by the high-quality activities on offer.
"We are always looking for great guest experiences," he said. "Our team motto is, 'Guests leaving without great memories is a failure.'" 
It's something Vincze takes seriously. Speaking to a group of guests enjoying hot cocoa on a sunny March afternoon after a snowshoe excursion, he said that without such experiences, there's no real difference between the Edgewood and a room at a nearby casino hotel. 
I can think of quite a few differences: the modern wood, glass and stone design in its gorgeous restaurants; beautiful rooms; and lake and mountain views.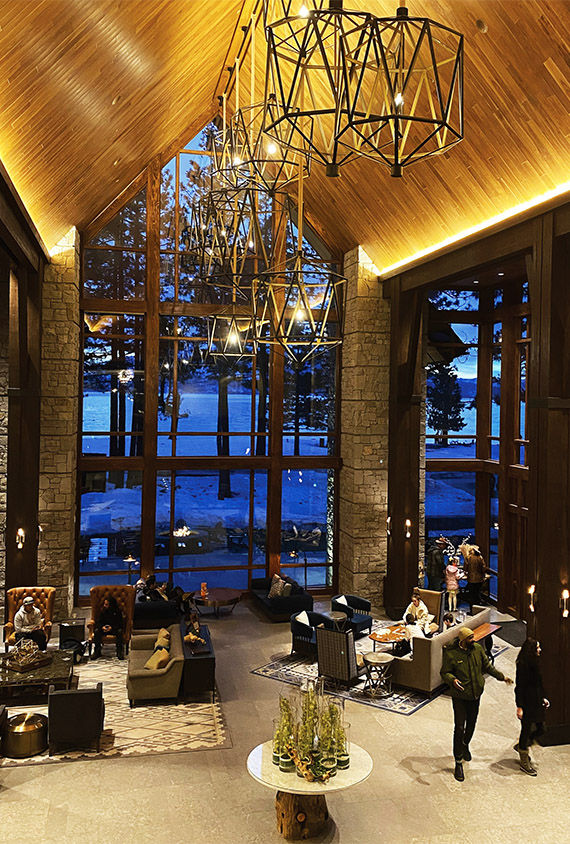 But still, Vincze and Edgewood are intent on making sure that when guests leave, they've got those memories of varied and unique activities. 
The Edgewood offers a mix of complimentary and extra-fee fun targeted to adults, kids and families. It offers some activities that would be expected from a lakeside property: boating, kayaking and paddleboarding. There are outdoor hot tubs and a heated pool open year-round. Like many family-friendly resorts, there is a board game hour; games are set out in the beautiful Lodge Great Room, with views of the sun setting on the lake and, of course, a s'mores cart at 6:30 p.m. 
But Edgewood tries to go further in developing guest experiences, making sure that the majority are complimentary and that there is something unique every day. 
On Tuesdays, guests can take tours of the resort's sustainability initiatives. Thursday means Movies on the Green on Edgewood's lawn, complete with popcorn and blankets. On DIY Fridays, one of Edgewood bars will offer a lesson, such as how to make sangria, bath salts or sugar scrubs — one very popular class is called Mocktails With Benefits. 
I loved the cleverly named Apres Sleep Cart, set up daily from 7:30 to 9 a.m. in the Lodge Great Room with complimentary fresh-pressed juices, tea and granola. Fortified with green juice, I headed to 8:30 a.m. yoga; it's offered on the lawn in the warmer months and inside during the winter — although I hear there has been some yoga on the snow. Once everyone's up, there are lawn games offered all day, including cornhole, boccie, pingpong and a giant Connect Four.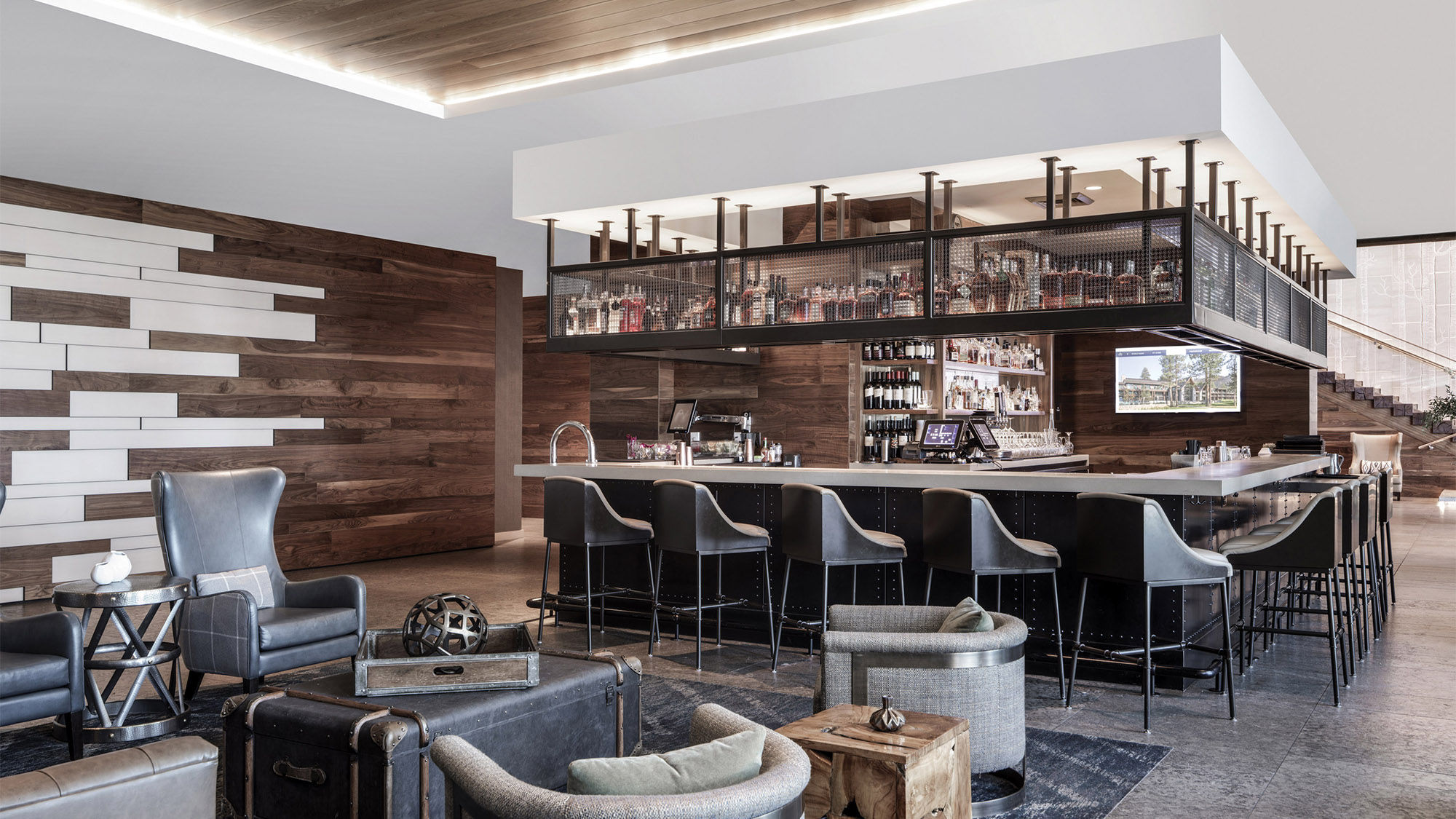 Play with the pros
Other activities lean on Edgewood's world-class golf course and its location on one of America's most beautiful lakes — and often involve expert instruction.
In the summer, guests can work on their golf games with an Edgewood pro. Same for disc golf (who knew there were disc golf professionals?). Or they can take to the lake to learn fly-casting with a fishing guide. During the Star Tours, a professional astronomer leads explorations of the dark Tahoe night skies via high-powered telescopes. A falconer will take families on the Raptor Tour.
A huge hit, Vincze said, is the minigolf course his team builds in front of the lodge. Archery is also a "must do," he said, and I'd love to return in the summer for the Kids Beach Obstacle Course. 
Winter comes with its own fun: building snowmen, decorating cookies and hot chocolate socials with all the toppings. Edgewood in 2022 opened an ice-skating rink, Edgewood on Ice, where guests can rent skates and ice time.
Adults can enjoy Edgewood's take on wellness: "Taholistic" offerings include meditation, tai chi, guided nature walks and tree planting. 
Snowshoe tours last winter took advantage of one of the Tahoe's snowiest seasons in years — indeed, even in my snowshoes I sank quite a few feet at times. The walk stays on a small portion of the resort's 235 acres, and our guide talked about the history of Edgewood, quite a bit about its golf course and the region's flora and fauna. It ended with the aforementioned cocoa and popcorn and, in our case, the chat with Vincze around an outdoor fire pit. 
With all of the activities on offer, he said, part of the team's job is to try to match people with the right one. "The activities team always strives to find that golden nugget of information to exceed our guests' expectations," Vincze said. 
Source: Read Full Article