Carnival Corp. chief communications officer Roger Frizzell, who oversaw public relations during former CEO Arnold Donald's tenure, will retire at the end of the year.
New CEO Josh Weinstein credited Frizzell in an internal memo for his work to help raise the profile of the company's brands and manage PR responses "through many volatile situations over the last decade."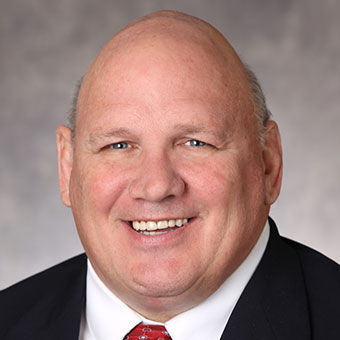 In Frizzell's nine years at the company, Carnival Corp. faced significant challenges and crises, beginning with repairing its relationship with the travel advisor community, which had become concerned that the corporation's lines were adopting practices that were not agent-friendly. The campaign to set things right began with "Carnival Conversations," a traveling tour which Frizzell had played a major role in crafting. Similarly, he committed to a reset in some media relations that had frayed.
Frizzell oversaw messaging during the pandemic, but his toughest challenge may have come in communicating Carnival Corp.'s response following the levying of the largest fine on record from the Justice Department for illegally dumping waste into the ocean, followed by another fine for violating its five-year probation. Since then, Carnival Corp. has been proactive in putting forward its sustainability programs.
Prior to his role at Carnival, Frizzell had worked for American Airlines, among other Fortune 400 companies.
Taking Frizzell's place is Jody Venturoni, a founding partner of Dallas-based communications agency LDWW. She was executive vice president at Hill & Knowlton and president of Weber Shandwick's Southwest operation where she worked with Carnival, Windstar and Omni Hotels along with nontravel brands AT&T, Verizon and General Motors.
In addition to internal and external communications, Venturoni will oversee the activities of the Carnival Foundation. 
Weinstein also named Aubrie Brake to the new role of chief of staff for the CEO. Brake was named the corporation's ethics and compliance chief of staff in 2021 and has also served as director of corporate environmental compliance.
Source: Read Full Article