After eliminating all Covid-related travel restrictions and rules in mid-November, Bermuda appears better positioned than ever to benefit from a fresh wave of pent-up demand.
But with Bermuda's hotel inventory and airlift still well below prepandemic levels, the destination's path to recovery looks likely to remain challenged over the coming year.
In an update presented to Bermuda's House of Assembly in early October, the country's minister of tourism, Vance Campbell, voiced his concern about the destination's comeback, citing the fact that for 2022, the Bermuda Tourism Authority projects Bermuda's year-end visitor volume is on track to reach just 56% of 2019's threshold.
"Hotel inventory has proven to be a limiting factor in the island's bid to restore air capacity," Campbell said. "So, the growth of our hotel bed count is a pressing need for tourism's recovery."
Bermuda's hotel room shortage is largely tied to the extended closure of a single property: the Fairmont Southampton, which is far and away the island's largest hotel, with close to 600 rooms. The resort, which was already on track to temporarily shutter and undergo an extensive renovation prior to the pandemic, ended up closing earlier than planned at the start of the Covid crisis.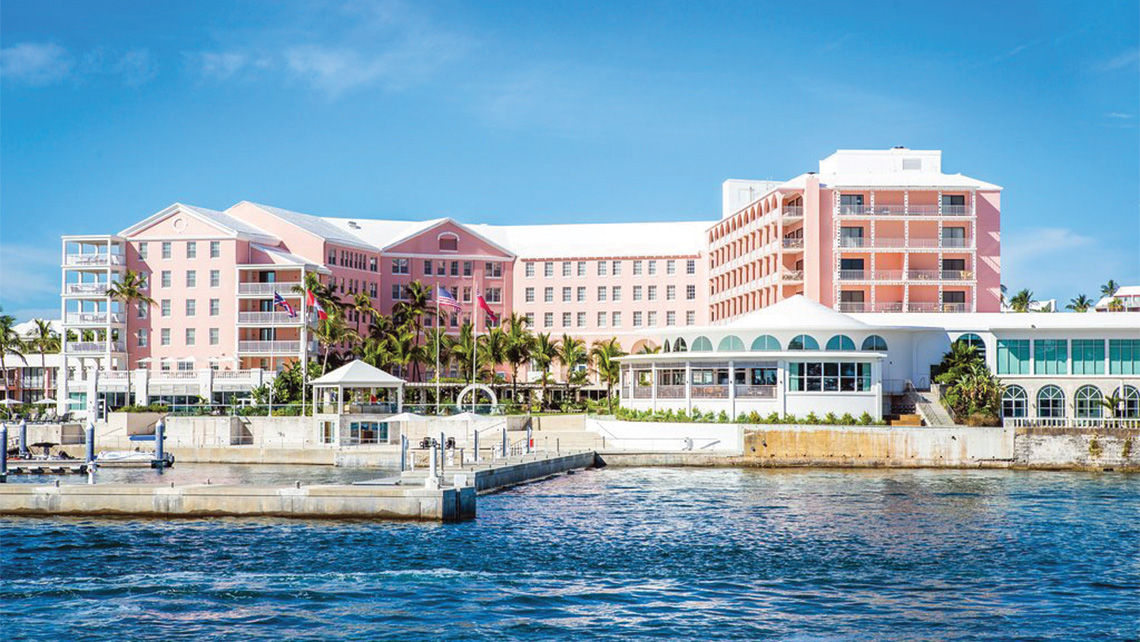 Fairmont refit
Renovation plans, meanwhile, ended up in limbo, and no reopening date has been announced. As of mid-November, an update on the Fairmont Southampton's website indicated that construction on the resort is expected to start later this year. 
Diarmaid O'Sullivan, director of marketing for Bermuda's second-largest property, the Fairmont-managed Hamilton Princess & Beach Club, acknowledged the fact that without the Fairmont Southampton open, the destination will be hard pressed to accommodate any further uptick in demand. 
"Next year, Bermuda will be back to around 72% of our regular flight schedule, but the challenge is that even then, we still don't have the bedrooms," said O'Sullivan. "The Southampton was [nearly] 600 rooms, we have 400, and between the two of us, we're almost 50% of Bermuda's hotel inventory. So, as you can imagine, there is a big ripple effect."
O'Sullivan added that while the Fairmont Southampton has left behind the largest vacuum in terms of inventory, other pandemic-era hotel closures, such as the permanent shuttering of the 98-room Elbow Beach Bermuda resort, have further exacerbated the shortage.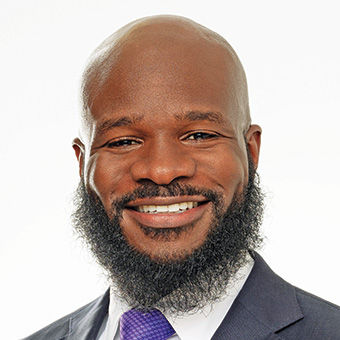 Jamari Douglas, vice president of marketing, public relations and communications for the Bermuda Tourism Authority, echoed O'Sullivan's concerns, pointing out that the lack of hotel inventory has also put Bermuda at a disadvantage on the group travel front.
"Because we lost the Southampton, our ability to host large groups declined significantly," Douglas said. "And not being able to secure those big groups does drive down demand at certain points."
Consequently, Bermuda is at risk of losing more airlift. Among the routes most recently lost were flights between Bermuda and Boston, which have disappeared as the destination enters the winter season.
Cause for optimism
Bermuda's tourism sector, however, isn't entirely without its bright spots.
According to the Hamilton Princess' O'Sullivan, Bermuda's hotel rates and RevPAR levels have been "very strong" this year, with both leisure and small-group bookings proving especially robust. O'Sullivan described recent demand at the Hamilton Princess around company board meetings, in particular, as "off the charts."
The Bermuda Tourism Authority, meanwhile, is pushing forward with marketing efforts, recently launching a multimedia campaign under the tag line "Lost Yet Found." The campaign targets U.S. markets with direct airlift to Bermuda, including New York, Atlanta and Miami, as well as secondary "nurture" markets like Dallas and Austin, Texas, said Douglas. 
"We're also pushing hard with our PR efforts in the U.K.," Douglas added. "And we are seeing that start to bear fruit, because we're going to flights seven days a week out of Heathrow for the first time, starting in March, up from four days a week before. And that's a big opportunity for us."
Adding significantly more airlift will continue to hinge on Bermuda getting additional hotel rooms into the mix.
Related: Cambridge Beaches' reno project is completed
Along with the coming revamp and reopening of the Fairmont Southampton, there are several other hotel projects in the pipeline, including the upcoming debut of the 110-room Bermudiana Beach Hotel, a Tapestry Resort by Hilton, slated to open next November. 
"We'll continue to be focused on ensuring that the flights we do have coming in are full," said Douglas. "And our flights currently are full, which we're excited about. We're just awaiting announcements of new inventory. And when that occurs, we'll be ready to push behind that, as well." 
Source: Read Full Article