Cunard Line's Queen Mary 2 was last fully refit in 2016, though the ship remains a pinnacle of engineering and elegance, as I discovered on a transatlantic sailing from Southampton, England, to New York in November.
Although I was told the ocean liner is due soon for another reinvention, details are still scant on where and when.
The panelists emotionally recount the experiences of those who served in World War II and the Korean and Vietnam wars.
In the meantime, here are four spaces that have been upgraded in recent years that, on my voyage, I found particularly noteworthy and unique.
Champagne Bar
Champagne enthusiasts still have much to toast at the sparkly venue serving flutes, bottles and flights. But the Veuve Cliquot Champagne Bar was rebranded in 2018 to feature another fine French vintner, Laurent-Perrier, a distinction the QM2 shares with the bar at London's Royal Albert Hall. 
Decor has remained much the same, but it trades in a sign in Veuve's signature yellow for one imbued with brown and rose gold.
It's a classy bar, tucked into Deck 3, with romantic lighting in the evening and eight types of bubbly available by the glass or bottle. I recommend a Champagne flight, which provides a taste of three types, with prices that start under $20.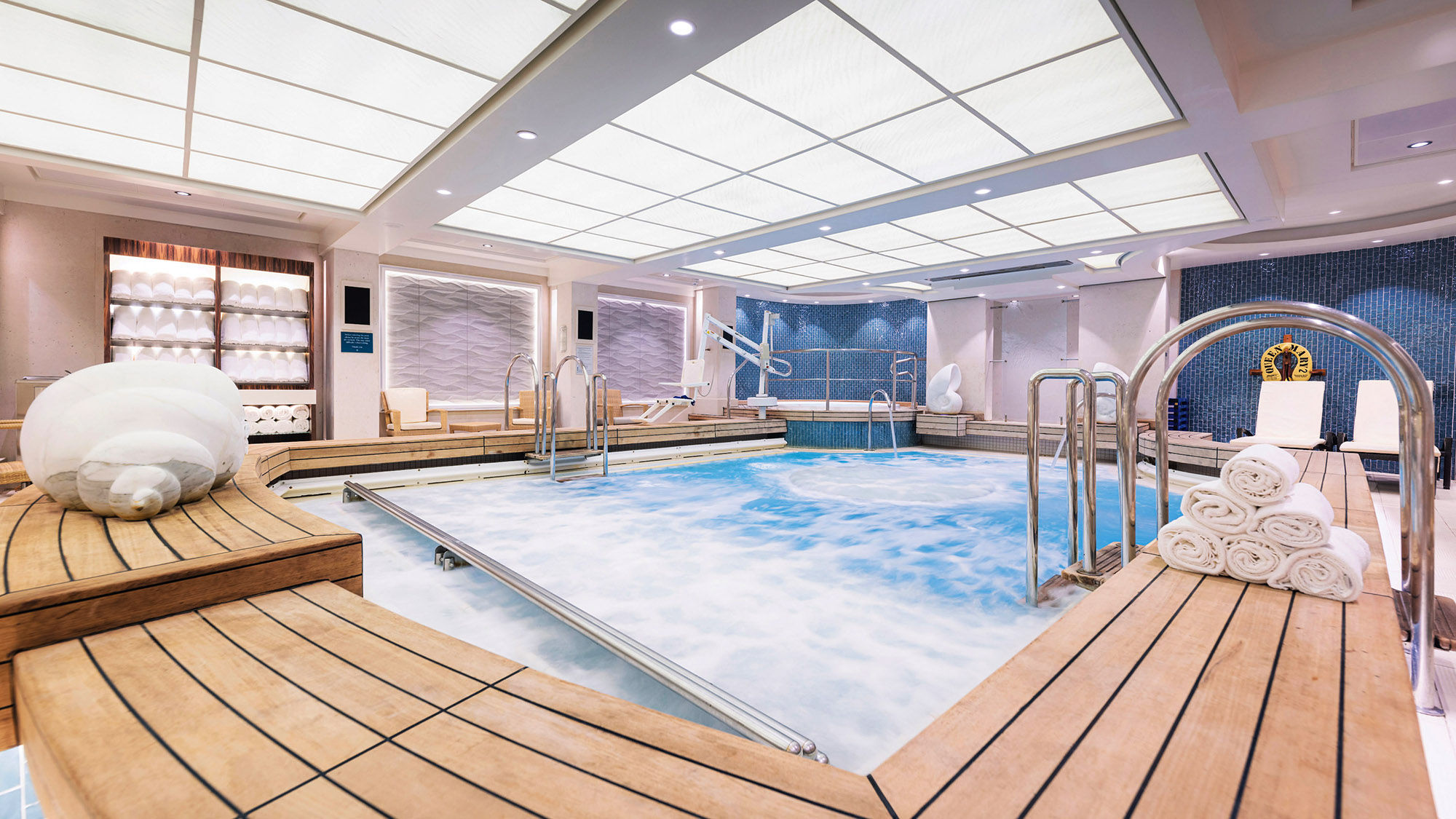 Mareel spa
In 2018, Cunard rebranded its spas to Mareel Wellness & Beauty ("mareel" means phosphorescence of the sea in ancient Norse), and the change rolled out to the QM2 in 2021. The facilities are still run by Canyon Ranch but with a renewed focus on design and on treatments inspired by the ocean, like a luminescence massage. New luxury products also feature natural marine ingredients like seaweed.
My treatment was outstanding, but I felt the thermal suite (available for an additional charge) could use some retouching. The sides were chipping in the pool, and the space seemed like it needed a fresh coat of paint.
Offerings like a Finnish sauna and steam room are good, but being enclosed without any windows I felt that it was hard for the space as a whole to compete with other thermal suites I've seen. I'm hoping it's one of the areas overhauled in the QM2's upcoming makeover.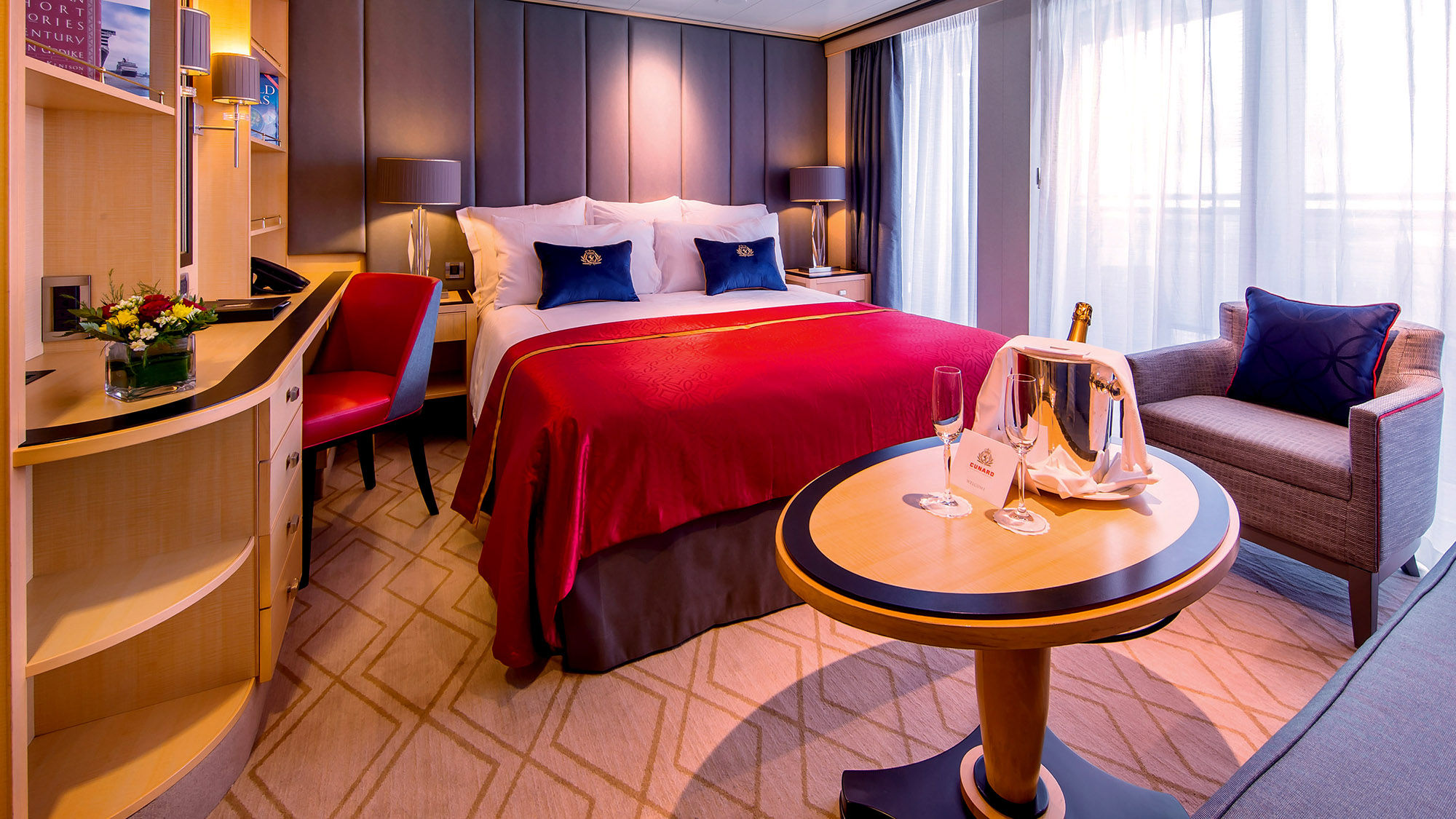 Grill staterooms
My Princess Grill stateroom is among the best cabins I have stayed in at sea. Spacious without sacrificing coziness, these suites feature a bathtub, walk-in closet, sitting area, plush bed and large balcony, with a layout that makes sense of the space.
And these aren't even the top suites; that title is reserved for Queens Grill staterooms.
Still, a dedicated dining venue and lounge for each suite class are among the many perks, which include priority embarkation and personalized stationery.
The upgrades to the QM2's cabins date to the ship's $132 million bow-to-stern "remastering" in 2016, but they still feel fresh, and I was dazzled by all the thoughtful touches.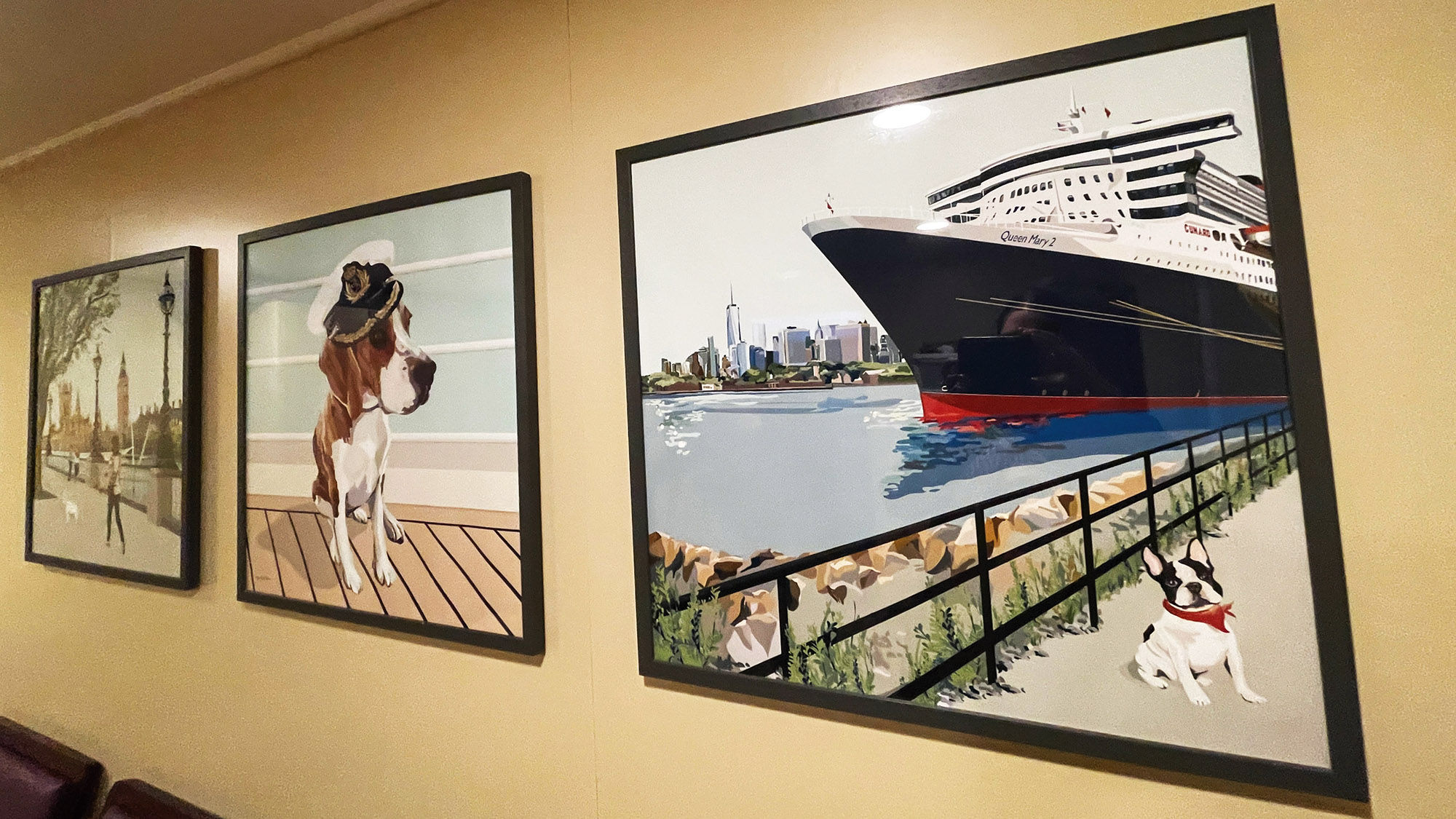 Kennel
The one-of-a-kind liner is also the only ship with a kennel, and the QM2's highly sought-after pet quarters were expanded from a capacity of 12 to 24 in 2016.
The kennel, located on Deck 13, is very secure, with entrance reserved only for staff and pet owners, but I was granted a quick tour during my voyage. It's not a large facility by any means, leading me to wonder why the only ship with dedicated doggie day care hasn't expanded its capacity even further. 
Still, a cheeky fire hydrant sculpture at the entrance near the dog run and custom artwork by Karen Katon-Oprey, the daughter of a QM2 captain, gives the kennel plenty of character for those lucky enough to secure a spot. 
Source: Read Full Article