video
Iconic Michael Jordan, Larry Bird, Magic Johnson card on auction block
Goldin Auctions founder Ken Goldin unveils rare sports items on the auction block including a unique Muhammad Ali ring and a triple logoman card featuring the NBA's most legendary stars on 'Varney & Co.'
With the release of a feature film about Nike and Michael Jordan rapidly approaching, the partnership between the NBA Hall of Famer and the athletic footwear and apparel company is receiving attention – and how much its worth has grown. 
The upcoming movie that has brought Nike and Jordan's first deal, made in 80s, back into the spotlight is the Ben Affleck-directed "Air," being described by Amazon Studios as showing the "unbelievable game-changing partnership between a then rookie Michael Jordan and Nike's fledgling basketball division which revolutionized the world of sports and contemporary culture with the Air Jordan brand." The movie hits theaters April 5 and will appear on Prime Video as well.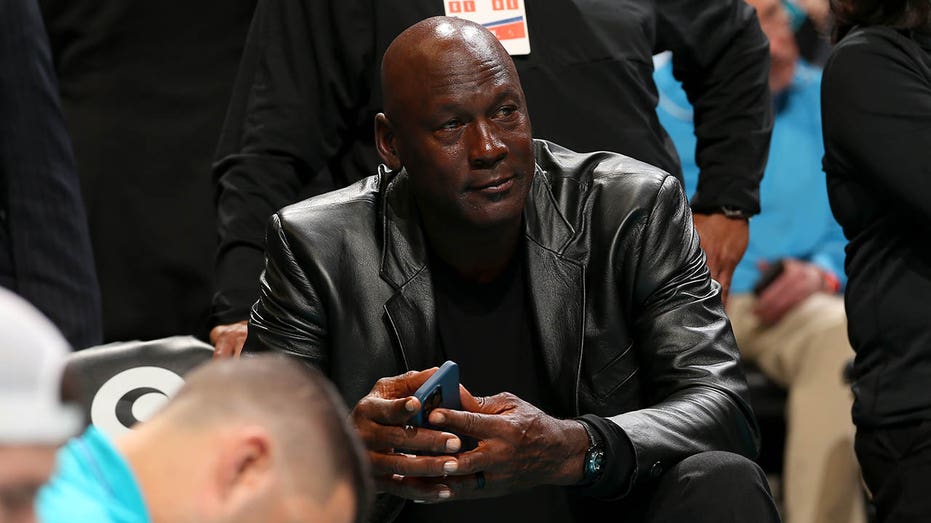 Michael Jordan attends the game between the Orlando Magic and Charlotte Hornets on March 1, 2023 at Spectrum Center in Charlotte, North Carolina. (Kent Smith/NBAE via Getty Images / Getty Images)

The original Nike-Jordan deal at the center of the movie took place in 1984. It spanned five years and was worth a total of $2.5 million, FOX Business previously reported.

MARCH MADNESS: HOW MANY TEAMS SPONSORED BY NIKE, ADIDAS AND UNDER ARMOUR ARE IN THE TOURNAMENT?

"Air" uses a cast of Affleck playing Nike co-founder Phil Knight, Matt Damon playing Nike staffer Sonny Vaccaro, Jason Bateman playing Nike marketing exec Rob Strasser, Viola Davis playing Jordan's mother Deloris and other actors to capture the story of how it came to fruition.

When the original "Air Jordan" shoe came out not long after they partnered up, it did very well. Sales totaled over $100 million in its first year, as previously reported by FOX Business.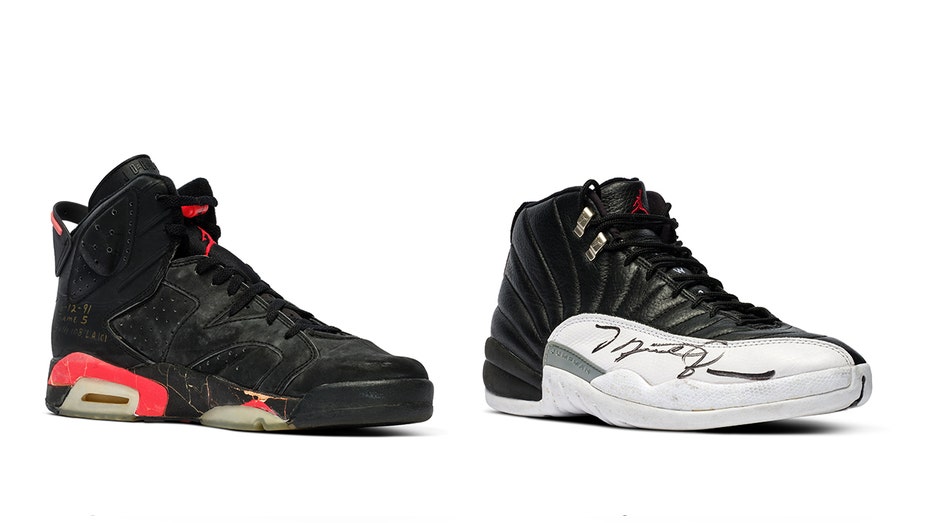 Two of Sotheby's "The Dynasty Collection" Air Jordans lined up. (Sotheby's  / Credible)

Over the years since, the Jordan Brand has seen massive growth. Nike CFO Matt Friend said during the fiscal 2022 fourth-quarter earnings call that "with approximately $5 billion in revenue, Fiscal '22 was Jordan's biggest year ever, with epic growth potential ahead," according to a transcript.

In wholesale equivalent revenues for 2022, the Jordan Brand had $5.12 billion. That figure marked a 7% increase from the prior year, when it posted $4.78 billion, according to a Nike earnings release from the time.

Six years before that, in 2016, wholesale equivalent revenues for Jordan Brand were $2.75 billion. 

SOTHEBY'S 'THE DYNASTY COLLECTION' PRESENTS MICHAEL JORDAN'S GAME-WORN SNEAKERS IN ALL 6 NBA CHAMPIONSHIPS

Factors that have contributed to the brand's growth since its debut "have been the success of Michael Jordan himself as a player and the exceptional marketing created by Nike," Ricardo Fort, a marketing expert and the founder of Sport by Fort Consulting, told FOX Business.

"Neither Michael Jordan would have reached similar commercial success partnering with another apparel brand, nor Nike would have created such a sizeable business with another athlete," he said. "It was the perfect marriage."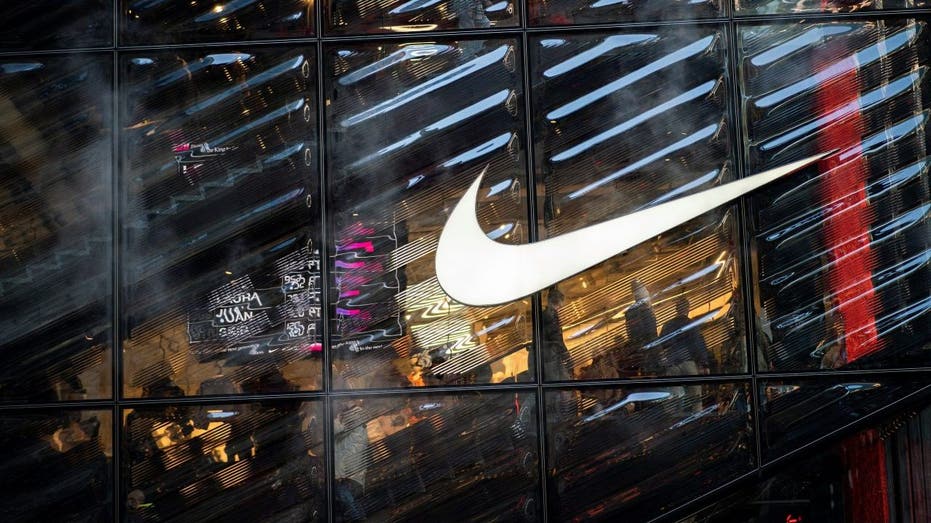 People visit the Nike store at 5th Avenue during the holiday season in New York City Dec. 9, 2022. (REUTERS/Eduardo Munoz / Reuters Photos)

Fort noted Jordan's on-court performance was "impeccable" and his behavior since retiring from basketball "has also been commendable," saying, "The lack of controversies is the first step for building great brands such as Jordan."

"At the same time, Nike, more than most of the brands of the world, kept delivering incredible creative year after year, investing in innovation and expanding the distribution of the Jordan products," he continued.

NIKE SEES YEAR-OVER-YEAR INCREASE IN REVENUE, DROP IN NET INCOME FOR THIRD QUARTER

While discussing Nike's North American operating segment results on the fiscal 2023 third-quarter earnings call Tuesday, Friend said the Jordan Brand "kicked off its 23rd year, also known as Jordan Year, with strong double-digit growth, incredible momentum, especially with women customers and even greater potential with a path toward becoming the #2 footwear brand in North America."
Ticker
Security
Last
Change
Change %
NKE
NIKE INC.
120.97
+1.47
+1.23%
Jump Management, Jordan's family and business office, declined to comment and directed FOX Business to Nike for the brand's revenue information. Nike did not respond to a request for comment by the time of publication.

Source: Read Full Article