video
FOX Business Flash top headlines for March 16
Check out what's clicking on FoxBusiness.com
Some hoops stars of March Madness are cashing in on changes in college sports that have allowed student-athletes to earn sponsorship income from selling their name, image, and likeness (NIL).
Up until a few years ago, the National Collegiate Athletic Association (NCAA) prohibited student-athletes from earning compensation or endorsement income based on their status as amateurs. Those who violated the NCAA's amateurism rules ran the risk of suspensions and losing their eligibility to continue playing college sports altogether. 
That dynamic came to an end shortly after the U.S. Supreme Court issued a unanimous ruling in a 2021 decision known as NCAA v. Alston that struck down limitations on education-related benefits for student-athletes. The Court's skepticism of the NCAA's amateurism argument and the arrangement restricting the earning ability of student-athletes — who drive substantial revenue for the NCAA and their schools — prompted the NCAA to allow NIL deals.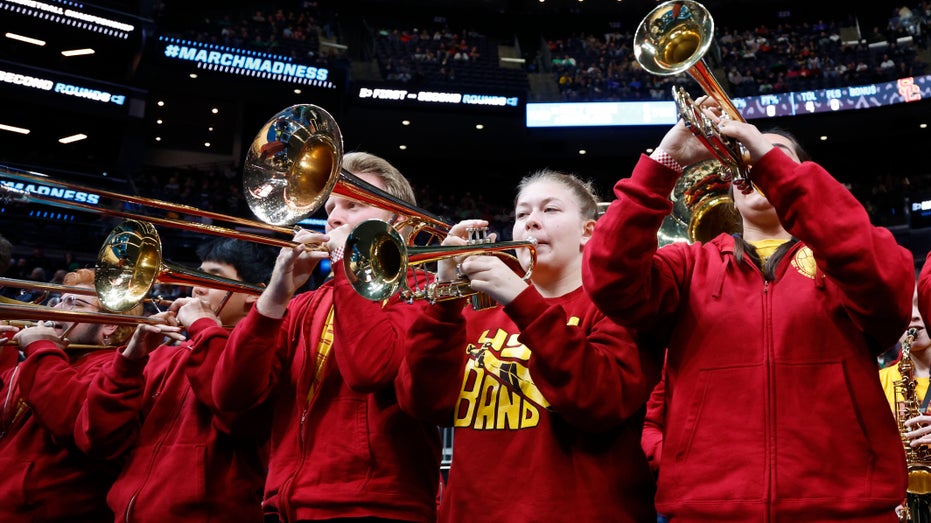 Mar 17, 2023; Columbus, OH, USA; USC Trojans ban performs before the game against the Michigan State Spartans at Nationwide Arena.  (Rick Osentoski-USA TODAY Sports / Reuters Photos)

In the years since the ruling and the NCAA adopted reforms, many student-athletes have signed endorsement deals and earned income that would've previously been off-limits. High-profile events, like the men's and women's NCAA college basketball tournaments, afford an opportunity for student-athletes to not only help their team chase down a championship but also to create commercial opportunities for themselves. 

MARCH MADNESS: HOW MANY TEAMS SPONSORED BY NIKE, ADIDAS, AND UNDER ARMOUR ARE IN THE TOURNAMENT?

Here's a look at some of the athletes who will star in this year's edition of March Madness who have landed notable NIL deals:
Oscar Tshiebwe
Kentucky's Oscar Tshiebwe (34) celebrates late in the second half of an NCAA college basketball game against Auburn in Lexington, Ky., Saturday, Feb. 25, 2023. Tshiebwe was named to the AP All-SEC team in voting released Mar. 7, 2023. (AP Photo/James Crisp, File / AP Newsroom)

Kentucky's Oscar Tshiebwe, the reigning national player of the year in college basketball, passed up a chance to leave early for the NBA and returned to the Wildcats to pursue a national title. NCAA rules treat international student-athletes differently than U.S. citizens, but that didn't stop Tshiebwe, who was born in the Democratic Republic of the Congo, from earning $500,000 when Kentucky went to the Bahamas for a week-long trip last year, according to The Athletic.

MARCH MADNESS BETTING TO TOP $15 BILLION THIS YEAR
Zach Edey
Purdue's Zach Edey scores over Penn State's Kebba Njie during the second half of an NCAA college basketball championship game at the Big Ten men's tournament, Mar. 12, 2023, in Chicago, Ill. (AP Photo/Nam Y. Huh / AP Newsroom)

Purdue's Zach Edey, a 7-foot-4 center who earned consensus All-American honors and was named Big Ten Player of the Year, is a Canadian citizen who has faced similar challenges to Tshiebwe as an international student-athlete in landing NIL deals. 

On3.com – a media outlet that covers college sports and recruiting and tracks NIL deals – reported that Edey was able to partner with Campus Ink to develop a "Big Maple" hockey jersey in Purdue's colors with his name on the back. Edey was reportedly kept out of specific talks on the deal to avoid jeopardizing his eligibility.

MARCH MADNESS WILL COST EMPLOYERS $17B THIS YEAR AS WORKERS SLACK OFF
Drew Timme
Gonzaga forward Drew Timme (2) drives to the basket against St. Mary's forward Kyle Bowen during the first half an NCAA college basketball game in the finals of the West Coast Conference men's tournament, Mar. 7, 2023, in Las Vegas. Nev. (AP Photo/David Becker / AP Newsroom)

Gonzaga's Drew Timme, a 6-foot-10 consensus All-American and back-to-back winner of the West Coast Conference Player of the Year award, is one of three basketball players to sign a deal with stackable potato chip maker Pringles, a brand owned by Kellogg. 

He will appear on limited edition cans alongside the brand's mascot Mr. P as part of the "Pringles March Madness Collection" which fans can enter for a chance to win by showing off their mustaches on Instagram. The deal was arranged through Opendorse, a platform that brands can use to identify athletes and secure NIL deals.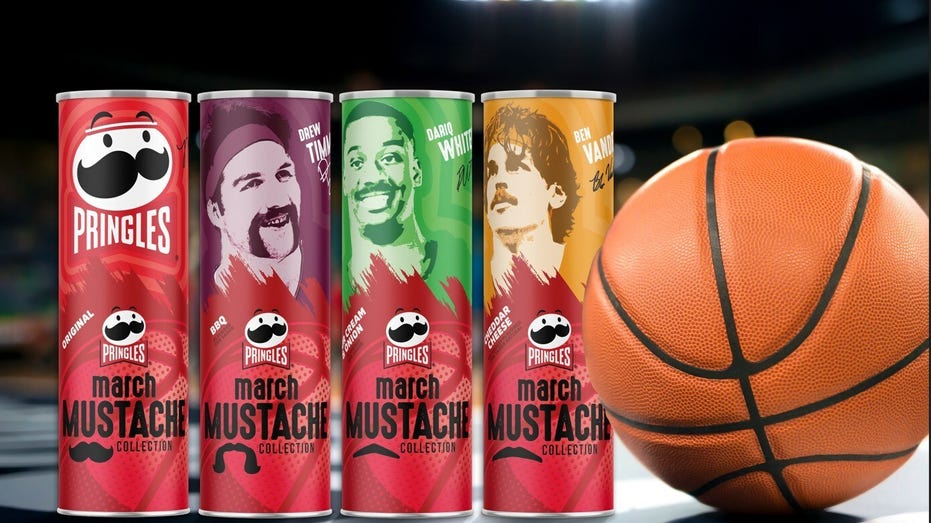 Just in time for the tournament, Pringles sidelines Mr. P's iconic mustache with a new starting line-up of 'stache superstars including Gonzaga's Drew Timme, UVA's Ben Vander Plas and Duke's Dariq Whitehead (Kellogg Company via PR Newswire)

Timme also recently inked deals with Beats by Dre and Continental Tire in the lead-up to the tournament and will appear on trading cards through a deal with ONIT Marketing with the rest of the Gonzaga Bulldogs squad. 

PIZZA HUT CELEBRATES MARCH MADNESS WITH MINI BASKETBALLS
Houston Cougars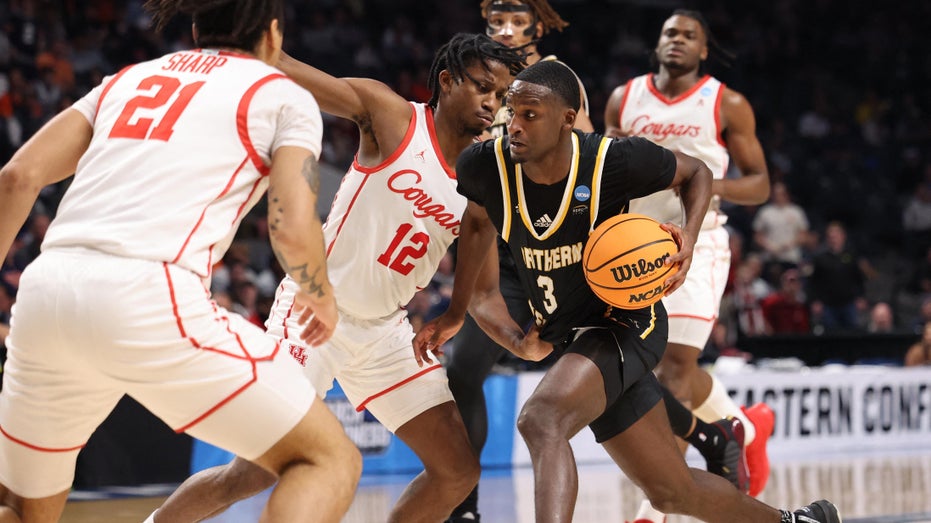 Mar 16, 2023; Birmingham, AL, USA; Northern Kentucky Norse guard Marques Warrick (3) drives to the basket against Houston Cougars guard Tramon Mark (12) during the second half in the first round of the 2023 NCAA Tournament at Legacy Arena. (Vasha Hunt-USA TODAY Sports / Reuters Photos)

The No. 1 seed Houston Cougars received a seven-figure endorsement deal from Jim "Mattress Mack" McIngvale, the owner of Houston's Gallery Furniture, through the NIL collective LinkingCoogs earlier this season and landed another team-wide deal with sportswear company Actively Black. 

The LinkingCoogs collective also landed a deal with Houston's largest credit union, TDECU, that went to nine members of men's and women's basketball teams, according to On3. Many college programs have NIL collectives affiliated with the institution that serves as a sort of clearinghouse to ensure that deals comply with NIL rules.

COLLEGE ATHLETES WITH NIL DEALS COULD FACE ISSUES ON TAX DAY

Marcus Sasser, Houston's star guard who was named a consensus All-American and the American Athletic Conference Player of the Year this season, was one of three athletes to land a deal with Athletic Brewing, a non-alcoholic craft beer maker.

The NCAA's NIL rules prohibit athletes from earning endorsement income from alcohol, gambling, or tobacco promotions. 

However, the NCAA doesn't restrict non-alcoholic beer endorsements, which opened the door for Sasser, All-Pac-12 guard Boogie Ellis of the USC Trojans, and All-Big 12 guard Rori Harmon of the Texas Longhorns to sign deals per On3.

GET FOX BUSINESS ON THE GO BY CLICKING HERE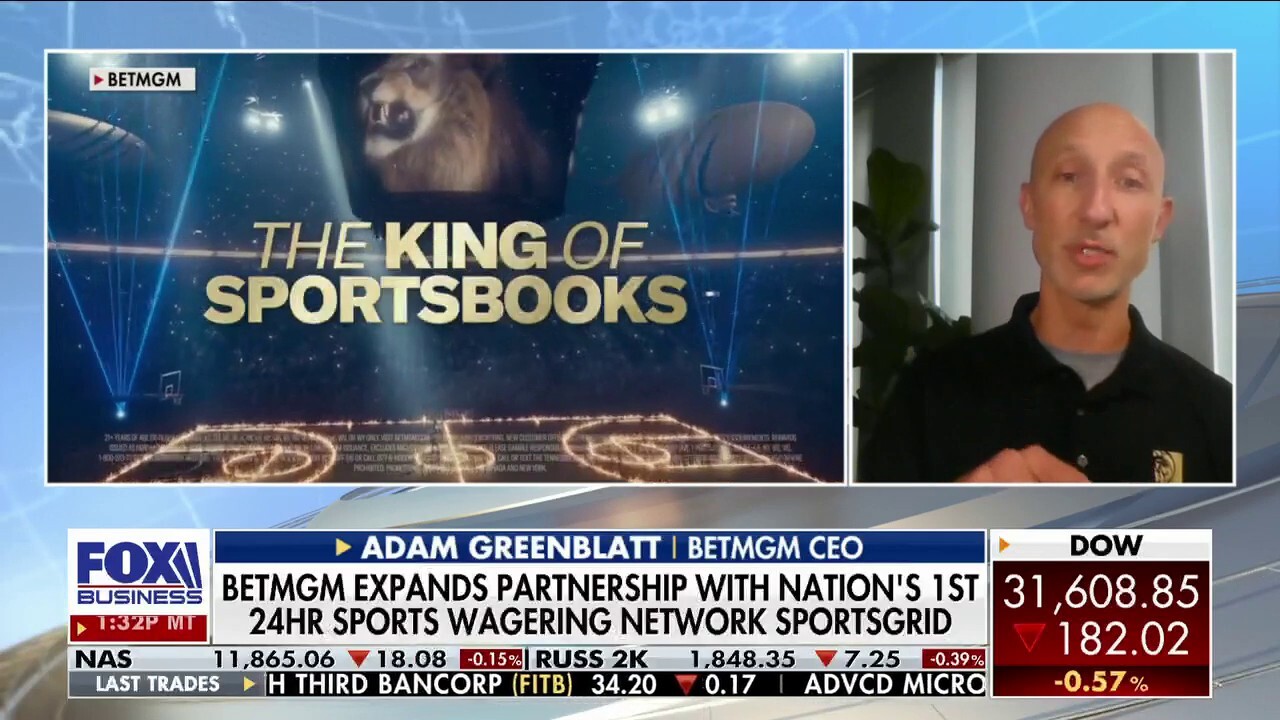 video
BetMGM CEO: NFL, NCAA football are the 'kings' of online sports betting
Adam Greenblatt reveals what the sports betting platform has planned for a new season of football wagering on 'The Claman Countdown.'

Source: Read Full Article