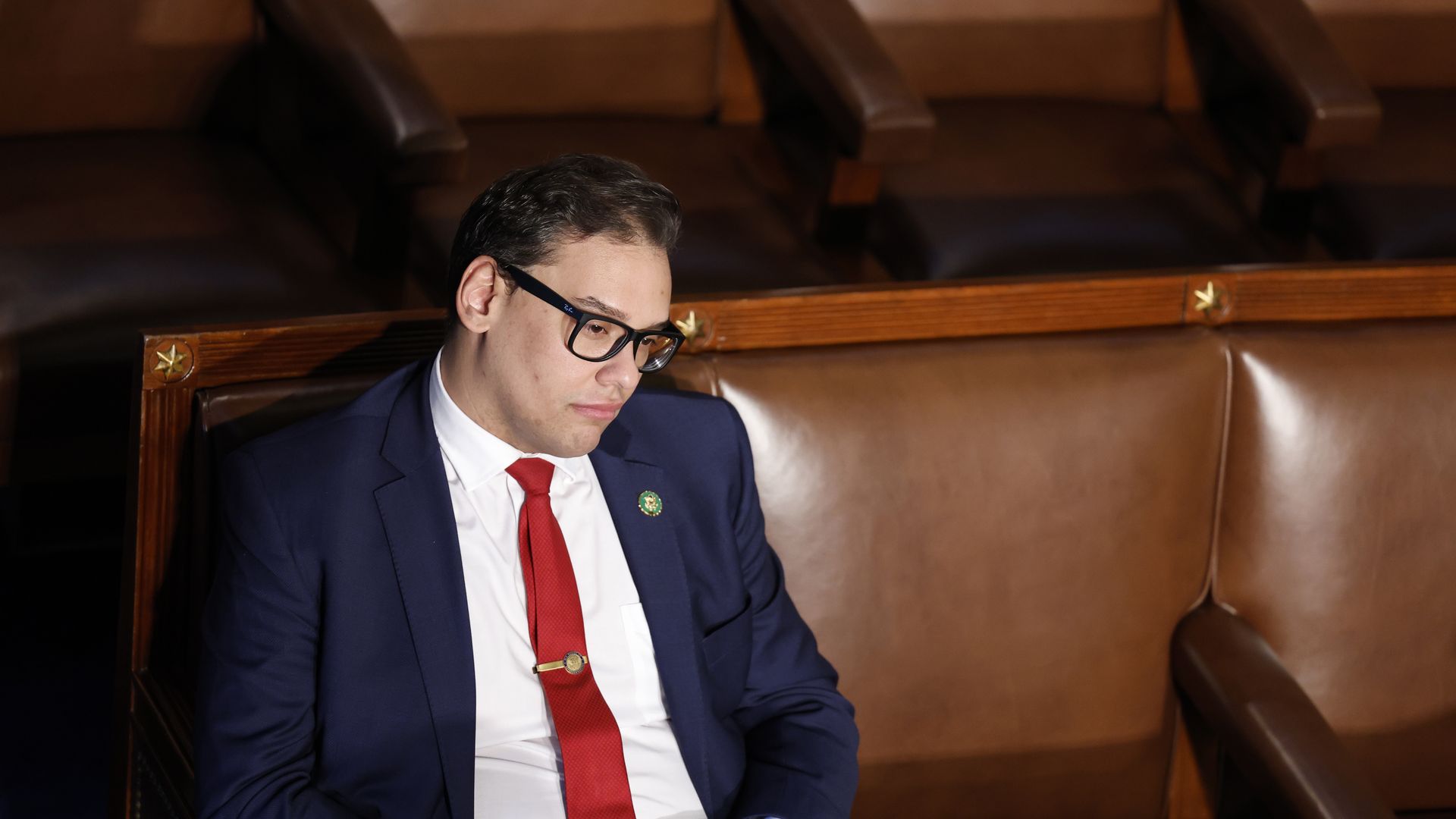 Rep. George Santos (R-N.Y.) watches proceedings during the fourth day of elections for Speaker of the House at the U.S. Capitol Building on Jan. 6. Photo: Anna Moneymaker/Getty Images
The House Ethics Committee on Thursday announced an investigation into embattled Rep. George Santos (R-N.Y.) over revelations about his sweeping fabrications on the campaign trail.
Why it matters: House Republican leadership, which has hinted at the existence of the probe, said its findings will ultimately determine the Long Islander's fate as he's faced calls to resign.
Santos said on Twitter that he was "fully cooperating" with the probe and would not offer further comment.
A spokesperson did not immediately respond to a request for comment.
What they're saying: The committee's five Democrats and five Republicans voted unanimously to establish a subcommittee to investigate Santos, according to a press release.
The probe will look at allegations including "unlawful activity" stemming from his 2022 campaign, improper financial disclosures and violations of federal conflict of interest laws.
House Speaker Kevin McCarthy (R-Calif.) said in January: "If … when we go through Ethics and he has broken the law, then we will remove him."
Editor's note: This story is developing and will be updated.
Source: Read Full Article