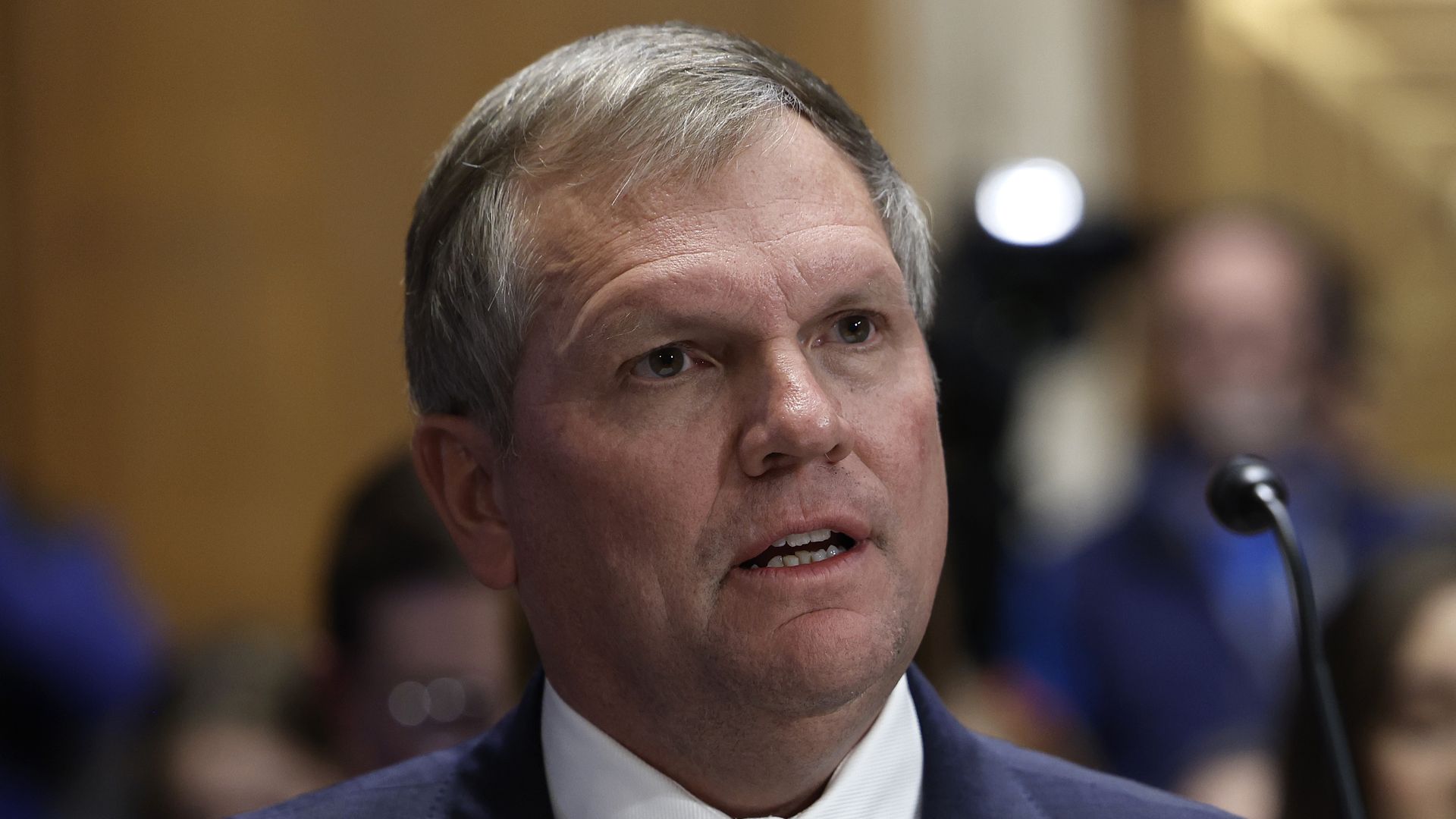 Alan Shaw, President and CEO of Norfolk Southern Corporation, testifies before the Senate Environment and Public Works Committee on March 9. Photo: Anna Moneymaker/Getty Images
Another Norfolk Southern train derailed in Alabama on Thursday morning, the company confirmed in a statement to Axios.
Driving the news: This is the third such incident since early February. A derailment of a two-mile long freight train in East Palestine, Ohio that was carrying hazardous chemicals has put a spotlight on the company and left residents of East Palestine concerned about the safety of their air and water.
Sen. Sheldon Whitehouse (D-R.I.) interrupted testimony from Norfolk Southern CEO Alan Shaw before a hearing of the Senate Environment and Public Works Committee to tell Shaw of the derailment.
"I certainly hope that all of your team and the anybody in the vicinity is safe and well," Whitehouse said. "You may need to look into that."
Norfolk Southern said in a statement that there were no injuries and "no reports of a hazardous materials release."
The second derailment, which took place on Saturday, did not involve hazardous chemicals and did not result in any injuries.
Source: Read Full Article