Many of the problems the UK faced early on in the coronavirus pandemic were due to a failure to speed up testing, England's chief medical officer has said.
Professor Chris Whitty acknowledged "more emphasis" should have been placed on accelerating the capacity for COVID-19 testing in the initial stages of the UK's outbreak.
The government was left "trying to see our way through the fog with more difficulty", the expert added.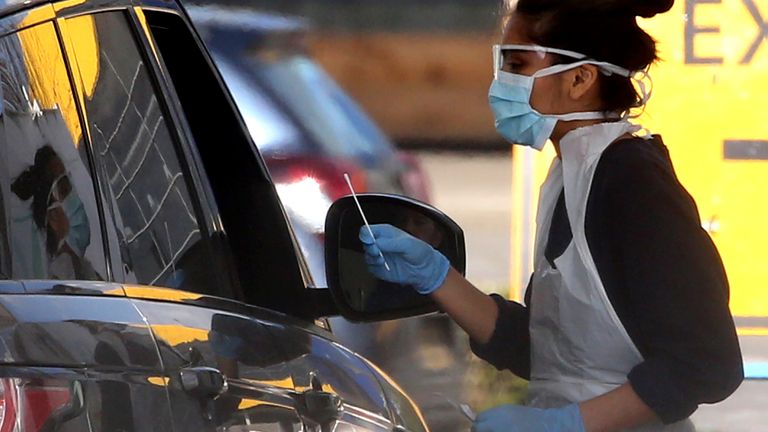 Prof Whitty made the admission at the daily Downing Street news conference after being asked what he regretted when reflecting on the government's coronavirus response.
"I think there is a long list, actually, of things that we need to look at very seriously," he replied, as he highlighted how other countries such as Germany were able to do more testing nearer the start of the pandemic.
"If I was to choose one, it would probably be looking at how we could… speed up testing very early on in the epidemic," he said.
"Many of the problems that we had came because we were unable to actually work out exactly where we were and were trying to see our way through the fog with more difficulty.
"There are many good reasons why it was tricky but, I think if I was to play things again – and this is largely based on what some other countries were able to do, particularly Germany – I think that's the one thing that we would probably have put more emphasis on at an earlier stage.
"There are many others but I'll highlight that one."
As of 9am on Wednesday, more than six million coronavirus tests had been conducted in the UK with more than 170,000 tests on Tuesday alone.
However, it wasn't until the end of April that there was capacity to do 100,000 per day.
Source: Read Full Article