Dozens of PizzaExpress sites are facing the threat of closure as part of a financial restructuring of one of Britain's biggest restaurant operators.
Sky News has learnt that the company is drawing up plans to close "around 75" of its 470 UK outlets through an insolvency process called a company voluntary arrangement (cva).
Sources said on Thursday that the final number of proposed closures had yet to be arrived at, and would depend partly on the progress of formal talks with landlords, which are expected to get underway as soon as next week.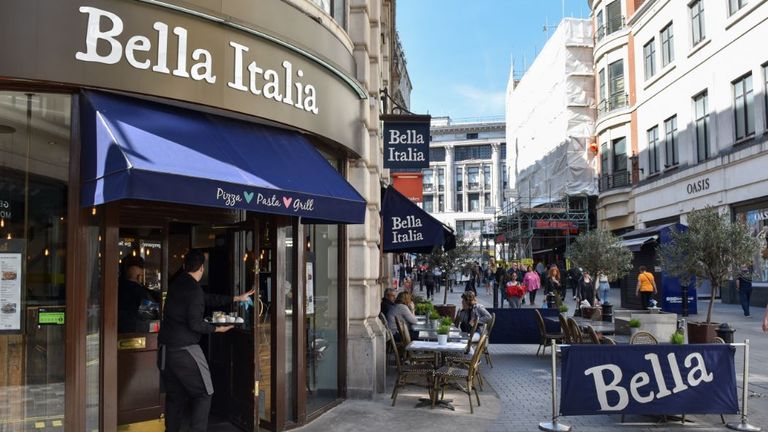 One source said the number could be marginally higher or lower than 75 but said it was unlikely to represent more than 20% of PizzaExpress's UK business by number of outlets.
That would nevertheless impact many hundreds of jobs at a company which employs roughly 8,000 people in its home market.
The plans represent the latest sign of the pain being felt by UK-based casual dining groups as the coronavirus pandemic leaves them facing an uncertain future.
Source: Read Full Article