I left my SUV at the service centre and was dropped off at my clinic in a Tata Tiago EV.
BHPian loneagl09 recently shared this with other enthusiasts.
Completed my first servicing a few days ago. This was at around 1700km and well before two months. The reasons were 3-fold –
The driver-side latch was taking too much force to latch – I had to shut the door hard to the point the entire car vibrated.
The infotainment system hung up two times on a longish drive.
The instrument cluster would sometimes blink in and out within a fraction of a second. This was kinda scary. To me, it looked like a loose connection.
I called up the SA and arranged a service the very next day. We were given the very first slot so that the issues could be resolved without a hurry.
On reaching the service centre around 9:30, I was bid good morning by the watchman outside and the SA was waiting for us. I was escorted inside the service centre while a valet parked the car. After asking for a choice of tea, coffee or lemon tea, the SA called up a technician who came over with a checklist and asked about my concerns. Apparently, the door latch issue is common and would be resolved easily. Well, why not resolve it at the QC level? There was a new infotainment 'major' update that resolved all issues. Both the infotainment and instrument cluster were known issues and were resolved. On asking he promised to show the changelog (did not get to see it).
On a side note, do these companies keep any changelogs? Why does Tata update the software so much? Does Tata run a software wing dedicated to pushing out new updates all the time?
While sipping the rather excellent lemon tea, I did acknowledge Tata has seemed to come far in customer treatment. In fact, my Tata experience has been the best compared to my two previous experiences – Renault and Hyundai. I'm no Tata fanboy, but credit where it's due.
I was asked only two additional things by the SA – ceramic coating (no) and DEF topping up (maybe? I had no idea so I asked them to fill it up. 7 litres cost me 960/-.)
After this, the SA told me the car would be ready by afternoon and arranged a vehicle drop off to my clinic. I only half-jokingly warned him to clear all my issues and even gave them an option of not cleaning the car, and using the additional time to resolve any issues. I mean I can clean the car at any old washing centre. Who's going to help with the issues? 'No saar' says the SA confidently 'everything will be done '. I had my misgivings and wondered if this was the beginning of multiple pilgrimages to the Tata service.
They dropped me off in a Tiago EV, which is actually a nice car. I asked a couple of questions about the car to the driver, but my dude had absolutely no clue about anything. I complimented the absolute engine silence ('hehe yes sir') and wondered aloud if rattles and squeaks would be more audible in an EV (weird look). And so the rest of the drive was an awkward silence.
Remember how the SA promised everything would be resolved?
And would you know it, they actually did! No longer do I have to rock the car on its suspensions to get rid of the door open warning!! They even cleaned and polished her, bless them. 250km of driving the next few days and the infotainment did not hang, nor did the instrument cluster blink. I consider this resolved for now. As Calvin would say – further bulletins as events warrant.
One small minor thing – Tata has given watch faces to choose from! Did not see this mentioned anywhere.
Love these kinds of small details. Here are some parting shots –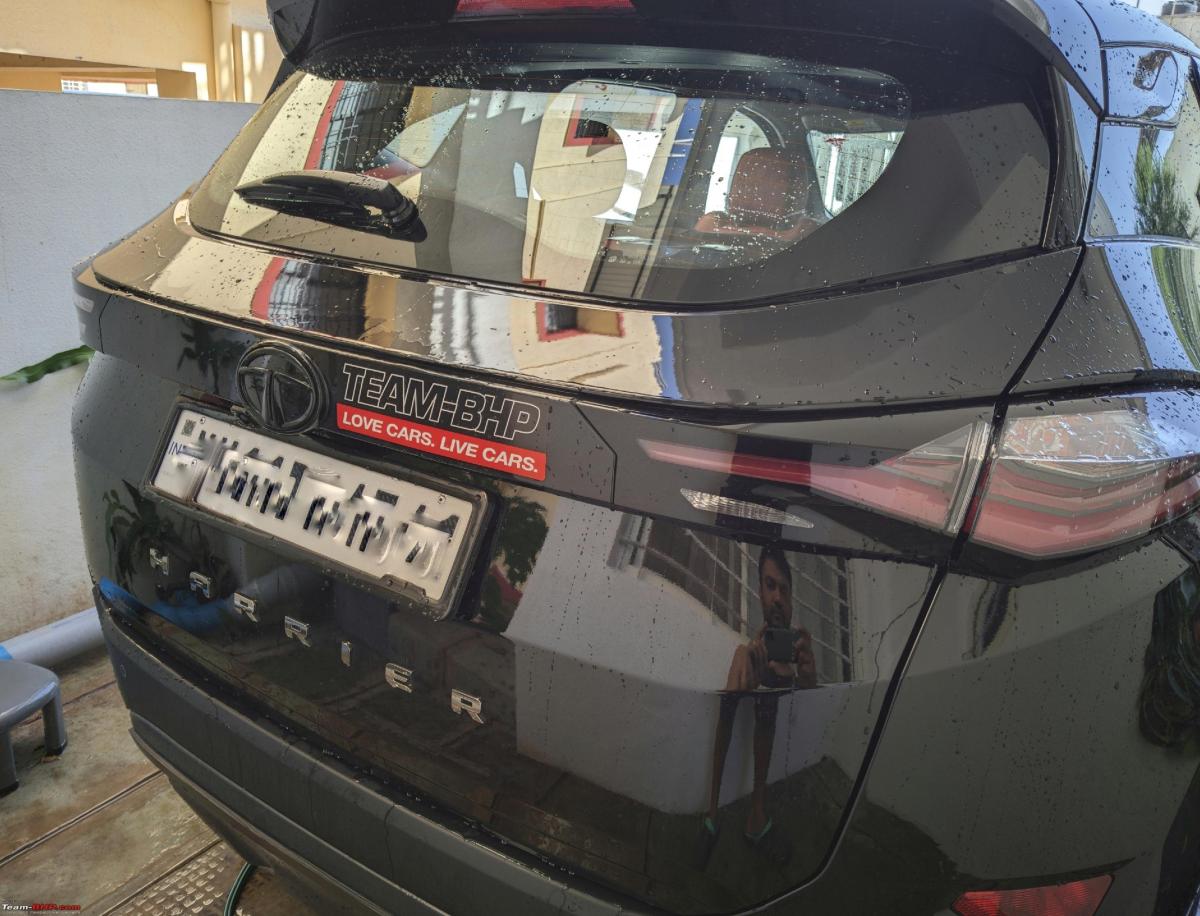 Check out BHPian comments for more insights and information.
Source: Read Full Article