My Thar is my daily driver, takes me to office daily, grocery shopping, mall crawler, weekend runs and long trips.
BHPian justwheels recently shared this with other enthusiasts.
How it all began:
I was born in Dehradun, a town known for it's schools and the large military establishment, amongst other accolades for the place. It used to be the gateway to the Himalayas (atleast till connectivity was not so good up to the hills). Why is this relevant? Well it is because staying in Dehradun meant every other vehicle I saw on the road was an army Gypsy, Jonga (old days) and the Mahindra Jeeps.
That was my stint with the off-roaders – Olive Green Jeeps and Gypsy. A ride in the Jeep was always special and it kindled the dream very early in life to own one someday. While the Jeeps slowly vanished from the Army contingent, fast forward to 2006, I got my second stint with the Mahindra.
This was at my first job at Bhilai Steel Plant and being in projects we had to travel to remote areas and hence we had 2 Jeeps at our disposal – one MM540 and one very old CJ3B, which had a 3 speed manual gearbox. The CJ3B was my ride, rattling to the core, had no power to push it through any steep ascent (thanks to the great maintenance done). But it was my ride and my first love.
While I do not have any pic of those iconic Jeeps, the feeling to drive the mechanical beauty is still fresh in my heart. It was special everytime I would push through the roads/no roads inside the plant. A 23 year old engineer driving a CJ3B was no common sight for many.
The rationale mind of a married man:
As life took many turns in future years, I moved jobs, moved cities, states and eventually the Jeep took a backseat. Jeeps turned from oldies to Commander, Major, Classic, Armada, Bolero and Thar, but somehow I lost the touch. Practicality of the Jazz with magic seats, dynamics of the Ford and frugality of the Maruti slowly crept into the rationale mind.
The first car had to be a Maruti.
With no offence intended to any of the owners, I had to be content with a Celerio VXI AMT as my first car. This was after I had to cancel 2nd gen Jazz booking as it was nowhere near to the love of the 1st gen Jazz, non- affordability of the Duster 110 AWD and Polo GT-TSI. The feeling of my first Car was to some extent clouded by the compromise.
But Celerio never disappointed and clocked 22k in first year, took me and my wife to so many places, including long journeys of 3000 kms round trips to central India. The pocket friendly Celerio brought many smiles to me and my wife and laid the road for our travel adventures.
How we travelled, the pic says it all: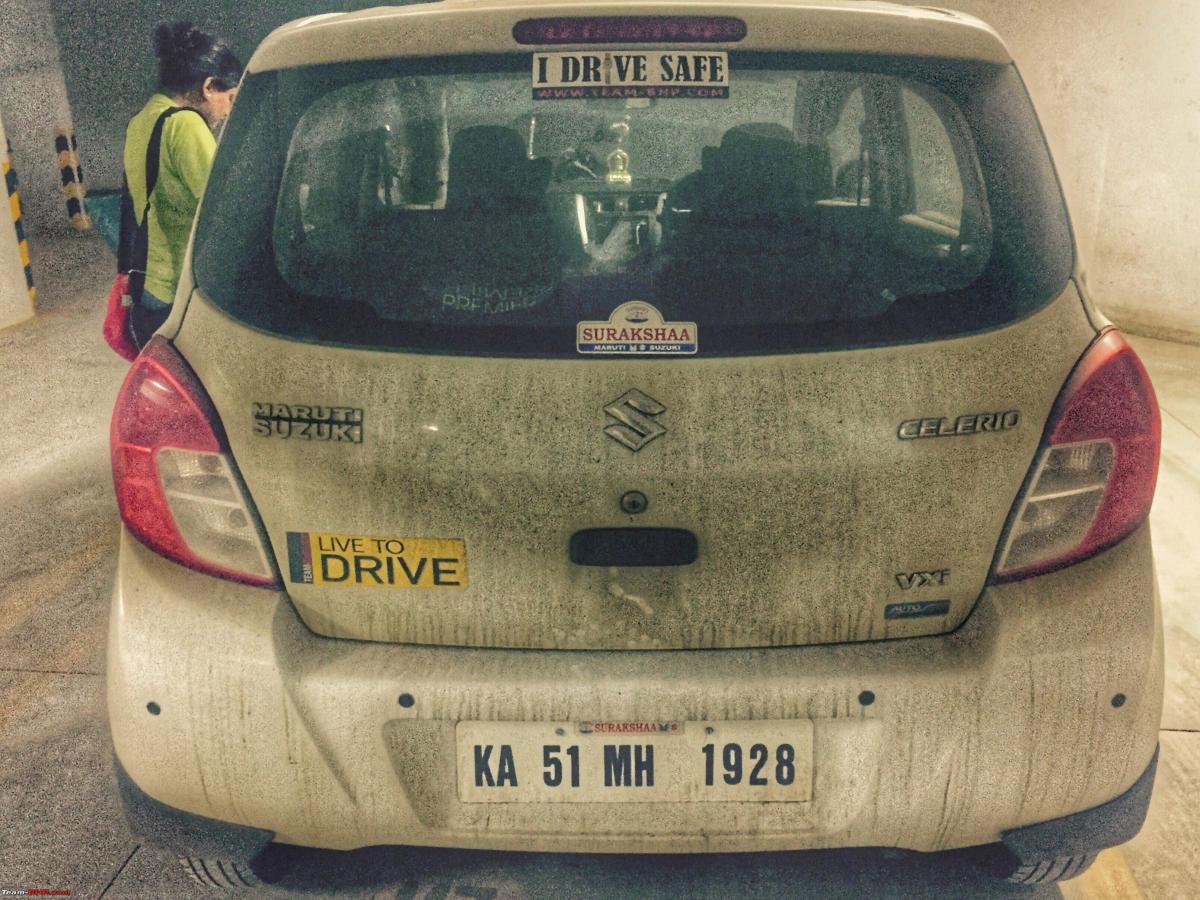 I tricked my wife to get a Ford.
While the Celerio was a great companion, I got bitten by the Ford story. This was the time of the Ecosport, and I desperately wanted the TDCI in my garage. But how do I convince my wife to let go of our Celerio which had clocked ~26k in less than 1.5 years. After lots of planning, I mustered the courage to have the below conversation:
Me: Dear, I was just thinking (her eyebrows already raised hearing the word thinking)…. For the 26k we have clocked and if we continue to clock 20k per year on the petrol car, it will cost us a lot.
Mrs: Come to the point!
Me: No No, I mean we should do our maths and see what is better for us
Mrs: And what does your maths say?
Me: with 20k or even more (as we love to drive), we will be better off with a diesel and I presented her with some concocted, exaggerated numbers to calculate the break even point
Mrs: Not convinced but she knew where this would go, she just nodded.
Without wasting time, I booked the Ecosport for a test drive. 2 days flat, we had a booking confirmed. ~30 days later, we had the Mars Red Ecosport Trend+ TDCI in our garage after bidding bye to our Celerio. And did it not bring even more smiles to our face than the Celerio. Smiles that made us cover 26k in the first year and ~22k in the 2nd year. The Martian (as I used to call it) took us from Bangalore to Dehradun, Bangalore to Kolkata and many trips with round trips of 3000 to 4000kms without breaking any sweat.
Ecosport took it all in it's stride. No road was unconquered: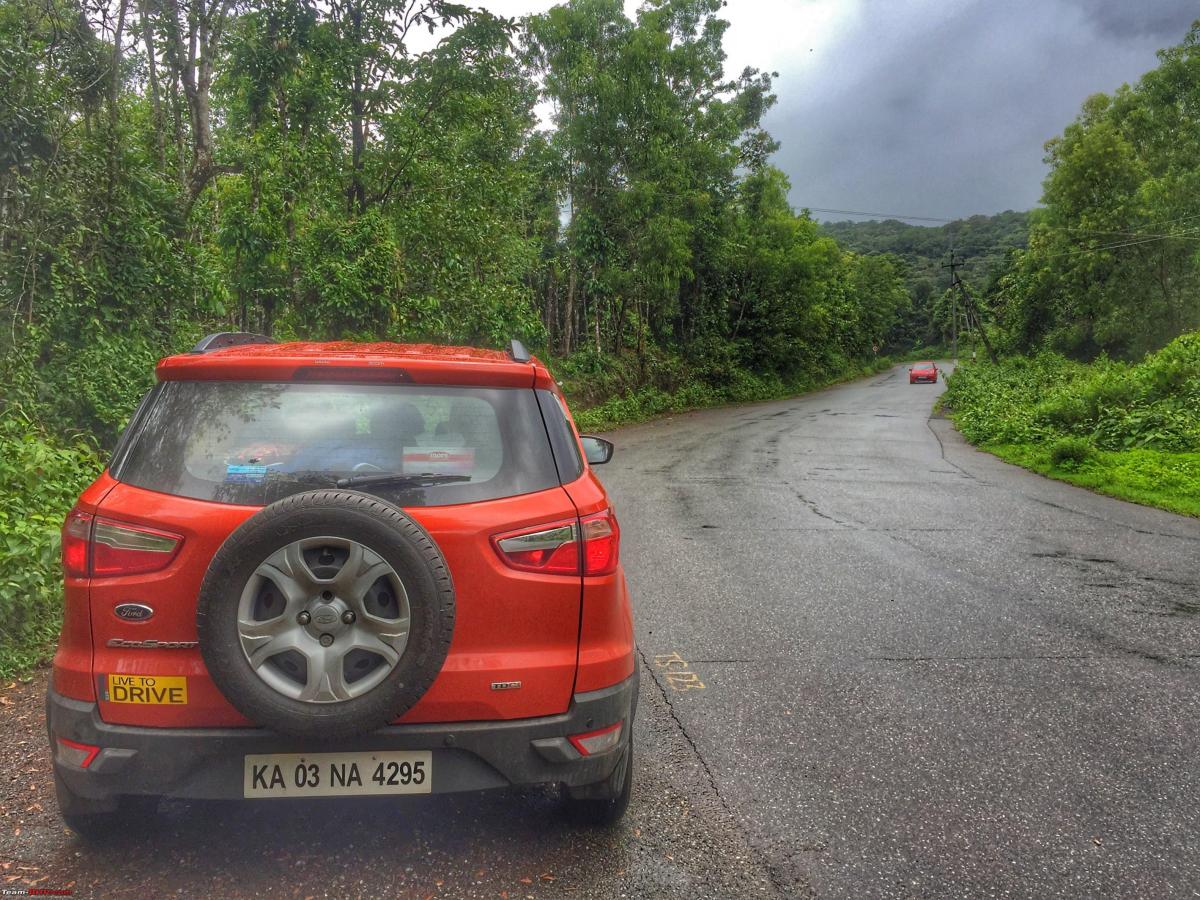 Beyond it's ability to crunch miles, it also kept us safe in the travels. A hit in Mysore from the rear says it all:
Circa 2020 – the strange times of COVID hit the world. Ecosport had completed 40k in 2 years and was all ready to cross the 50k mark but the travels halted and the Martian silently parked itself in the garage, waiting for the travel to begin. Next ~1 year saw only 8k kms covered and it slowly touched the 50k mark around March 2021. It saw 2 Covid waves, helped us move in safety and stood strong, but the end of this ownership was near.
Hope I haven't bored you all with the long prologue, but hope you do read below the story of 15th August 2020.
15th August 2020, the day it all started:
Most auto enthusiasts and TBHPians will remember this date. Apart from the usual Independence celebrations, there was one very critical event scheduled for this day. Mahindra was showcasing the All New Thar.
Reminiscing the old CJ3B days, I was glued to Youtube to check on the launch event when Mrs. pops into the room. The world was still adjusting to the Covid wave and the only news people were watching was tracking Covid numbers, while here I was glued on a Saturday morning to a Youtube video.
Mrs: What's the story now? (She knew it was something to do with cars)
Me: Naah, nothing, they are launching the new Thar.
Mrs: You mean those rural jeep thing
Me: Yes and No… Jeep yes, Rural, no more. This one is supposed to be modern.
Mrs: Ok, and?
Me: Mustering courage, and very candidly yet manipulatively, I told her the story of my love for Jeeps, the Dehradun stories, my escapades with the CJ3B etc. and this time I just said it. I want to own one (I was overflowing with emotions), and I know it makes no financial sense to let go of the Ecosport but this is heart over head.
Before Mrs. could react, I added my side of conditions too:
We get the Thar only if:
It's modern enough to own (not as industrial as previous generations), I am no sunroof or feature lover, but it had to be a modern rendering of a Jeep, not just a capable offroader built for abuse. It had to be my daily driver and primary vehicle afterall.
It's price – Should be around 13 lakhs exshowroom. Anything more, I will shut my eye.
This took her by surprise, I had been emotional, wanting yet practical all in one conversation. Seems even God could not resist and made Mrs yield.
Mrs: One life, live your dream, but the conditions said above are non-negotiable
Me: Aye Aye Captain!!! (with an uncanny smile)
Well the conversation might have ended positively, it still had to pass the litmus test of what Mahindra had done in all these years with this product. The youtube video started, and after briefs from Mr. Pawan Goenka and Mr. Veejay Nakra, the Thar's were unveiled from the satin covers. And man, did they not look beautiful. Frankly, it looked like a baby wrangler, and honestly I wasn't complaining a bit. Very wierdly, the look (or pic) that bowled me over was the one below (not the front, side , 3 quarter profile, but this one). Apologies as I only have the screen grab from the launch video on Youtube:
The feeling to have an open Jeep, in Red and drive through the mountain twisties was just phenomenal.
With all the features reviewed, condition 1 was met. But, the price reveal was supposed to be only on Oct 2nd, so the next 2 and half months were spent on the Internet. DIY's to make the boot more usable, ingress and egress videos, videos that talked about every small screw in the Thar. Oh man, could I not do a PhD on Thar (social media friendly)
Most eagerly awaited Oct 2nd:
The price is revealed. The top end was launched at 13.75 lakhs, while the Top end Convertible was 13.65 lakhs exshowroom. Condition 2 was price to be around 13 lakhs. I could be cheeky about this now.
Conditions met, All New Thar was a go. Mrs. gave a thumbs up too.
Bookings had been opened only for a few cities and was to be opened to 100 cities post 10th Oct (if I remember correctly). After all the exuberance, enthusiasm, I somehow hit a wave of procrastination. I was feeling jittery, don't know why. I was about to change my primary vehicle from a Ford Ecosport to a 3 door Thar. Which meant, miniscule boot, massive issues with ingress and egress of passengers, special worry about aged parents/in-laws (all 70+), spending ~17lakhs when the world was fighting a deadly virus. Was I being sane? Remembered what Mrs. had said on 15th Aug, One life, live it. I immediately booked the Red Thar in LX HT AT variant on the website and called up the nearest Mahindra Showroom (Sireesh Auto, Silk Board, Bengaluru) to get it confirmed. All this on 10th Oct 2020, last day when the bookings were to open to 100 more cities, making waiting times go crazy.
Why HT and not CT:
Practicality – Period. Being my primary driver, it had to serve many purposes. A grocery runner, office commuter, highway mile cruncher and parked beauty. Me and my wife debated a lot about the love of convertible vs the practicality of the Hard Top. The HT won the debate for it's safety and security, lesser hassles and better protection from the elements. The open top Thar that started all of this, had to give way to a more practical and sensible version.
Waiting period and Covid – two to tango:
]While I was surely regretting my procrastination for booking the Thar on 10th (eventual order booking by showroom was 12th Oct), it was a blessing in disguise as delays meant surfacing of more niggles and hence more proactiveness of Mahindra to solve the issues right from the factory. In the meantime I took the test ride, visited the showroom umpteen number of times to ogle on the Thar, did 100's of measurements of the boot to plan luggage for the travel. The customer promise date (CPD) kept on increasing from May 2022 to April 2022.
After pestering the SA more than probably his wife (pun intended), I finally got an update from SA, rather a call from him in April.
SA : Sir, congratulations, your Thar will be delivered by end of April
Me: in a faint voice – glad to hear that, how long can you keep it in the stockyard.
SA: All ok Sir?
Me: Me and wife are battling Covid and not in a good state currently. Will have to wait till we are recovered. Covid had hit us badly.
It was a precarious situation for us. We had the Thar available, but we were still fighting COVID. After 21 days of recuperating and finally able to go out, Government announced a lockdown. Post that when lockdowns were eased, Showrooms could only open for 2 hours in the morning. Argh… what a nightmare.
Finally, on 18 Jun 2021, I completed the PDI and took the delivery on 24 Jun 2021. The day had finally arrived, and I was absolutely ecstatic to lay my hands on the Red Rage, LX HT AT All New Thar. The dream that started ages back, rekindled after driving the CJ3B and one that had been dormant since many years had finally come true.
On 24 Jun, the red beast was standing like a new bride under the veils of the red satin 'dupatta' (scarf). Quite melodramatic I must say: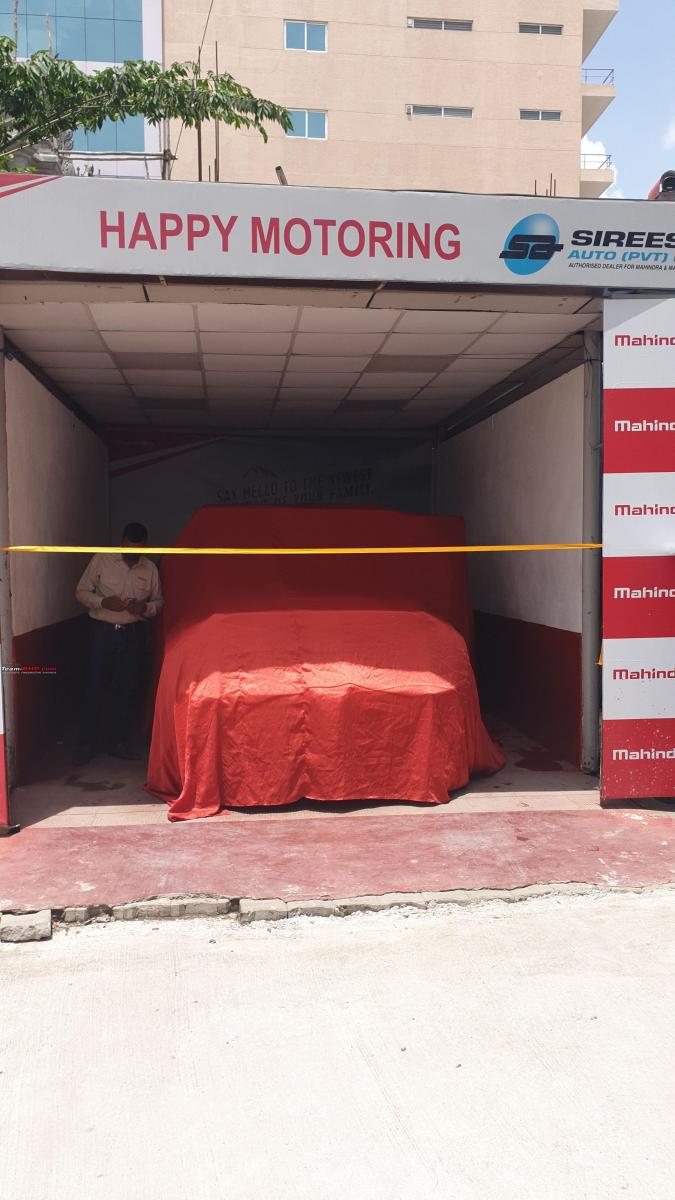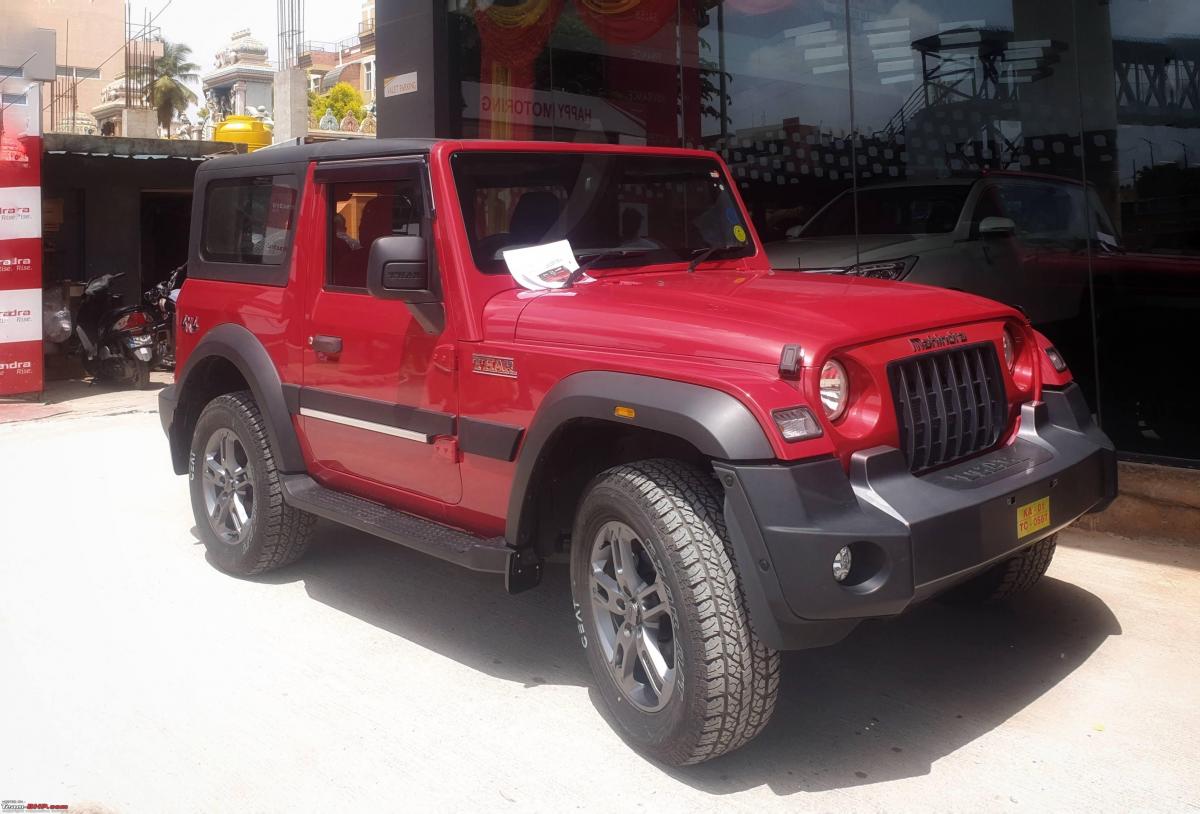 Hope you have enjoyed the long story of how I ended up with my red beast, the Thar. Subsequent posts will cover the escapades of my Thar.
Stay tuned for experiences on the Thar on the many journeys taken and experience so far:
Maiden voyage Bengaluru – Dehradun (5000kms trip)
Round Tripping: Bengaluru – Kolkata – Dehradun – Jaipur – Sagar – Bengaluru (6500kms trip)
Thar Bengaluru group – my gateway to Offroading
All Thar Spiti Trip in Dec 2022: Bengaluru – Kaza – Amritsar – Bengaluru (7500kms trip)
My red beast currently stands at more than 39000 kms on the odo in less than 2 years of ownership (no bragging rights here I know), and loads of memories. Look forward to sharing more of its escapades and the experiences on and offroad.
Till then, enjoy a few teaser pics of this 39k journey: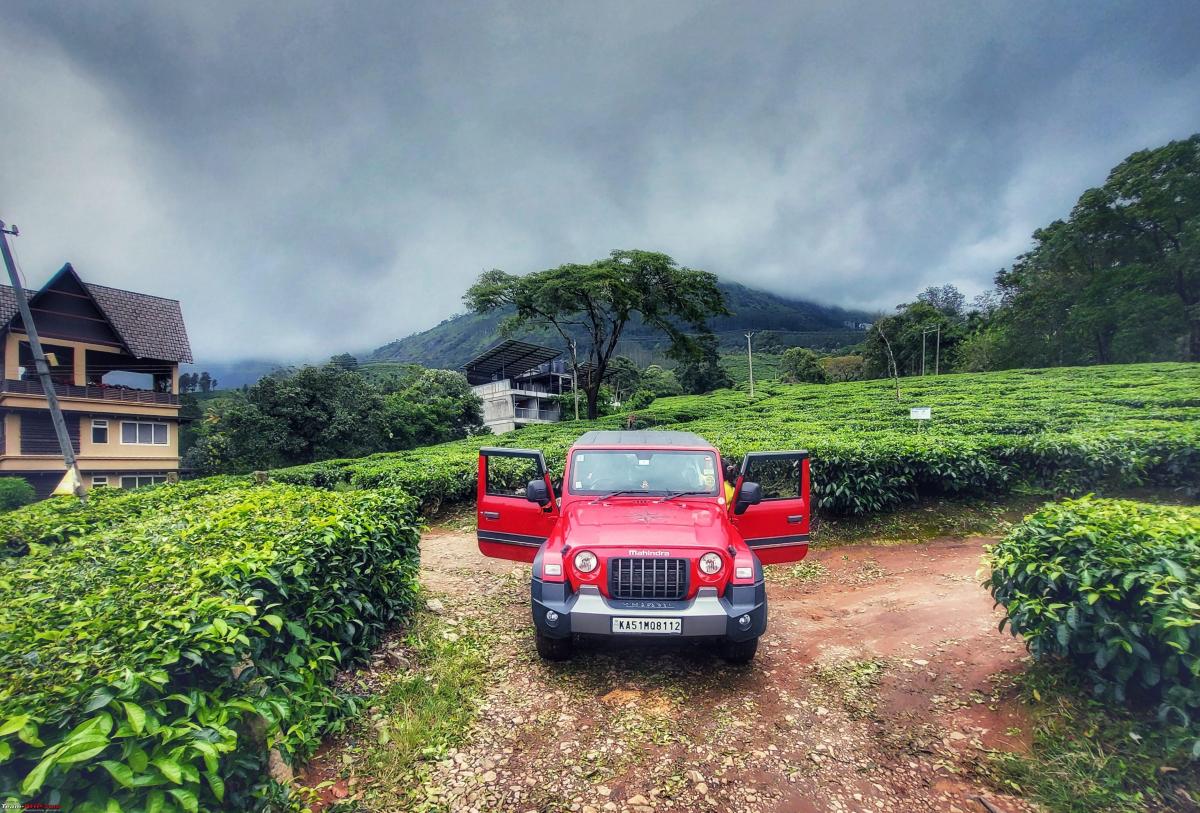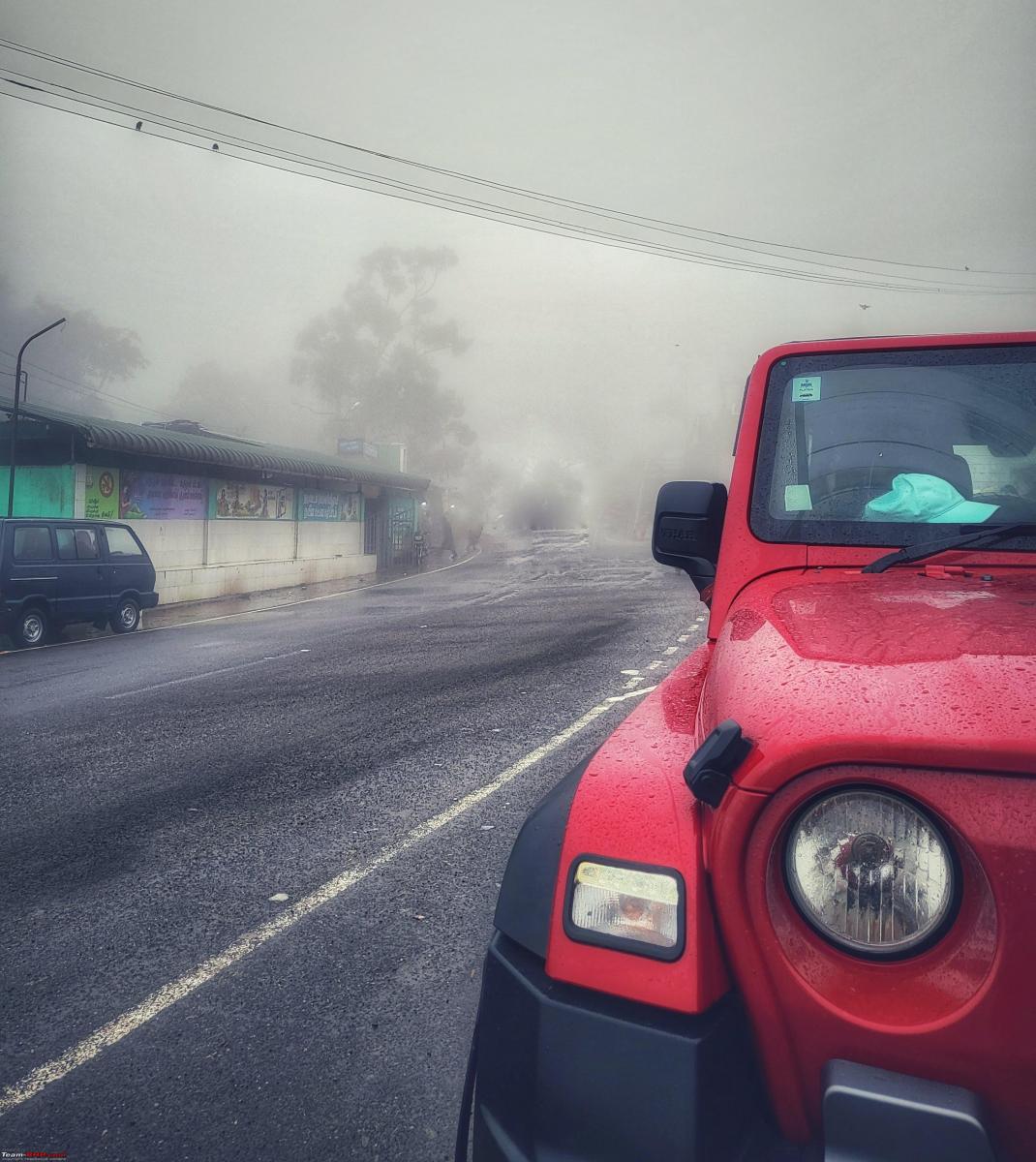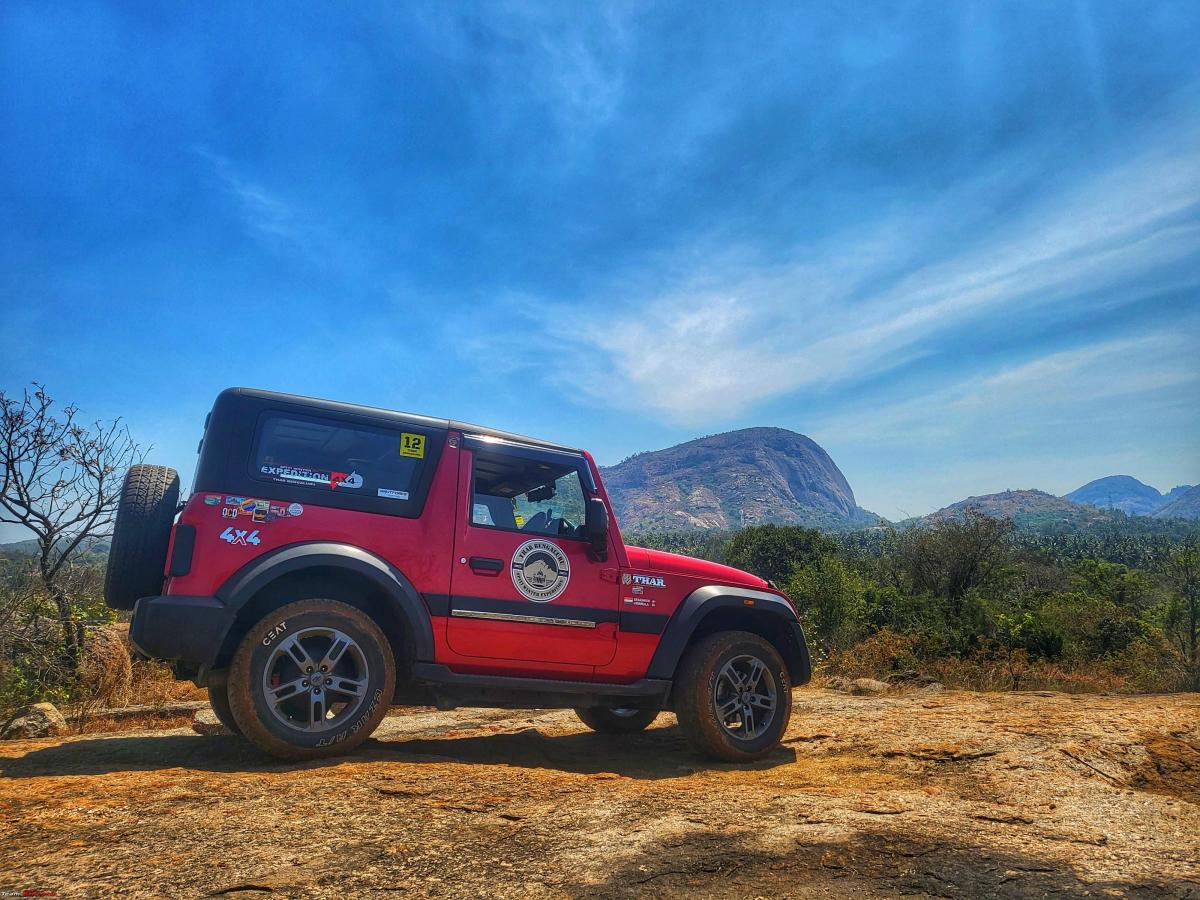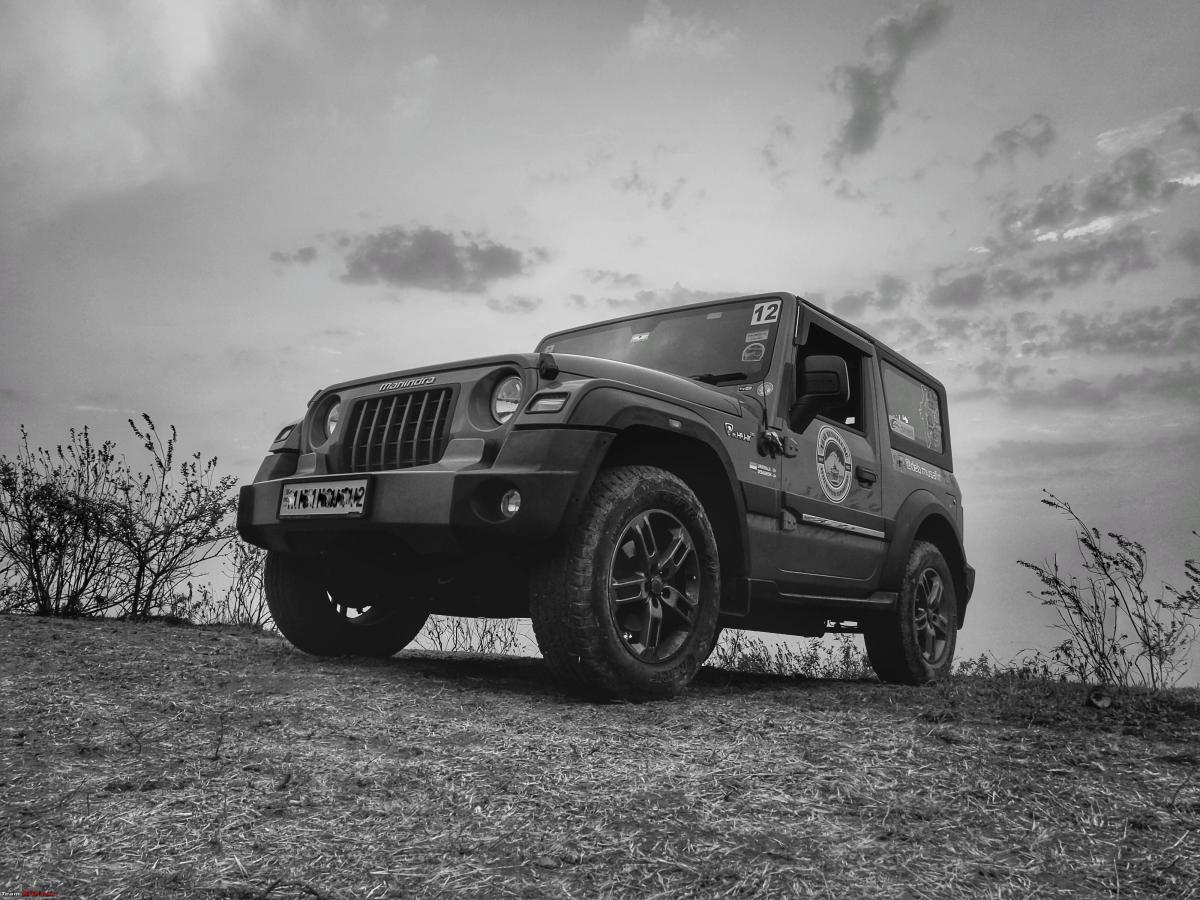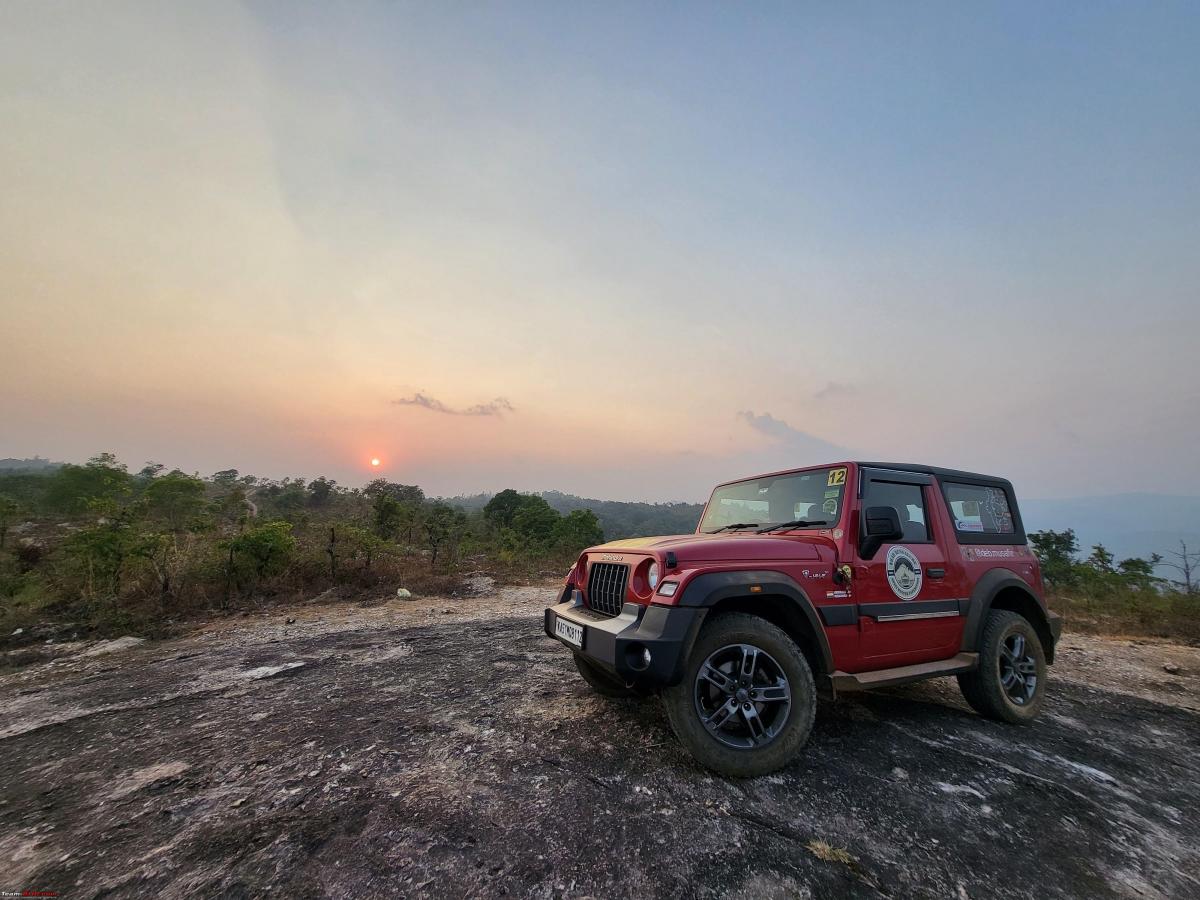 Continue reading on BHPian justwheels' Mahindra Thar diesel AT for BHPian comments, insights and more information.
Source: Read Full Article