Went to Spiti. Car performed well. On my way back, about 60 km from Jaipur, same issue. Multiple lights, dashboard warnings.
BHPian acquillew recently shared this with other enthusiasts.
A quick update on my ownership of the Compass 2017 Limited 4X4.
[67000 km Update]: In March this year, I was driving from Kanpur to Delhi due to a family emergency. I always keep my car in shape for a long drive and this trip was no less. Hardly 40 km from Kanpur, I saw all dashboard lights up and all check lights on. Stopped the car, and waited for 2 minutes. Started the car again, and the warnings went away except that the engine check light was on. I did not drive the car further and brought it back to Kanpur. Next morning, the car was fine (no engine check light) and I drove it back to Lucknow. Checked with my service advisor, and he said it might be a battery loose connection. Car drove well for 2-3000 km.
[69500 km Update]: Car goes for 75000 km service in Lucknow. Service advisor is professional, and takes good care of the car. The timing kit is changed as recommended. Car comes back home. A 1000 km later, I drive to Delhi with my brother. Just near Gurgaon, same errors, same warnings. Car stopped, but did not start in 2 minutes like last time. Took a good 10 minutes to start. Landmark Jeep was 4-5 minutes away (luckily) from where the breakdown happened. With the engine check light on, reached the workshop. Car was scanned, and the error was related to alternator. The SC did a physical check up of the alternator and said it is fine, no issues take the car to Lucknow and get it checked. The family emergency I spoke of earlier was still on, and I was in transit between Delhi and Lucknow frequently. I gave the car to my brother who drove it to Lucknow without any issues. Next day, at the service center, I was informed that they would need to change the alternator. Car was in warranty and it was replaced within 8 days. I am from Lucknow but work in Ahmedabad. I drove the car to Ahmedabad from Lucknow and no issues at all.
[75680 km Update]: Went to Spiti. Car performed well. On my way back, about 60 km from Jaipur, same issue. Multiple lights, dashboard warnings. Called RSA, car was picked up in no time. I was provided a cab to reach the service center in Jaipur. Car was scanned. I was not shown the exact error but was informed that the car stopped due to a sudden bad patch of road (like the car jumped in a large pothole). I was on the Delhi Jaipur highway near Jaipur which hardly has any such patch. I argued. Was told they will check the car thoroughly and let me know. 2 days later, I was told it appears to be an electrical issue but they cant figure out the exact cause. They said they might need to change the entire wiring and I told them it is still in warranty. A day later, I was asked to take the car back since they could not identify the root cause. The car was running fine after clearing the DTC and the error did not occur again.
After the incident, I got the car to Ahmedabad via transport (my family did not want me to drive it with unknown issues). The car is now in Ahmedabad. I called Jeep customer care and they did arrange a call with the service center. I have been told, that since the DTC has been cleared, they cannot diagnose the car any further. TILL it happens again. So here are my few cents:
The Jeep Compass is a beautiful car.
It is an excellent handler, excellent road manners and excellent ride quality.
You can take it pretty much anywhere and it will not disappoint (until it breaks down)
My car never rattled.
It is NOT a reliable car. Can break down on you and leave you the mercy of untrained service professionals.
Stay away from this car (my experience/opinion).
Happy Driving!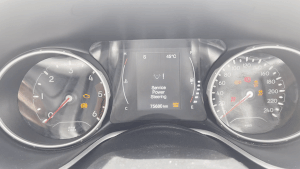 Check out BHPian comments for more insights and information.
Source: Read Full Article