Order books for the updated Skoda Enyaq open on 31 October, with prices starting from £40,585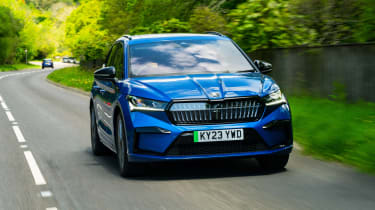 The Skoda Enyaq is already one of our favourite electric SUVs, but it's about to get a little bit better thanks to a series of upgrades for the entire Enyaq line-up, including more power, faster charging speeds, extra standard kit and a few extra miles of range. 
That said, Skoda hasn't been particularly generous with updates for the entry-level Enyaq 60, which gets a mere three-mile range boost courtesy of some battery and energy management software improvements for its family EV. That means the base rear-drive model can now cover 249 miles on a single charge of its 58kWh battery, while its one electric motor still produces 177bhp. 
The mid-range Enyaq 80 has received much more significant boosts in stats, enough in fact that's been renamed as the Enyaq 85. It still features a 77kWh battery, but the new Enyaq 85 boasts an official range of up to 351 miles and 282bhp on tap – 12 miles and 81bhp more than its predecessor. 0-62mph now takes 6.7 seconds, which is nearly two seconds quicker than the Enyaq 80.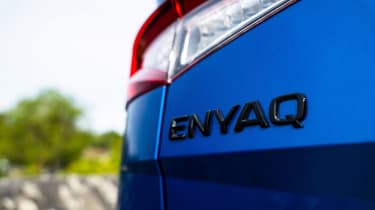 The all-wheel drive Enyaq 80x has similarly been replaced by the Enyaq 85x, with its range up by 11 miles to 328 miles, and the total power output of its dual-motor setup also increased to 282bhp. The 85x's 6.6-second 0-62mph time is marginally quicker than the 80x's, but top speed has been raised from 99mph to 112mph (the same goes for the Enyaq 85).
Skoda has also beefed up the Enyaq vRS by adding an extra 40bhp into the mix, bringing the combined power output for its two electric motors to 335bhp. The 0-62mph for the Enyaq vRS has also been cut by a full second to 5.5 seconds, making it the fastest accelerating production Skoda ever made.
The dual-motor 85x and vRS also benefit from a new peak charging speed of 175kW, meaning it should take just 28 minutes to fill up the 77kWh battery in both models from 10 to 80 per cent capacity. 
In addition to improvements under the metal, a number of the menus and screens in all but the base Enyaq have been redesigned to be easier to use and display information more clearly. Among them are graphics for navigation and controls for the climate, plus the digital driver's display and optional head-up display feature new graphics and animations to make them more intuitive and easier to read on the move.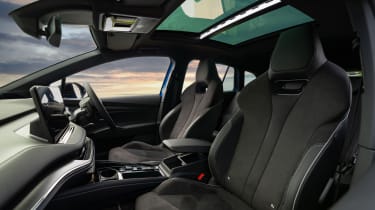 For 2024, Skoda has also added driver attention alert, speed assist and traffic sign recognition to the base Enyaq 60's kit list, while the updated range-topping vRS gets rear window blinds, electronic child locks, rear USB-C charging ports, rear side airbags and tow bar prep.
Standard kit across the Enyaq range now includes keyless entry and start, adaptive cruise control, full LED matrix headlights, a powered tailgate with hands-free opening function, heated front seats and steering wheel, plus an electric driver's seat with memory function.  
As well as the extra features, Skoda has replaced the nameless base specification offered on rear-drive cars with the new Enyaq 60 Edition and Enyaq 85 Edition models, which start from £40,585 and £44,540, respectively – £1,615 more than the previous entry models. However the all-wheel drive Enyaq 85x, which is still only available in SportLine Plus trim, is now priced from £48,605 – £2,200 less than before.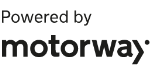 The Skoda Enyaq faces an increasing number of rivals. These are the best electric SUVs to buy now…
Source: Read Full Article