My ideal bike would be a Himalayan, with an engine as good and simple and refined and characterful as the J series engine.
BHPian KedarB recently shared this with other enthusiasts.
After scouring through all of YouTube and the internet for content on my eventual bike purchase and harassing my family and friends into umpteen discussions on "which bike and why", I am turning to my brothers and sisters on Team-BHP for their opinions. If 40 is considered the middle ages, then I am still a few years away from that. However, whatever I buy now, I would want to hold on to it for the next 15 years. So, this bike is going to take me through my middle ages and hopefully ride out the apocalypse that IC-engined machines face in this and the next decade. I had a similar thought process when I changed my car 4 years ago when I moved from an Ertiga to an Innova Crysta Diesel. Apart from all the disruptions happening in the automotive world, this thought process also stems from my not wanting to spend my money on any big-ticket purchases in my 40s. I want to spend my time and money on experiences, not on acquiring material things in an endless cycle of upgrades.
That being said, let me talk about two things before going to my shortlisted options:
My background in motorcycling:
Just to break the monotony, check out some snaps of my bike on the many scenic locations around Pune: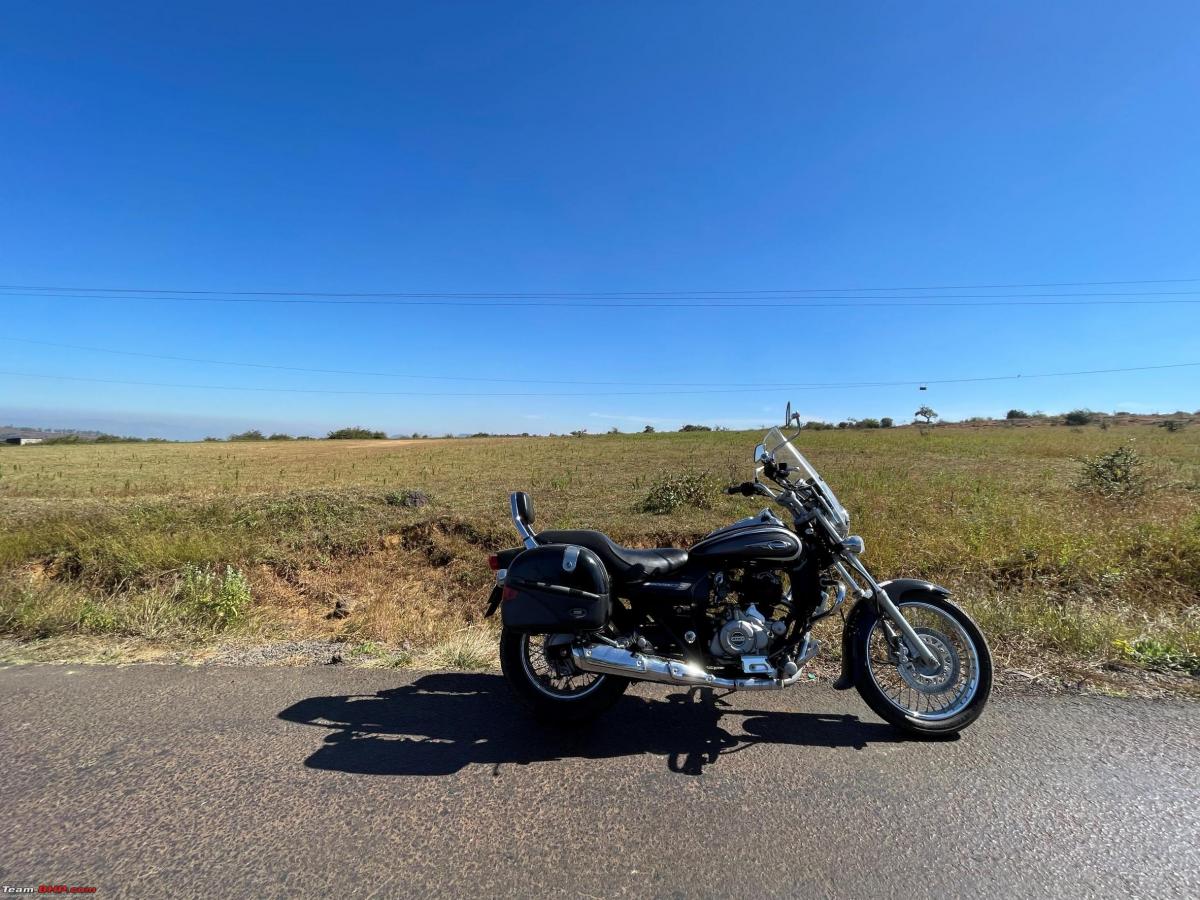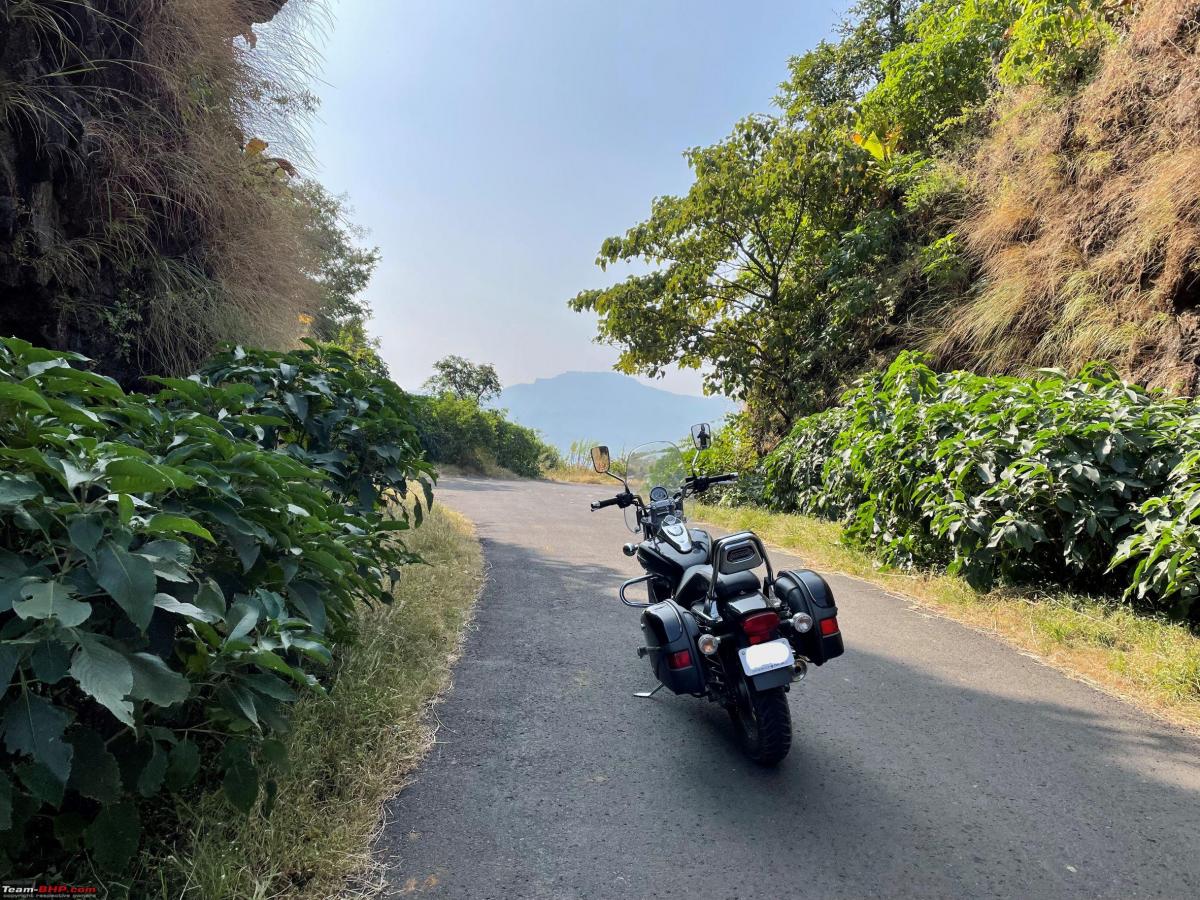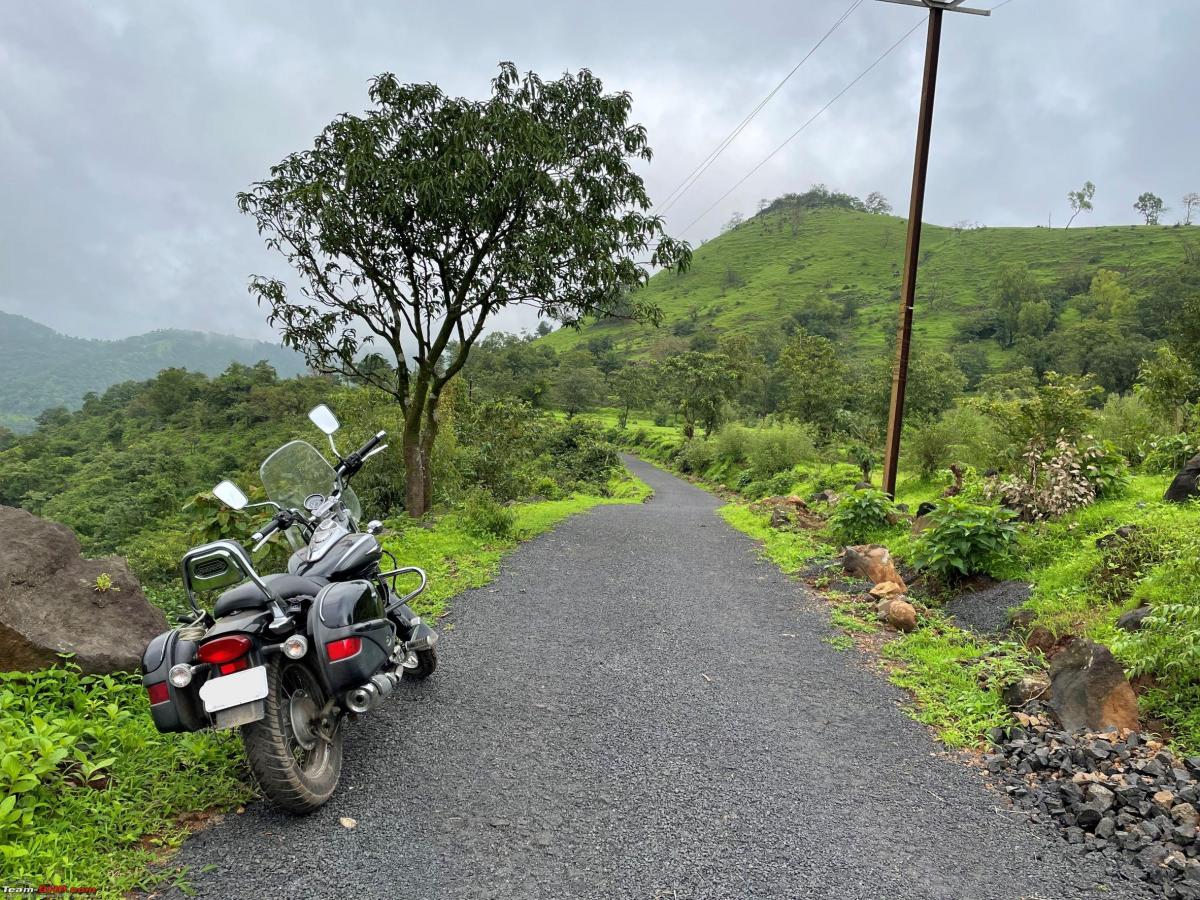 With friends
In hindsight – I never felt safe to ride three up in Pune's chaotic traffic so we never really did this. As you see, I installed the STUDDS pannier boxes and my wife found it very difficult to get on the rear seat with these so even 2 up riding has very rarely happened. COVID wiped out 2.5 years in between. So, the bike was only used for weekend leisure rides pre-covid and few office commutes, whatever happens in the hybrid working scheme, post-COVID.
Issues I have with my current motorcycle
[You can skip this part and jump straight to what I am looking for from the new bike (next post) ]
Since 2016, I have evolved as a motorcyclist over the experience I got riding the avenger in the city and on popular routes in and around Pune (of which, there are plenty, with a wide variety of surfaces). The core requirement is still the same – touring. But the nuances of it have changed. Some of them are partly because of the issues I have with my current ride so let me start with that.
The cruiser body style and the rider's weight distribution – because of the rider triangle in avenger, the rider's entire weight falls on the lower back and the tailbone. The feet forward position does not allow the rider to offload some of this weight off of the ass while going over speed-breakers or bad roads. The rear suspension is also mounted right below the tailbone and has lesser travel range due to the lower overall height of the bike and one really feels the impact from bigger, sharper potholes while riding even at moderate speeds. This really impacts how long I can comfortably ride this bike. Of all the reviews I read/saw before I got the avenger, nobody highlighted this aspect, and it was a surprise discovery for me, and this is the biggest issue I have with it. The long wheelbase-raked steering angle, ape hanger handlebars of the cruise model and the feet forward sitting position make it cumbersome for me to ride this bike in the city and in slow-moving traffic.
Suspension setup – this one is a mixed bag. In order to make the slow-speed ride experience better on bad/broken roads, I have the rear suspension on its softest preload setting. This improves the slow-speed ride to some extent, but you still feel a lot of bumps due to how you sit on it. On the other hand, this setting results in a floaty, wallow ride on faster and long sweeping turns on a highway, especially if the road surface is undulating (which in most cases it is).
Soft seats – the rider seat is quite soft. While it feels great on short rides in my neighbourhood, it results in a numb posterior within an hour of riding the bike, requiring frequent stops. The weight distribution again exacerbates this. I have recently started using the air cushion seats and this has made a huge difference.
Nature of the engine – the 220 cruise's engine was borrowed from pulsar 220F, and I do not find this engine "cruiser-ish". The low-end torque is below average, and one has to be in the right gear or else the bike starts knocking.
Some minor issues:
Has only one trip meter in a digital unit!
The chrome portion on the fuel tank reflects badly in the rider's eyes, specifically between 11 AM to 12 PM
The front windscreen vibrates at higher speeds
The rear tire size and spoke wheels mean you cannot fill the air on some of the pumps. Wherever there is a metal rod near the nozzle, the attendant cannot correctly attach it to the tire valve due to an incorrect angle.
Has tube type of tires
Gives me cold start issues even if it's ridden on a regular basis
It might seem like I hate my bike but that is not the case. It is very enjoyable to ride this on good highways and the bike is very stable at 80 – 90 speeds. Vibrations are within acceptable limits at these speeds as well and I have had 40+ mileage on this irrespective of my riding style. However, I have realized that the issues I have with my bike are because of the style of this bike, not the bike itself. I did get to experience this type of bike, and for that, I do not regret my decision.
Now coming to what I am looking for in a new bike?
Good to have:
My intended usage pattern, in the order of preference:
< 300 KM one-day rides or overnight rides on weekends, probably 3-4 times a quarter
7 long rides to – The Leh-Ladakh circuit, Spiti-Zanskar circuit, HP, UT, NE, RJ+GJ, and Kanyakumari over its lifetime, probably in the first 10 years of its life with me. These are all part of my bucket list and I'd really like to believe I get to do this in the next 10 years. When that happens, I want this bike to be ready for this.
1 – 2 times per week office commute in Pune traffic and a couple more errand/grocery shopping trips to core areas.
While this usage pattern and its priority order is what I aspire to do. I also have the Innova Crysta which we bought for road-tripping. There is only so much one can do on weekends. And life does find a way to put a spanner in the works. So, I am aware that the order of this usage pattern could change. But I am going to keep a positive outlook towards my abilities to execute all of them, sooner or later.
Now coming down to the options I have shortlisted, I feel fit the criteria listed above. I can divide these in two broad categories:
Let me start by eliminating a few options from the above list:
KTM 250 Adventure: This is technologically far superior to other RE options and is also much quicker. The digital dash has plenty of information, the bike can cruise above 100 easily, is lightweight too. So why the elimination? – it is too hyper. Let me elaborate on this. The 250 duke engine is an over-the-square, high-revving, high-compression engine. Owners complain of a lack of low-end torque below 4K RPM. The rider needs to work hard to extract all that performance (which can be rewarding to someone who is looking for that). However, I am looking for a slightly torquey and relaxed cruising nature in my next bike and this goes against KTM USPs. While I like the modern looks and technologies on offer, for this one reason, this bike is out. The seat height also intimidates me a little bit (I am 172 CM tall to be precise).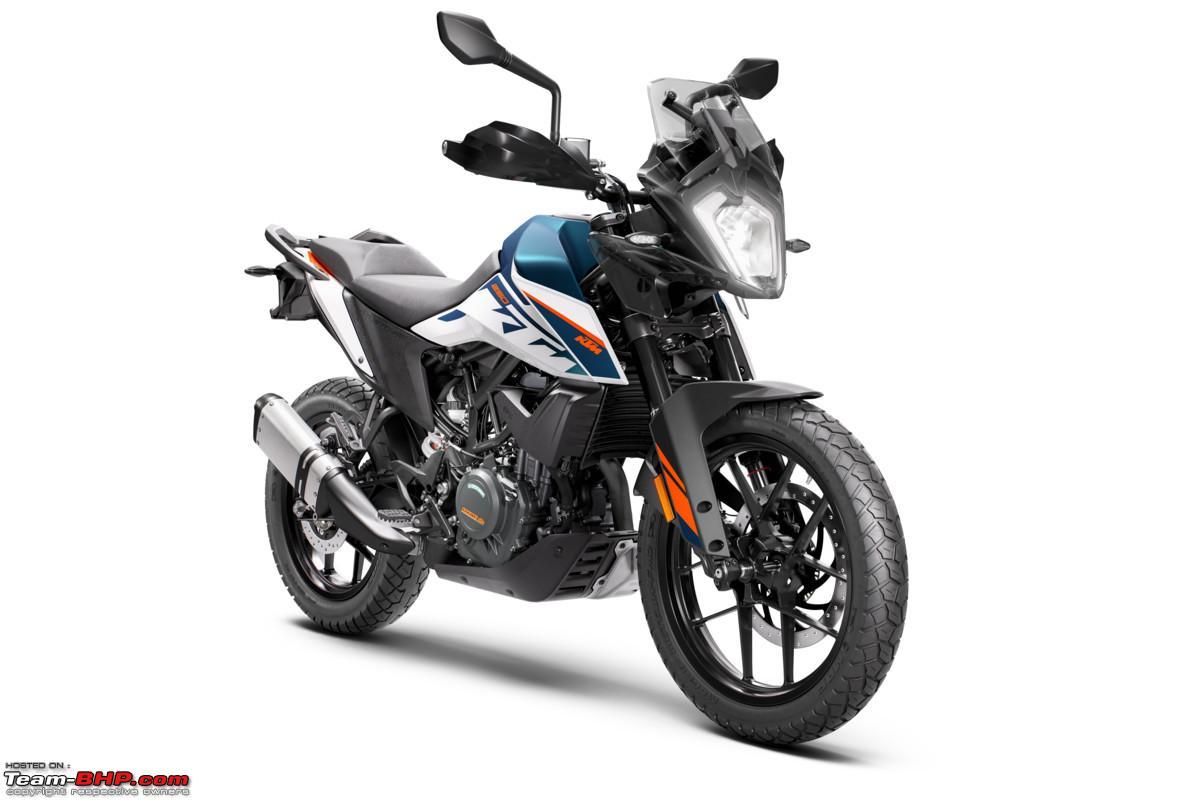 Hero X-Pulse 200 4V: This was one of the top contenders in my mind and the practical and VFM nature of the bike appeals to the practical middle-class person in me. However, the experience it offers through its 200CC engine is very similar to what I already have with my current bike. So, the only thing I would be upgrading is the cruiser rider triangle to an ADV-based upright riding position and plush suspension. I admit that is the biggest issue I have with my current bike. But since I will be taking a depreciation hit, I am looking for something more. I have also evolved since the time when I was looking for Impulse and X-Pulse only does a +1 on that. People in my circles are not satisfied with Hero's service, that too in a city like Pune. I also suspect that I will outgrow or get bored of this bike rather quickly. And its biggest USP, the off-roading and trail riding is something I will never use. For this reason, this bike is out. (Though, I have to admit it keeps coming back to haunt me at night)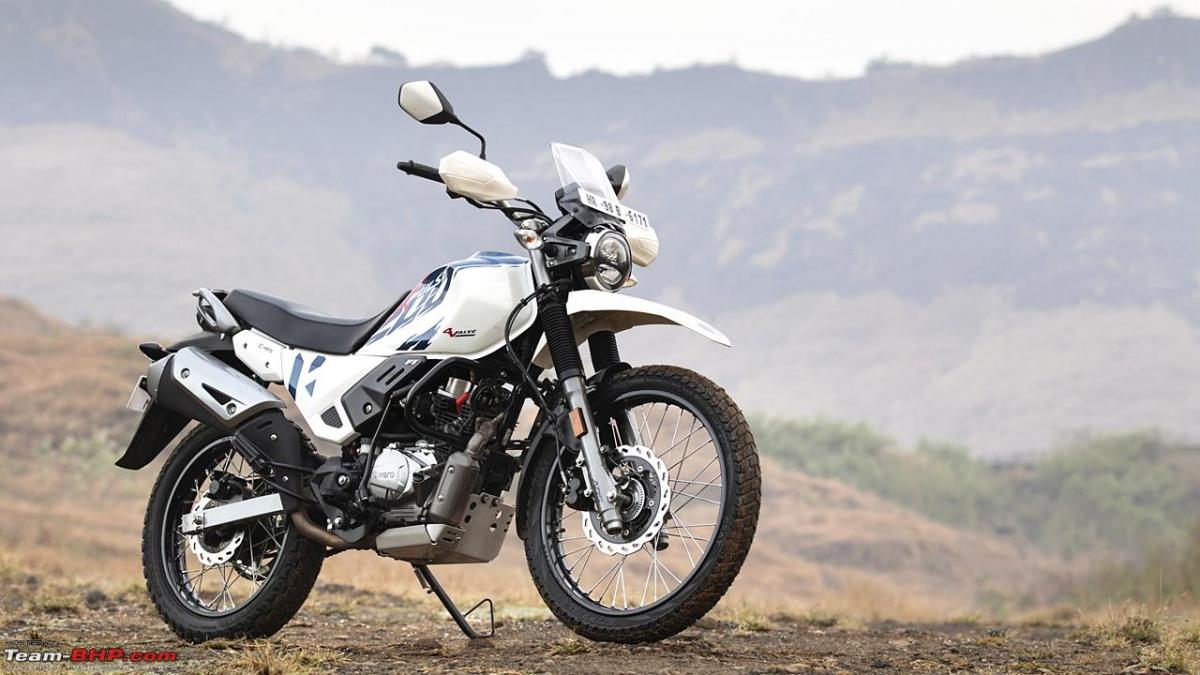 Pic credit – Bikewale
RE Himalayan: The bike is almost as old as my ownership period of the Avenger, it has had multiple periodic upgrades, each being described as a significant improvement over the earlier model. Yet, it is still improving. Makes you think how bad it was to start with. I had a short test ride on this in a small lane behind the RE showroom and found it a little cumbersome to manoeuvre. Riders are still reporting issues with its cone set and the bike seems to require constant upkeep. Also, the Himalayan, as a platform, is older than the 650 twins and much more so than the superb 350 J series. Its end-of-life is very near, and it could get discontinued after the 450 LC platform launches. Even on the showroom floor, the quality of 350 J series bikes feels noticeably better than the Himalayan. Found its engine unrefined and gearbox clunky, compared to the J Series bikes. And similar to X-Pulse, its biggest USP of off-roading is something I will never use. For the lack of confidence in its longevity and the lower (REs of yore) quality, this bike is out.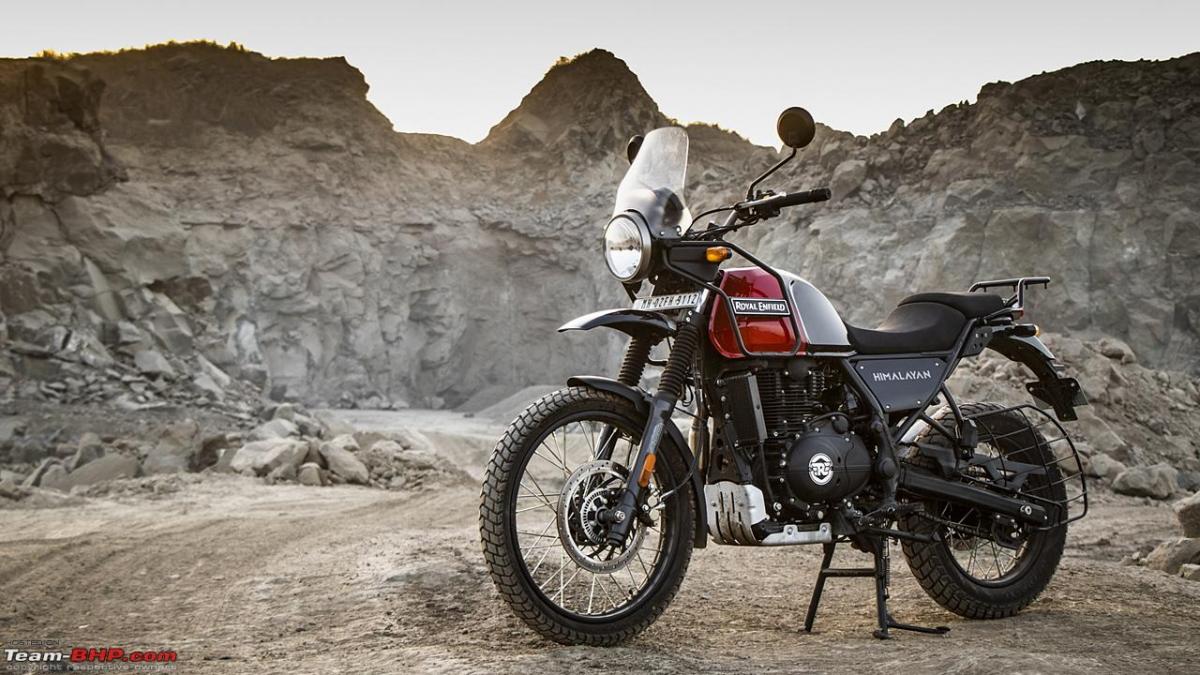 Pic credit – Bikewale
Honda CB 350: Had a very short test ride and found the bike to be very refined and well-built. It is very similar to the classic 350 reborn, yet does a plus one on every little aspect – 1 BHP more, 2 NM more torque at 1K less RPM, slightly more refined, slightly higher cruising speed, slightly lower weight, slightly more info in the digital readout, lighter clutch, slipper clutch, traction control. Also comes with the promise of Honda's quality and reliability. The Honda and the Toyota will make the perfect JAP garage to ride out the IC apocalypse. Why is it part of the elimination list then? I think it's too clinical and lacks soul. That's a very cliched statement but I don't know how else to describe it. Since Classic and CB are so similar, I am comparing these two with each other, and here, the classic just feels more special to ride and to look at. And all those +1s that Honda pulls on the classic are not significant enough to ignore this point. There are also other idiosyncrasies with it – the gearing is unusually tall. I think Honda did it to make it more fuel efficient and provide higher comfortable cruising speeds. Within city limits, it's practically a 4-speed bike like my splendour. The service centre is also far away from my home and the options are limited (Only 2 in a city like Pune, and the 2nd one is in a different RTO region even though it's largely identified as Pune). So, if I pick the Retro classics category, then I would prefer the classic 350 so very slightly over the CB for my kind of usage. The classic also has another set of advantages which I will come to in a bit. For this small and cliched reason, the CB is out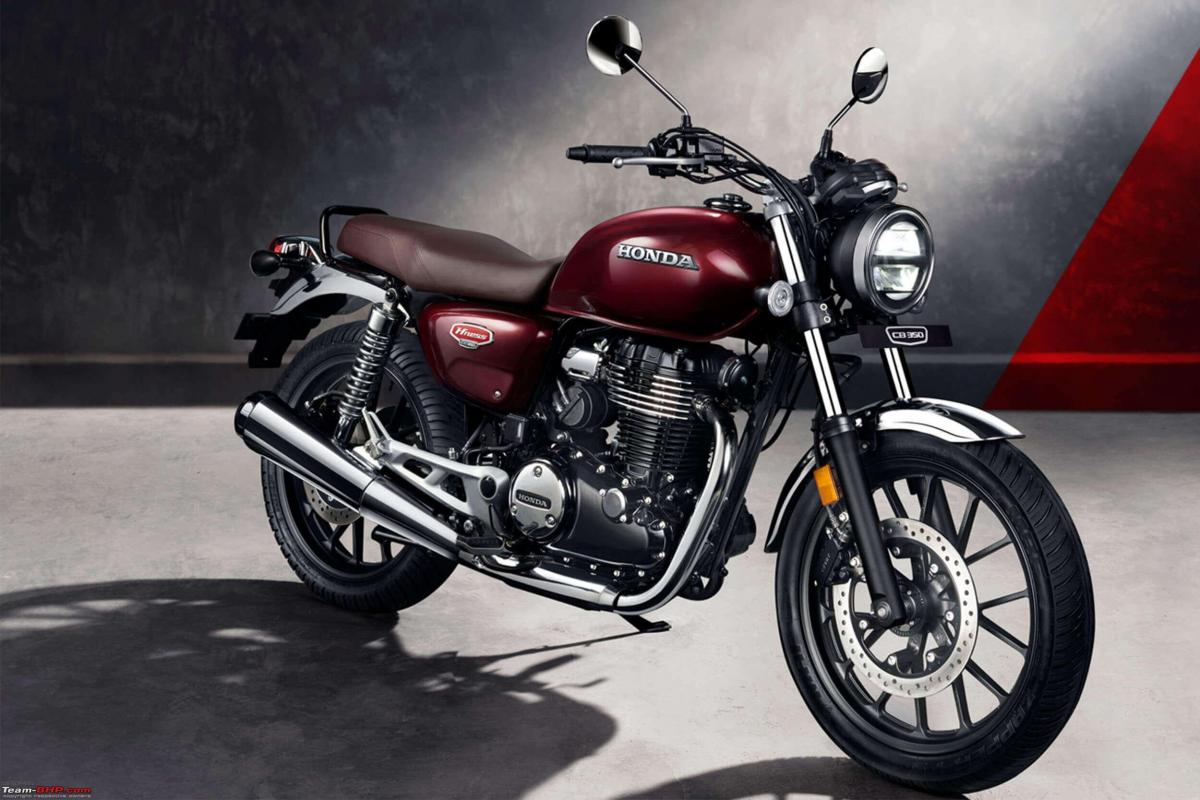 Other notable mentions, that did not make the shortlist but were briefly considered.
Royal Enfield Meteor 350: The choice between the Meteor and its sibling, the classic, was very easy. The cruiser rider triangle was the deal breaker here. Though, I have to admit that the riding position is not as bad as the Avenger, and it does look good! especially in this matt green colour!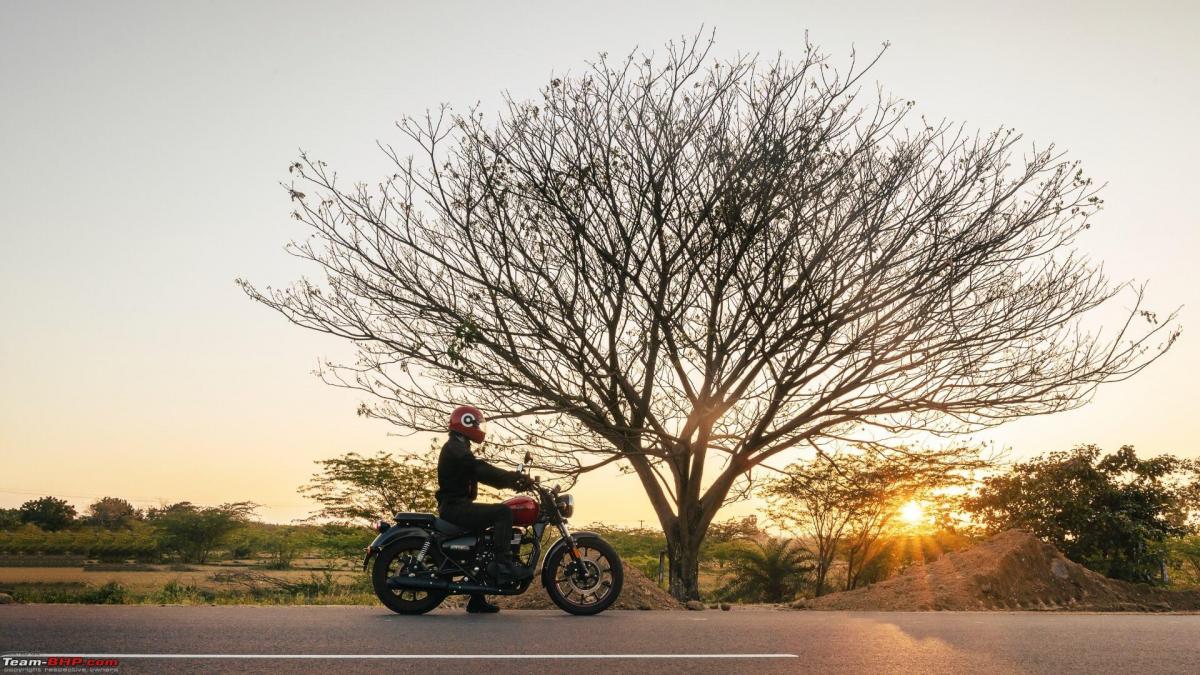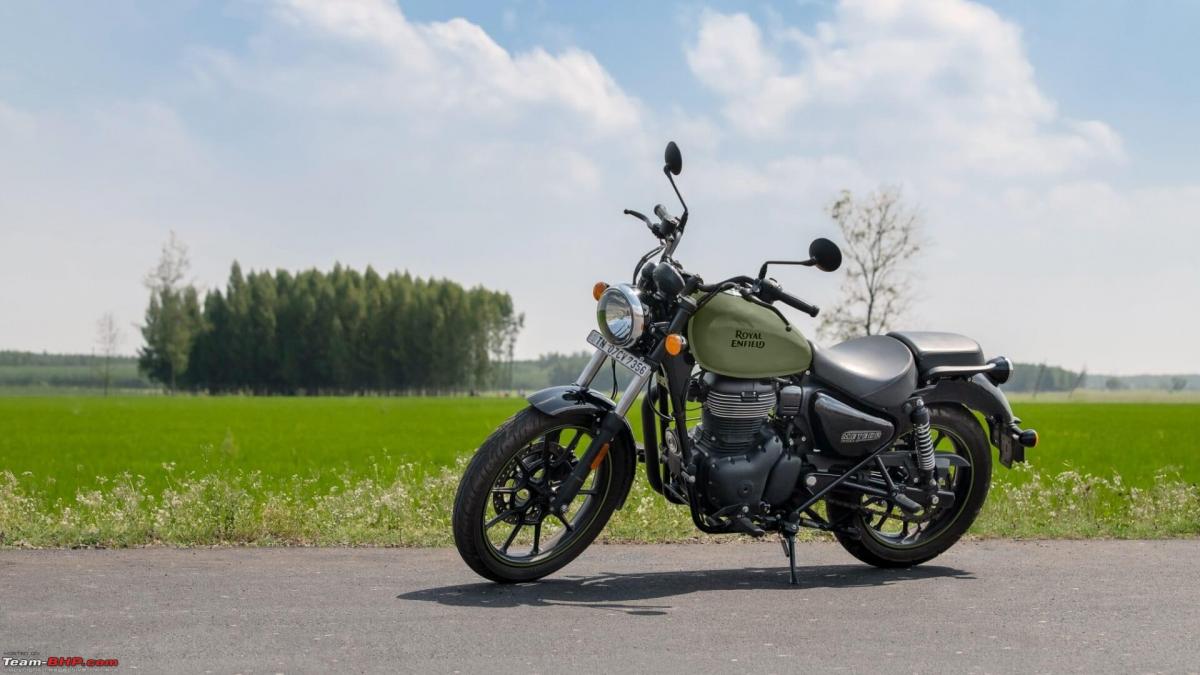 Suzuki V-Strom 250 SX: This gave me a DeJa'Vu (very strong Bajaj AS 200 vibes), given how it was derived from its street naked sibling the Gixxer 250. Like Bajaj did at that time, Suzuki appears to have carried the Gixxer 250s chassis, engine and suspension as is. Reviews talked about its buzzy nature above 6K RPM and DBhpial neil.jericho's vibration issue-related updates (Vibration issues with Suzuki Gixxer SF 250) meant that I preferred the KTM 250 ADV over the V-Strom SX. I also found it difficult to get a test ride of this bike, so it has never made it to the shortlist.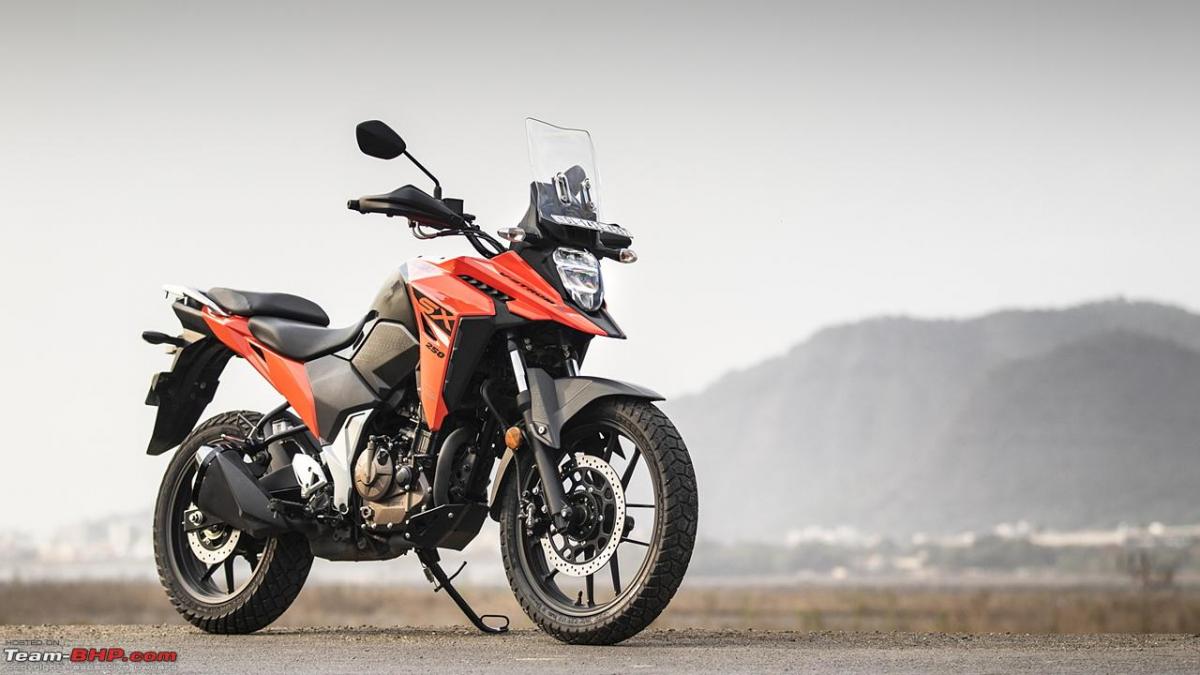 Pic credit – Bikewale
Continue reading BHPian KedarB's motorcycle search for more insights and information.
Source: Read Full Article