Martin Brundle does not subscribe to the theory that Max Verstappen is becoming something of a certainty to clinch the World Championship this season.
Verstappen holds a 19-point advantage with four races remaining having won the last two – and is odds-on favourite to make it three victories on the spin when the F1 roadshow moves on to Brazil.
But with 25 points, plus one for fastest lap, available at each grand prix, plus three more at Interlagos in the final sprint qualifying event of the campaign, there is still ample opportunity for Lewis Hamilton to overturn his deficit and secure a record-breaking eighth title.
Sky F1 broadcaster Brundle has pointed to how quickly things have already changed previously this year just when Verstappen had appeared to be well in command of his own destiny.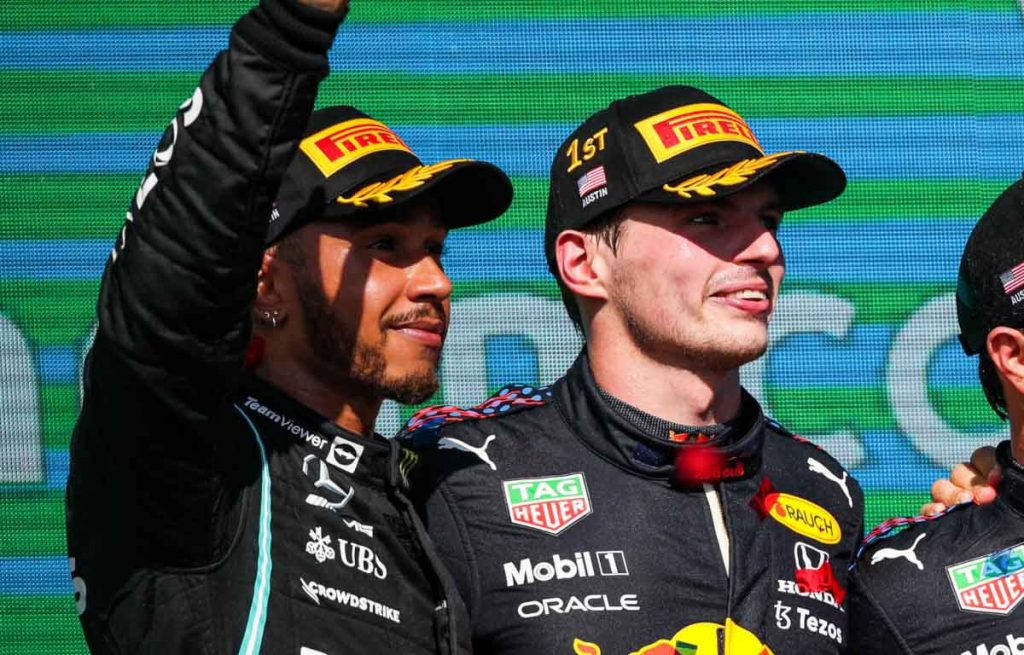 "Verstappen took his ninth victory of the season in Mexico by way of a largely untroubled 71 laps to extend his championship lead to 19 points over Lewis Hamilton with just four races to go," wrote Brundle in his regular post-race column for Sky Sports.
"But Max knows very well, just as Lewis does, how quickly this can all turn around given he only has the equivalent of one second place and a fastest lap points advantage.
"On Sunday race morning back at Silverstone in July, for example, he led by 33 points. The crash that day turned the season on its head, and Max is smart enough to keep his hands firmly in his pockets rather than even begin to reach out towards his first world title.
"There are 107 points still available as we head to Brazil, where we will have the third and final Saturday sprint 'race' of the season, along with the double jeopardy of two grid charges down to the first corner in close formation."
Interlagos is expected to suit Red Bull due to its relatively high altitude, although nowhere near as much as Mexico. But there are suggestions in the F1 paddock that the three Middle Eastern circuits that round off the campaign may play more to Mercedes' strengths.
"Red Bull are probably the favourites heading to São Paulo given the bumpy track layout and 765 metres of altitude," continued Brundle.
"After that, we have two completely new and unknown venues to the F1 calendar in Qatar and Saudi Arabia, followed by potentially the championship showdown in Abu Dhabi, a track layout which is now 10+ seconds per lap faster and more flowing than before."
Planet F1 verdict
Source: Read Full Article