It has been quite a journey from a humble Maruti Swift bought over a decade ago to a German CKD.
BHPian Maky recently shared this with other enthusiasts.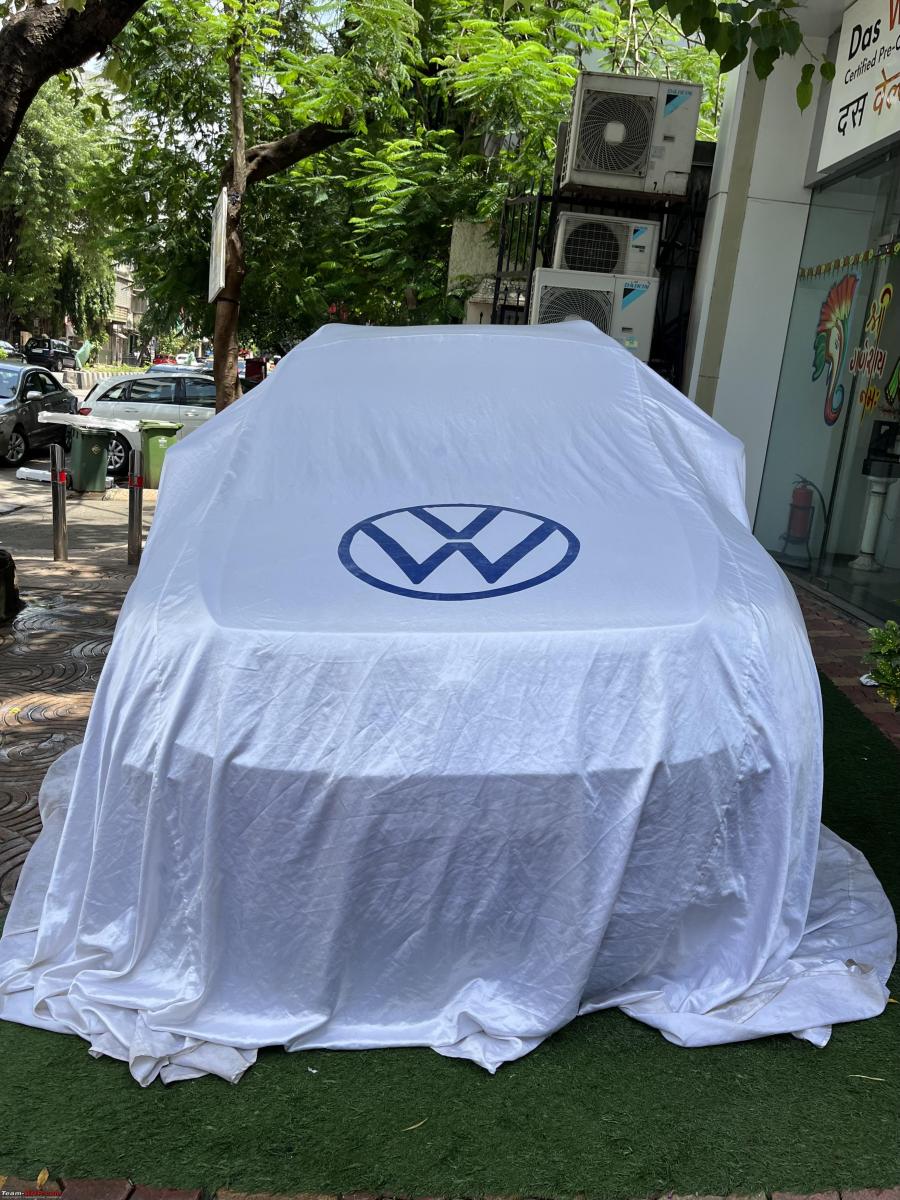 I started looking for cars about two and a half years ago around February-March of 2021. With an open mind, I decided that I would try my very best not to care about brands or have any preconceived notion about a make or model, go out and see for myself what the Indian market offered across a large price band within and below my budget. After all, we are very long-term car owners and best to consider everything. The only set guidelines I had in my head were that it had to be bigger than these 'micro' SUVs as I felt they were simply the same size as my Swift but body profiled to make them appear grander than they actually were.
For my vehicle considerations, I will give my blunt opinion here. I tend to speak very plainly, please do not find offence If you happily own any of them. These are just my personal views. Following are the cars I test-drove, some once and some as many as 4-5 times before the final decision. You will find them to be as previously stated, a very wide price band:
Jeep Compass
Love at first sight and also the very first car I test-drove in early 2021. This is also the only car I went to see with my childhood friend. It was truly marvellous the moment I stepped into the cabin. It really felt like a cabin that belonged in the car of a higher segment, at least the front. The car in the Model S was completely feature-loaded. The test drive was satisfactory as well. I test-drove this car a total of 5 times. Three times in its Petrol variant and twice in its Diesel avatar. It took me the DSG experience to later realise the gearbox in the Compass was dumb. I almost booked this car right away but slept on it and good thing I did, seeing what a pitiful state they are as a brand today. Regardless, Jeep is indeed special, I would like to see it continue in India. I wish Jeep all the best.
Jeep Meridian
Solidly built as Compass but solid niggles as Compass as well. Besides, It felt no meaningful amounts bigger on the inside compared to the Compass. If anything the slightly larger width made the otherwise lovely interior feel less 'wrap-around'.. less cosy.. less special. Finally going by T-BHP reviews and other post-sales feedback it seemed almost as if the customer base was the QA department. I crossed this car out right away.
Honda City Hybrid
I had no desire to evaluate the Honda City. Nothing specific but It just felt like the City's time has come and gone. However, upon my friend's insistence, I went and test-drove the Hybrid version of the Honda City. It was alright. Smooth but finite power. I recall the car running out of breath at some early 100s kph for whatever reason. Nothing the city did to offend or excite. Crossed it out.
Skoda Octavia
Of all the sedans I drove this is the only one I truly considered exceptional. It also took my 2.0 TSI virginity and introduced me to the wonderous world of Turbocharged Stratified Injected engines and DSG gearboxes. What a lovely car. The only negatives I can think of are that It felt too small in the rear bench and the noticeable L&K pricing premium for features I couldn't do without was annoying. I shortlisted this car.
Mahindra XUV 700
Yet another great VFM package. It's really great to see the homegrown manufacturers now capable of making such vehicles. The only complaints I had were about the plastics and the loud of a petrol engine in-cabin noise. I test-drove just the Petrol. The car had body roll as can be expected from this size of vehicle. Shortlisted.
Tata Harrier
The first impression I got from the Harrier was once again that of a top VFM product. However, It just felt like a lack of polish on everything, every little thing. Regardless after the Harrier, I'm excited to see where Tata goes with Gen 2.
Skoda Superb
Simply Superb! All the bells and whistles. Perfectly tuned suspension is a very good package overall. It was also available with great discounts on certain colours when I went to see it just before discontinuation. It just seemed to add 10 years to my age when I drove it!
Skoda Kodiaq
The closest thing whether mechanically, buildwise or pricewise to my final choice. A great car but I found it to be just too fat and not nearly as 'chuckable' to drive. No complaints otherwise.
Also, I would like to mention that I was among the crowd who believed VW>Skoda when it comes to parts quality etc. but after some time with the Kodiaq I am not sure anymore, I felt the Kodiaq to be every bit as well built as my Tiguan. I would like to add that the dealership experience at Skoda Worli(Mody India Cars) was not great, I walked away thinking they did not consider me as a prospective client. They were more interested in buying my old car than selling me a new one.
Skoda Kushaq
I am just not impressed with the VAG 'India 2.0' cars. Interiors were notches down on their 'proper' CKD counterparts, whether design or build quality. The Engine and Gearbox are the only saving grace for this otherwise mediocre package.
Hyundai Tucson
I was very excited about this release. Like a lot of people, I found the front end to be very attractive, but I wasn't as excited about the sides and rear. I felt them to be too aggressive-looking. Then when I finally saw the car in the showroom I had the opposite reaction, the front felt tame and the sides were not as offensive as in the pictures. I found The Tucson to be a great VFM product. The build is arguably better than the typical Hyundai variety, and features galore. Unfortunately, the Tucson in the more reasonably priced Petrol variant was anemic, but phenomenal in Diesel form. While you could put the power down very well with the Diesels explosive 416nm, you couldn't do much with it, the handling was compromised by virtue of its size, unfortunately. Finally, in Diesel form, it reached uncomfortable heights in pricing for the package. I'm the least brand-conscious person you'll ever meet but at that moment I just didn't feel like dropping ~40L on a 'Hyundai'. It also bothered me that Hyundai chose not to release a safety rating for the Tucson sold in India which otherwise has gotten a 5-star rating which caused some 'Indianised' concerns for me. The Tucson did not make the shortlist.
Hyundai Creta
Aaah the golden child of the Hyundai stable. Again like the Tucson great VFM this car and decent engine. Not sure what I could add about one of the best-selling vehicles in India. It ticks all the boxes except safety and for me, size. I also did not care much for the current gen Creta's design language. I shortlisted Creta.
Kia Seltos
A sportier version of the Creta. Once again similar complaints on the safety and size front. The only saving grace was the design felt more appealing, to my eyes anyway. The suspension also did not feel as harsh as has been mentioned about the Seltos I felt. I shortlisted this.
Volvo XC40
A friend of mine heard I was considering the Kodiaq so he quickly suggested I check out the XC40. He had bought a XC60 from them the year previous so I got a helpful reference through him. I got a friendly explanation, a test drive and an offer as a result. Offer which I have shared in the Luxury car price thread. The build quality top tier as expected, but the Volvo XC40 felt really confusing to me. It was way too small in the back and not nearly as posh feeling as its other siblings in the front. The Kodiaq was much more attractive to me at this price point. The drive itself was sedate and not exciting. I quickly crossed this out of contention.
Maruti Grand Vitara
I found the drive to be very smooth, all thanks to Toyota. A very different experience compared to what my expectations have been for Maruti's all these years. Unfortunately, the cabin space seemed finite and the interiors, both design and quality made it simply feel like a Brezza XL.
Toyota Hyryder
I would say about the same experience as the Grand Vitara. I really wish Toyota started better distinguishing their products. The salespeople tried very hard to convince me in what meaningless ways their Toyota was better than Maruti's version.
Audi A4
After realising the sheer amount of deep discounting being offered for Audi I thought it would be worth to go see this car. The car seemed fine to me, fantastically comfortable suspension and great build quality inside and out, but the family did not approve. The rear was deemed too low for the elderly and overall space as expected was on the lesser side. I would like to thank Manson from T-Bhp for his reference : )
Volkswagen Virtus
A great-looking sedan with the fantastic 1.5 TSI + DSG combo! what's not to like?… well the Maruti of it all. Similar to the earlier Kushaq experience. Crossed out after half a test drive.
Volkswagen Taigun
Similar feelings as Kushaq and Virtus. The Taigun looked decent in pictures but in person, It seemed to look more hatchback than a mini-SUV, perhaps it's due to its very rounded-off design but at much smaller dimensions? I do not know. For reasons I can't explain I liked the similar sized Kushaq more than I did the VW version. Taigun crossed out.
Volkswagen Tiguan
While I started looking at cars around Feb-March of 2021, the Tiguan I came across much later in April of 2022. This isn't a car I was seriously considering as I was still very much in love with the Compass. Upon my first visit to the VW showroom in Prabhadevi, I found the Tiguan's build quality superb, fit and finish as expected of a CKD Import.. but I thought the much cheaper Compass is very well built isn't it?
However, when I first test-drove the car I quickly realised how night and day different the Compass and Tiguan really were. This felt incredible. It was an SUV being able to switch lanes and take bends as cars much lower. What a well-engineered piece of kit I thought. Back to the showroom after the first test drive, I went and sat in the back. Clearly saw the practical advantage this had over my beloved Compass. Also, unlike the Compass the Tiguan did not progressively get the cheaper feeling as you went towards the back. After getting out of the rear seats I popped the dickie and yes once again a very practical car indeed.
I left the showroom with mixed feelings. Here I had decided in my mind the Compass Petrol in the Model S variant was all I ever needed in a car but the Volkswagen Tiguan was just better in almost every way. I say almost as the interior design felt inferior to the Compass, the design mind you, not the quality.
Over the next few weeks, I resumed my vehicle search for some of the above-mentioned cars.
However, I found myself back in the VW showroom a month or so later. This time around I took a longer drive, found a more comfortable driving position, pushed the car further to its limits(the most one can safely on local roads anyways!) and felt myself to be very much at home in the car. I would also like to mention that the suspension is often mentioned as hard for this car I found it to be only mildly on the stiffer side, but otherwise perfectly balanced. Perhaps they have worked on the suspension since the initial 2021 MY models or perhaps others might want to play with their PSI.
Over the next 1.5 years, I visited the VW showroom 3 more times. Something about the Tiguan just kept pulling me back there. What an engineering marvel! About a month ago on my final 5th test drive, VW had introduced a '2.0' revision of the facelifted Tiguan. Internally labelling it as OBD2. The OBD2 Tiguan came with Wireless charging, Auto-Park, lighter Cream leather interiors, I say cream as it's not quite the beige tone we're all familiar with in most cars, and the new BS compatibility. The OBD1 Tiguan is still available and now for a lesser price but you had to make do with a Dec' 2022 MY, black interiors and similarly the lack of the aforementioned features.
With the upcoming newer generation Tiguan coming soon I did have some back-and-forth thoughts on waiting or going ahead. Seeing the super crossover camo renders the decision was made easily.
After some 2.5 years of searching, I finally pulled the trigger and Booked the Volkswagen Tiguan on Krishna Janmashtami, Thursday, the 7th of September. I picked Nightshade Blue as the colour. I received the vehicle on Ganpati day, Tuesday, the 19th.
It has been quite the journey, from a humble Maruti Swift bought on loan over a decade ago to an outright German CKD. I am very pleased to share our special day with you all : )
Big Daddy Tiguan
During the ongoing festive period, I closed the Tiguan at 42.08L including SVP and 6th year Extended Warranty and 31k worth of accessories, with Insurance(All Cover Tata AIG) from outside. I got 1.5L for my old car and an out-of-pocket 40.58L in total for the 2023 Volkswagen Tiguan.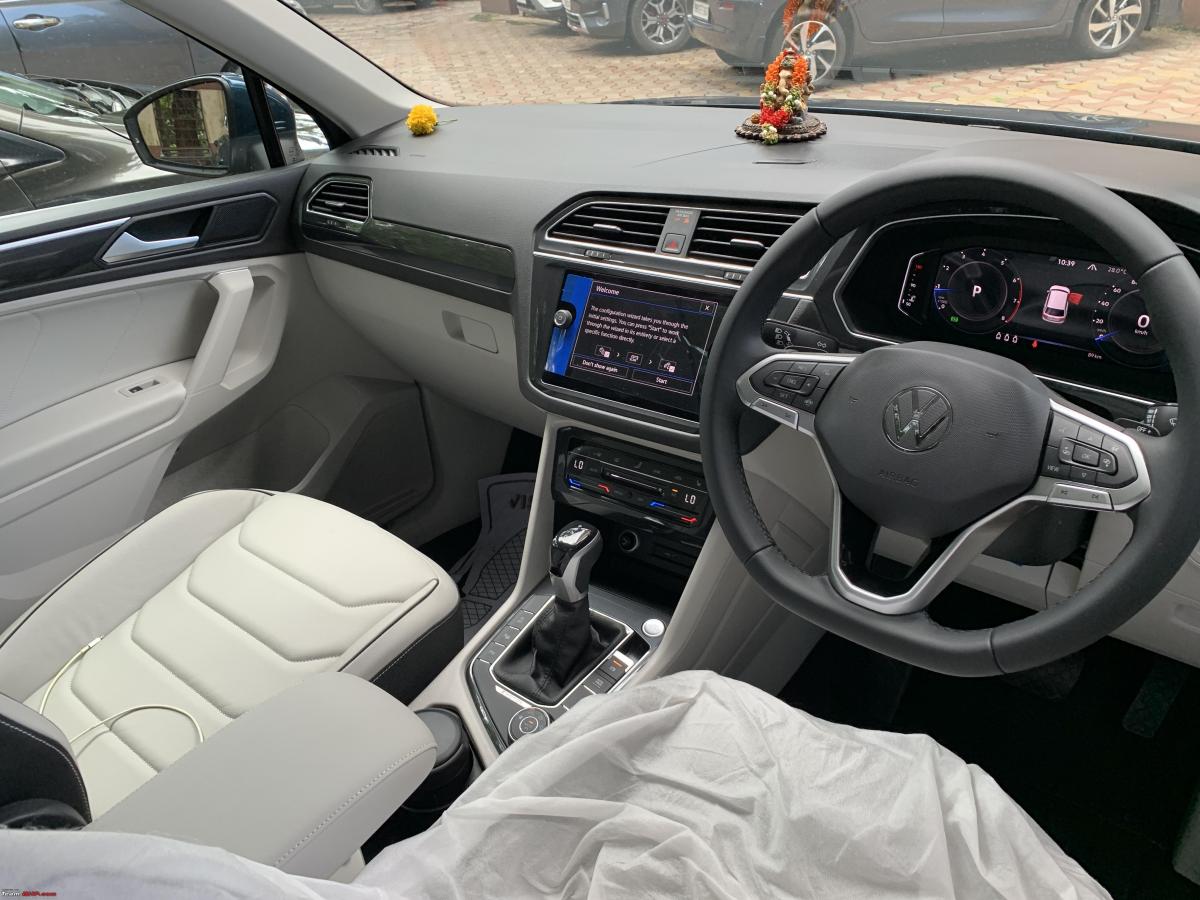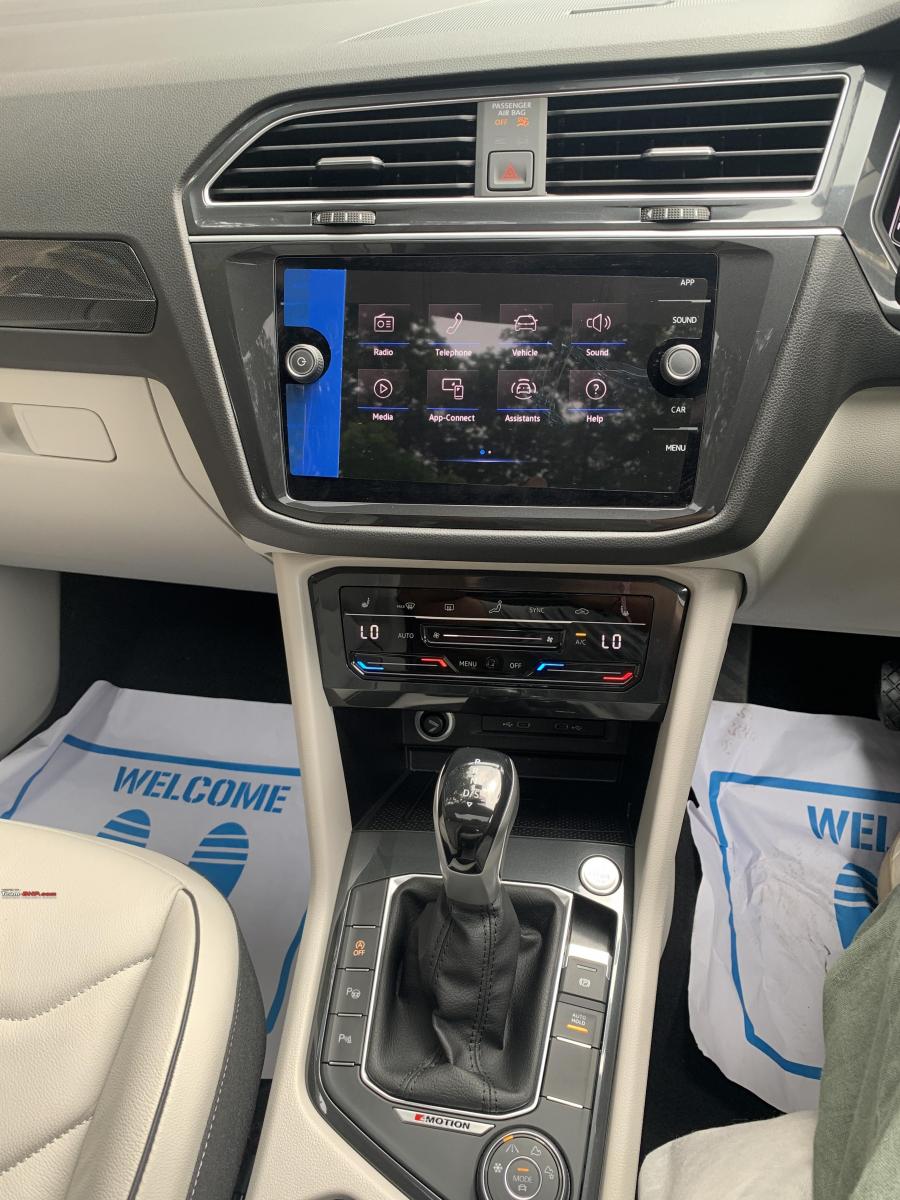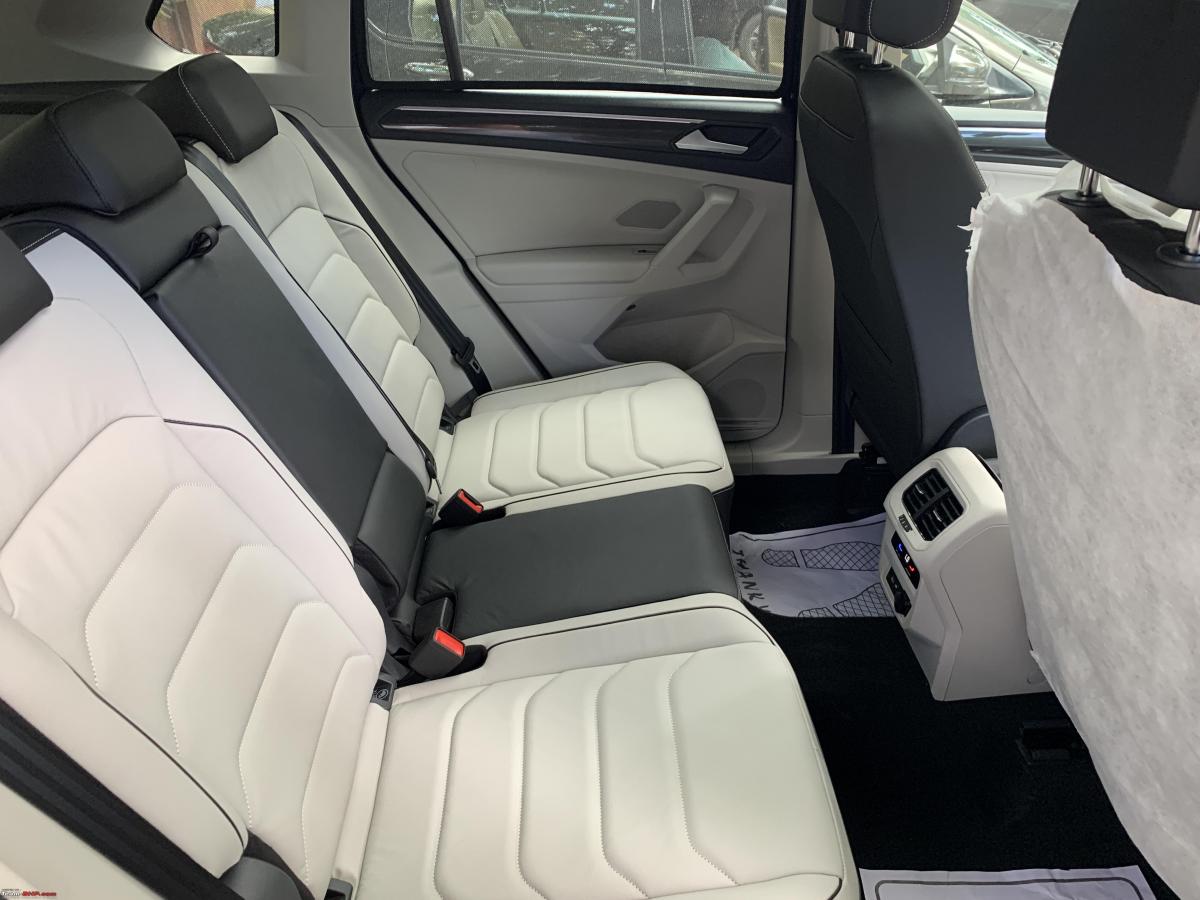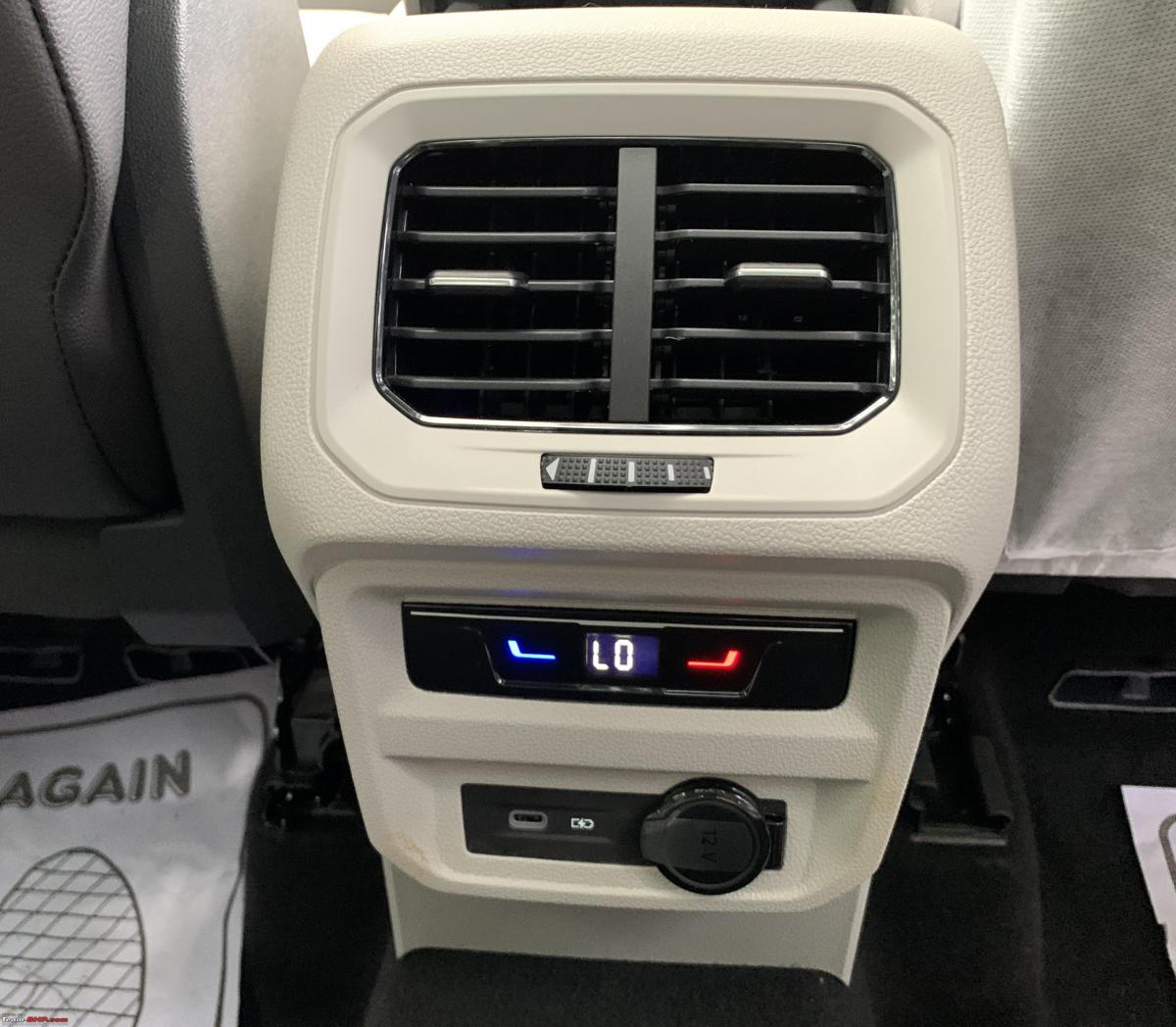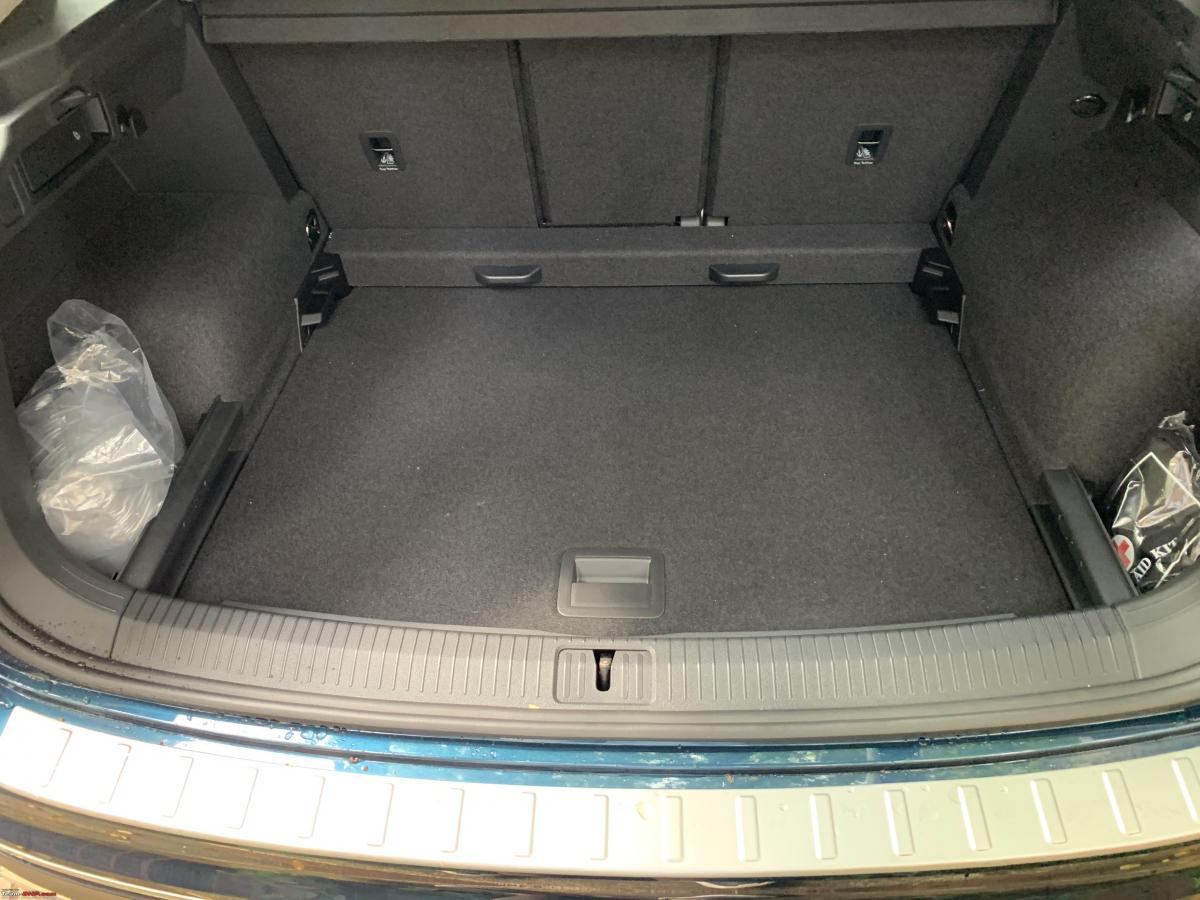 Check out BHPian comments for more insights and information.
Source: Read Full Article