New drivers most likely to fail their test because of poor observation, according to DVLA statistics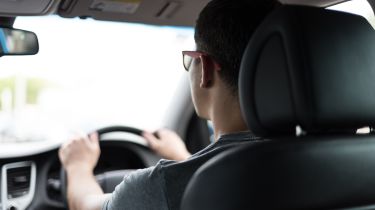 More than half of learner drivers taking their driving tests so far in 2023 have failed to make the grade, while last year those taking their practical exam made on average one serious or dangerous (major) fault, and 5.4 minor faults, according to the Driver and Vehicle Licensing Agency (DVLA).
So what are the biggest pitfalls for L-test hopefuls? Figures from the DVLA, acquired by insurance site Confused.com, show that new drivers have been making similar mistakes for at least the last five years.
Poor observation at junctions tops the list of major faults that result in an instant failure on the UK driving test.
Since 2018 a whopping 864,522 learners under examination have committed major driving faults by failing to keep a proper eye-out for traffic before committing a manoeuvre at junctions.
The easiest and hardest UK test centres to pass your driving test 2023
Next on the list of most 'instant fails' is inadequate use of mirrors prior to a change of direction, a fault responsible for 681,977 driving test disappointments since 2018. This can cover a number of scenarios, including failing to check mirrors before and after joining a roundabout, and changing lanes on a dual carriageway.
Third on the list of serious or dangerous faults responsible for test failures gets marked on the test sheet as 'control – steering', meaning a candidate hasn't fully mastered the basics of steering when driving around bends, passing other vehicles, or keeping clear of the pavement when pulling up.
When it comes to minor faults, driving examiners allow a bit more latitude and you'll generally need to tot-up 15 or more to risk failing the test. That's unless you commit the same minor fault three times on the same test, in which case the minor fault is likely to be upgraded to major, with a resultant automatic test fail.
Over the last five years, the most commonly recorded minor fault is a failure to move off safely, with 3,743,692 instances. 'Maintaining progress – speed' is next on the list with 3,359,605 faults recorded since 2018, while failing to maintain progress thanks to undue hesitation counts for 3,033,495 minor faults.
For the full list of the most common ways to fail your driving test, check out the tables below:
| | | |
| --- | --- | --- |
|   | Major driving test faults (instant failures) since 2018 |   |
| Rank | Manoeuvre | Number of faults |
| 1 | Junctions – observation | 864,522 |
| 2 | Mirrors – change direction | 681,977 |
| 3 | Control – steering | 363,224 |
| 4 | Junctions – turning right | 354,299 |
| 5 | Move off – safely | 353,477 |
| 6 | Response to signs – traffic lights | 334,382 |
| 7 | Positioning – normal driving | 303,260 |
| 8 | Response to signs – traffic signs | 299,893 |
| 9 | Move off – control | 291,580 |
| 10 | Response to signs – road markings | 290,953 |
 

Most popular minor faults on driving tests since 2018

Rank

Manoeuvre

Number of faults

1

Move off – safely

3,473,692

2

Maintain progress – speed

3,359,605

3

Maintain progress – undue hesitation

3,033,495

4

Control – steering

3,001,146

5

Move off – control

2,626,785

6

Mirrors – signalling

2,058,366

7

Junctions – observation

1,763,985

8

Mirrors – change direction

1,554,788

9

Control – gears

1,512,315

10

Mirrors – change speed

1,419,034
Taking your practical driving test soon? Here are our top tips on how to prepare and pass first time…
Source: Read Full Article