Bernd Maylander loved his first experience in the Aston Martin Vantage which will share Safety Car duties in 2021.
Maylander has been behind the wheel of the Safety Car in Formula 1 for several decades now, but the upcoming season will be a first for him as a second iconic brand gets in on the action.
As well as the regular Mercedes-AMG Safety Car, now kitted out in red, for 2021 Aston Martin will also send their Vantage into action, and before the start of pre-season testing in Bahrain, Maylander got behind the wheel of the Vantage for the first time.
"I've never been as nervous for a new season as I have this year," he told Formule1.nl.
"Just because this is something completely new: for the first time we have a second brand as a Safety Car. An enrichment for an international sport like Formula One, I think.
"I've been driving a Mercedes-AMG for so long and now another great, historic and cool brand has joined. That's always good for Formula 1. The most important thing is that a car does what the driver wants. But I got in and immediately felt at home."

Asked about the differences between the Mercedes AMG and the Vantage, Maylander replied: "Of course there are differences, that starts with getting in. But you get used to that quickly.
"Although both cars have an AMG engine, the Mercedes' is slightly stronger. But whether you drive 245 or 250 km/h, it doesn't matter much. The most important thing for me is that the cars behave perfectly on the track.
"They are both reliable cars and wonderful to drive, the difference is mainly in details. You have to experience that.
"My first impression of the Aston Martin is very good: a pleasure to drive. When I get back into the Mercedes, of course it feels very familiar to me.
That car has been my second living room for over 20 years. I think both cars are a nice change, with beautiful colors. The green of the Aston Martin is historic, the red of the Mercedes a real eye-catcher.
"The faster a car is, the more time you need to discover it completely. With street tyres underneath, it takes 15 to 20 laps, then you can already drive the car at the limit. At least I quickly felt comfortable. If I want to turn right, the Vantage also turns right."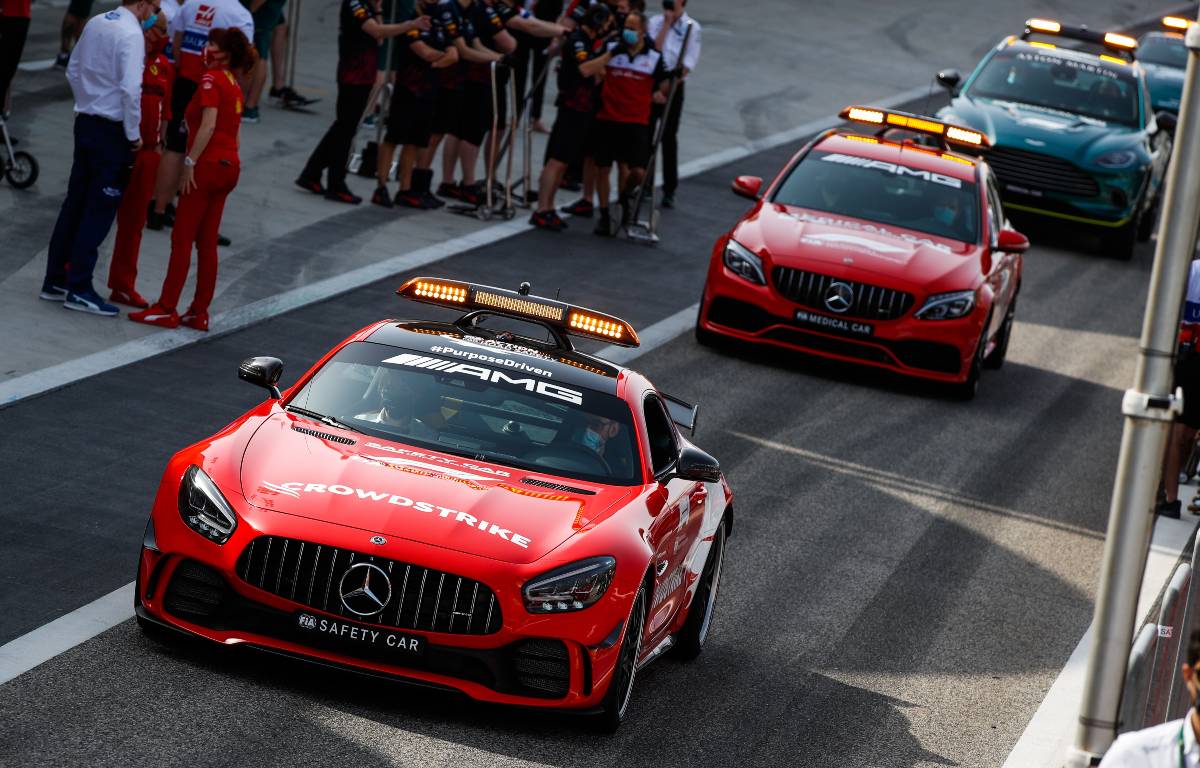 Driver and team face coverings are available now on the official Formula 1 store!
The iconic Aston Martin brand has long been associated with the James Bond franchise, so to bring a taste of that to Formula 1 is a great addition in Mayländer's eyes.
"A little Bond in Formula One is always good, right? The first time I heard of the Aston Martin brand was as a child, when I saw the movie Goldfinger. Aston Martin has always kept that image from James Bond movies ever since," he explained.
"And now they are back in Formula One after 61 years. This is another step forward, so you also keep pleasure in your work."
Follow us on Twitter @Planet_F1, like our Facebook page and join us on Instagram!
Source: Read Full Article